Calgary is full to the brim with sports teams that we need to pay attention to. However, there are a few that we all need to watch out for in 2022. 
Some of these teams have had a rough past but have shown their worth in recent years. Others have slowly but surely built our confidence. However, there are two teams that we should be watching in 2022, as they are promising to give their fans exactly what they want.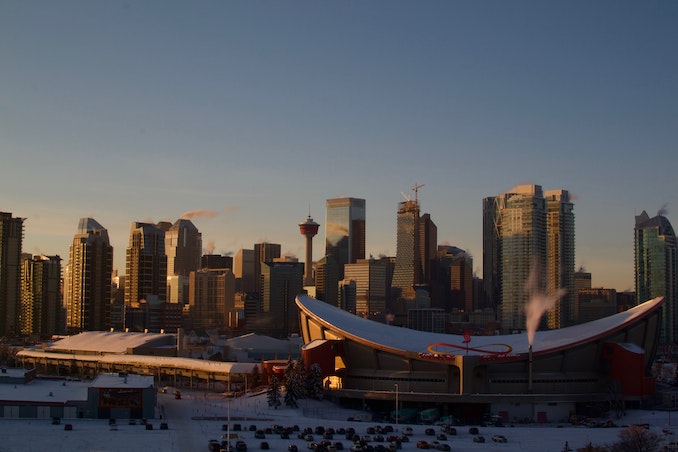 Calgary Flames 
In the last four months of 2021, the Calgary Flames had one of the best starts that their fans could have wished for. In fact, for a while, it was thought that they could secure first place in the league. However, there was some uncertainty, as many players in the league came down with the coronavirus. 
However, 2022 seems to look good for the Calgary Flames. Here's why:
Brad Treliving may bring in at least one very significant name. Some key contracts are likely to come up for renewal, and this could be very exciting. If Matthew Tkachuk and Johnny Gaudreau are re-signed, they will each be in line to receive a raise. In addition to this, Oliver Kylington and Andrew Mangiapane could also see their pay increase. This is likely to be as a result of their recent exceptional sportsmanship.
Placing your bets
Many fans like to place a bet on every game and even every season. Those placing bets at Mr Green betting may want to consider whether Treliving will choose to bring in a top-six forward. There may be some turnover on the scoring lines, but how could this affect the games? It's time to start placing your bets. No one knows for sure what will happen during the season. However, we do know that whatever happens is likely to bring a lot of excitement. 
Only time will tell 
This season, Dillon Dube and Nikita Zadorov could find themselves being replaced. The whole team has approximately three picks to make in the first two rounds of the entry draft. Only time will tell what will happen. 
No matter what may happen during the season, it's clear that the Calgary Flames are a team to watch out for. Yes, they may have had a few issues in the last season, but they've also had a few triumphs. 
Calgary Stampeders
The Calgary Stampeders are no doubt a team that we should all watch out for in 2022. Having recently re-signed Shawn Lemon, the veteran defensive lineman, this team could be on the way up.
Shawn Lemon has played for six CFL clubs. Last year alone, he registered two knockdowns, two forced fumbles, eight sacks and 26 tackles. These statistics are quite something. 
In addition to re-signing Shawn Lemon, the Calgary Stampeders made the wise decision to keep Jonathan Moxey, the defensive back. This is because, according to John Hufnagel, Moxey is particularly versatile and provides a lot of options. 
Canadian linebacker
As if bringing in Shawn Lemon and extending Jonathan Moxey's stay was not enough, the Stampeders signed Cameron Judge, the Canadian linebacker. Exchanged for Royce Metchie, Cameron Judge can help to make the whole team even more solid. 
Back in 2017, Cameron Judge was picked second overall by the Saskatchewan Roughriders in the Canadian Football League's draft. Judge played three seasons in Regina before he was signed up with Argos last year. 
It is clear that the Calgary Stampeders really do mean business. It will be interesting to see what Shawn Lemon, Jonathan Moxey and Cameron Judge can bring to each of the games. There's no doubt that fans and critics alike will be studying all three players. They'll want to know whether the Calgary Stampeders are spending their money wisely. 
Time to place bets again
As with the Calgary Flames, fans of the Calgary Stampeders should consider placing their bets again. It's likely that Cameron Judge will want to prove himself now he's part of this great team. Again, fans and critics will want to see whether he is worth every cent. 
All Canadian Football League teams seem to have a lot of pressure on them once changes have been made. Let's hope this team, in particular, lives up to the expectations everyone has. 
Watching out for the Calgary Flames and the Calgary Stampeders may bring some surprises in 2022. Only time will tell how well they will perform and what they will offer their fans this year.