From the dusty coulees of Alberta's Badlands to the jagged peaks of the snow-capped Rockies, the musical entity known as Chron Goblin is a true force of nature. Yet there's simply no reckoning the immensity of the sound that these hard rockin' Calgarians are capable of generating once they hit the stage boards. Grinding it out in the trenches and pits of venues and festivals across North America and Europe since 2009, the fuzz clad foursome knows no bounds when it comes to laying down the rugged riffage and cranking up the volume on a sweet Southern rock tinged blues-metal breakdown. Surrender to the smoke show, heed the call of the Chron and inhale the melodious commotion churned up by the Goblins. The botanically infused gin in your work-a-day tonic, Chron Goblin will obliterate those vexing worries and liberate your immortal soul. – Christine Leonard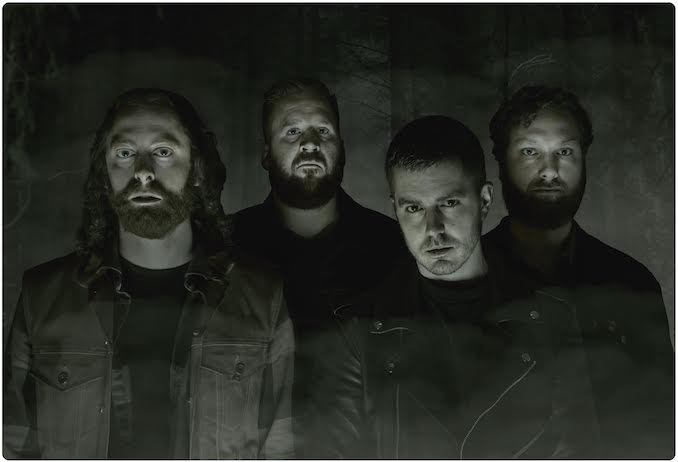 Name: Richard from Chron Goblin
Genre: Rock and roll
Founded: 2009
# of Albums: 1 EP and 4 studio full lengths
Latest Release: Here Before on Sept. 27/19
Latest Single: Giving In To Fun
Latest Video: Backwater
Favourite Local Restaurant:
Sushi Bistro Anzu
Favourite band as a teenager:
Loved punk – Strung Out, NUFAN (RIP Tony), Rufio (My cat is named after them), classic CanCon like Alexisonfire and Comeback Kid
Favourite band now:
still on the CanCon – Protest the Hero, Propagandhi, (label mates) Black Mastiff, Pink Floyd
Guilty Pleasure Song:
Dancing With the Moonlit Knight – Genesis
Live Show Ritual:
Band cheers on stage right before we begin the set
Favourite local artist?
Gone Cosmic 😉
Nose Hill or Fish Creek?
Nose hill for sure
EP or LP?
LP for sure
Early bird or night owl?
Night owl for sure, but coffee is a nice way to bridge this
Road or studio?
Road for sure
Where can we follow you?
Instagram | Twitter | Facebook | Website | Bandcamp
Any shows or albums coming up?
We had our Calgary album release show at the Palomino on October 11th, and the new album is called Here Before which was released on September 27th. It's our best creation yet!