If you are looking to kick Valentine's Day off on a lovely note, try Mazola's French Toast – made with any sturdy white bread and served with Corn Syrup, it's a classic pairing! Not only is it beginner-friendly, but the toppings are completely customizable!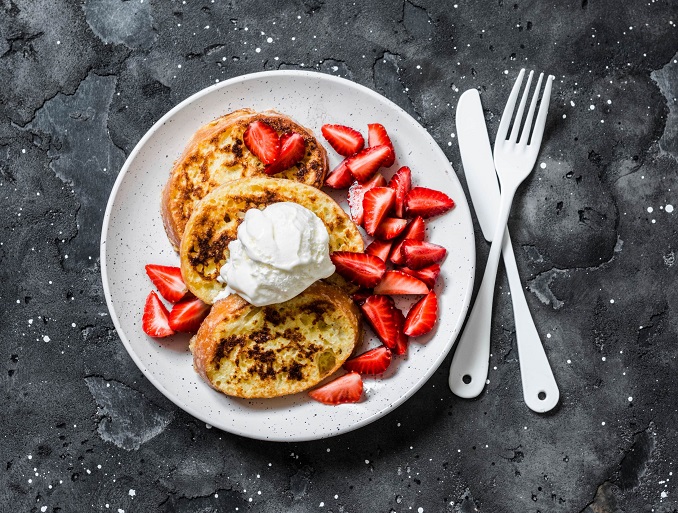 French Toast
Servings: 6 
Ingredients:
● 2 eggs
● 1 tablespoon Crown Lily White Corn Syrup
● 1/4 teaspoon salt
● 1 cup milk
● 12 slices bread (sturdy white bread is ideal) as needed, Mazola Canola Oil
Directions:
1. Beat eggs slightly in a large bowl. Add corn syrup, salt and milk; blend well.
2. Preheat griddle OR large skillet, adding oil if needed. Dip bread, one slice at a time into batter, turning to coat.
3. Place bread on hot griddle for 2 to 3 minutes until well browned. Turn and cook an additional 2 to 3 minutes.
4. Serve immediately with warm syrup.