This simple Breakfast Poutine recipe prepared by John's Breakfast and Lunch is easy, delicious and will leave you satisfied. At John's Breakfast and Lunch, you'll find the food to be fresh, simple and have that classic diner feel we all know and love. The best part, you can find this local, family-run restaurant right here in Calgary!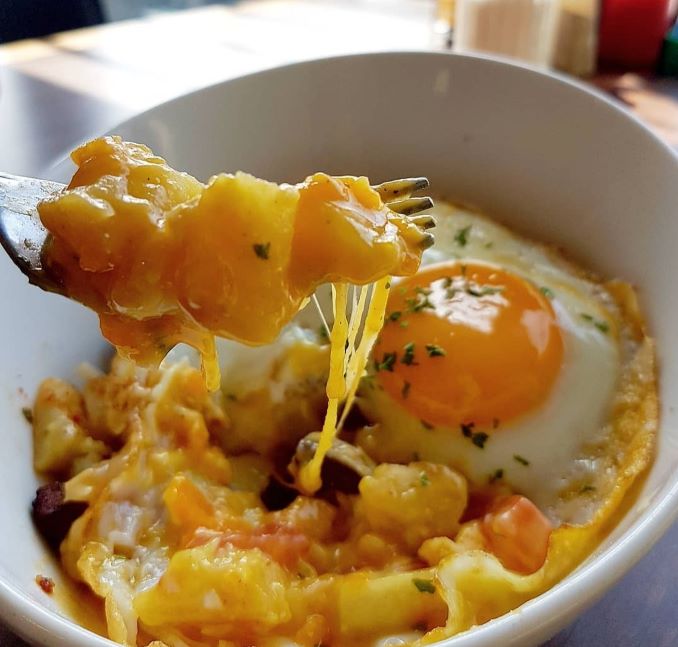 Breakfast Poutine
Ingredients:
-Handful of yellow mini potatoes
-Grated cheddar cheese (or another preferred type of cheese)
-Diced dry Chorizo sausage
-Hollandaise sauce
-2 Eggs
Directions:
Preheat the oven to 400F.
Halve mini potatoes and toss with olive oil, salt, and pepper.
Spread potatoes evenly on a baking tray and bake for approximately 30 minutes (or until fork tender).
Fry chorizo in a pan.
Cook eggs to your liking.
Assemble potatoes, chorizo, cheese, and eggs in a bowl then top with hollandaise sauce.