The embodied self that I refer to as Arash Minhas has several admiral traits which cannot be contained on this page. He has been called an interdisciplinary artist, performer, and he also speaks five languages.
His diverse background has shaped every part of his life. By age three, he could say "water" in six different languages. This distinct cultural background led Arash down a path of discovery and has highly influenced his current project, with Downstage Theatre.
This wonderful person, Arash Minhas, sheds light on the representations and aspects of the 'self.' When diving into a project, he deconstructs it into digestible bits of insightful information, that I refer to as a Poetic Essay.
He has a beautiful way with words, tying them into a delicate philosophical dance with logic. Passionate, caring and kind, he is but a call away for any lengthy 'conversation' on any topic.
Arash has an undergraduate degree at the University of Calgary in a Bachelor of Arts in Drama. He has performed in The Caucasian Chalk Circle, Good morning Juliet, Goodnight Desdemona, Coke, Bloke, and Shady Business, How the camel got his hump, Conduct, All That's Left and Playful Deviance, among several other plays at the University of Calgary Theatre.
-Julie-Anne Bolduc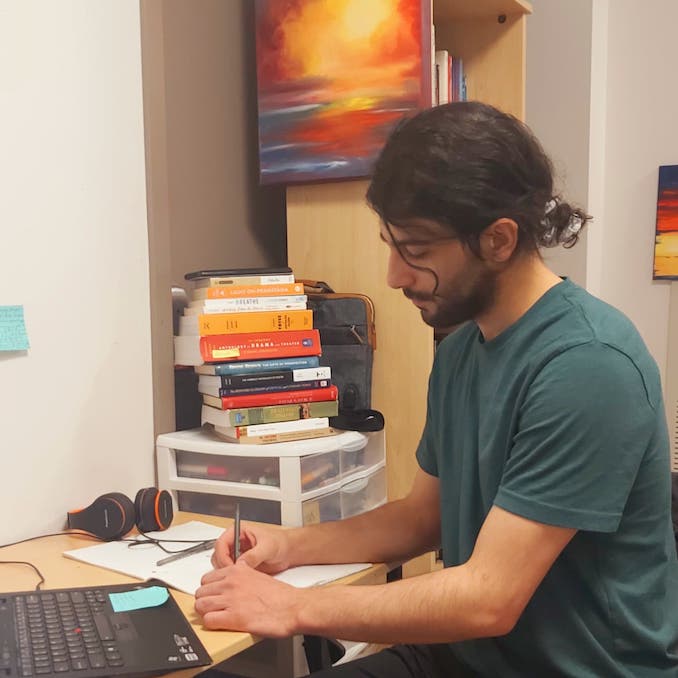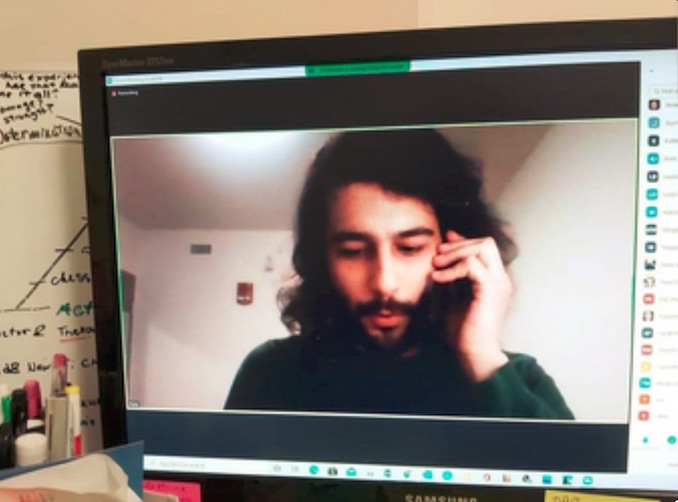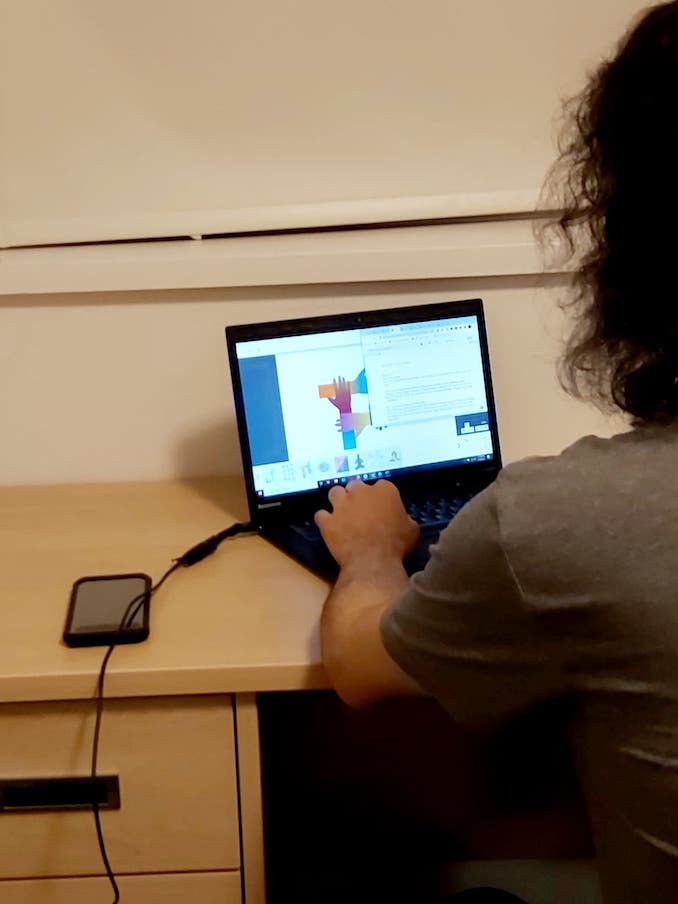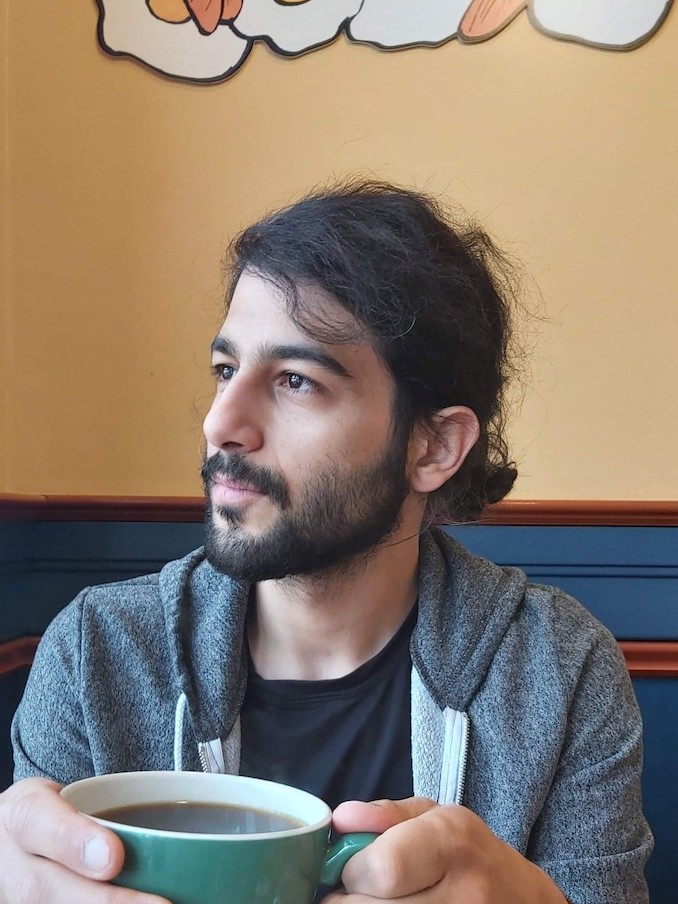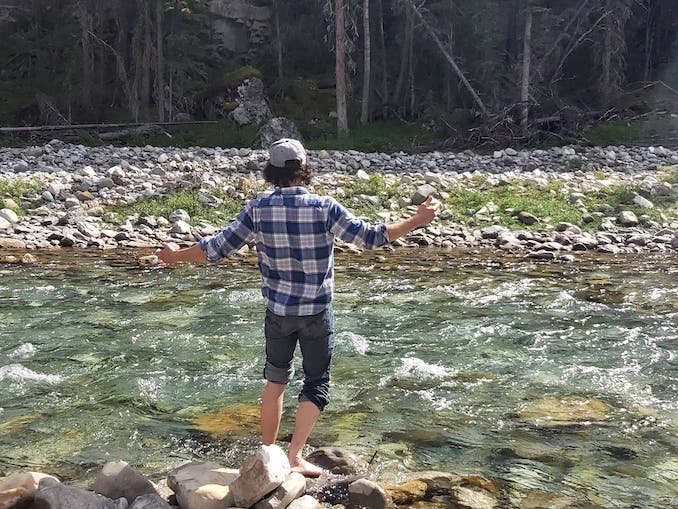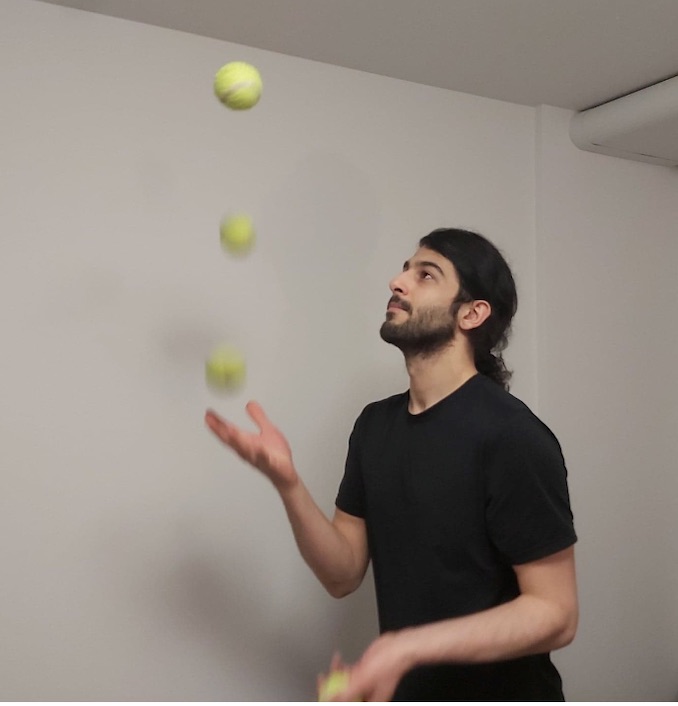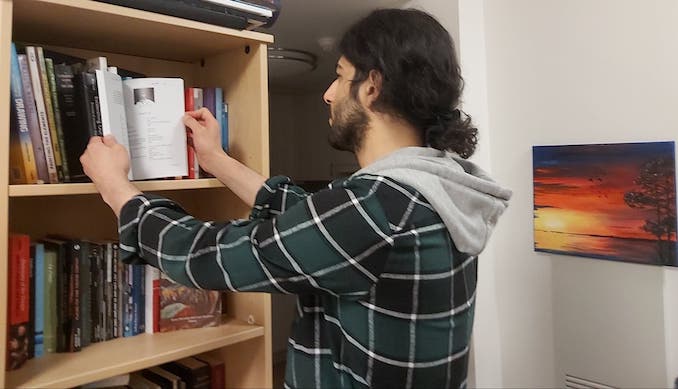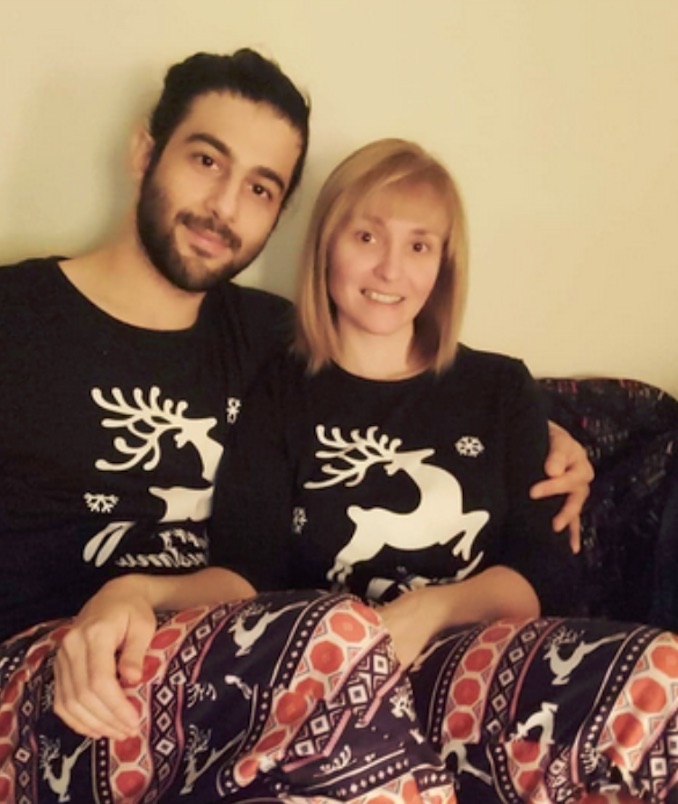 Which 'hood are you in?
The hood I'm currently dwelling under is the student residence at the University of Calgary. Here I live with my partner who is only a few months away from finishing her masters degree in playwriting.
What do you do?
Observe, predict, create, test and if my predictions turn out to be right, I continue creating until I have nothing left to express. If my predictions turn out to be wrong, I go back to making observations until I get my predictions right. I'm basically a heavily artistically inclined scientist. I believe that transfer of information through an artistic medium is more powerful than that being carried through a conventional scientific publication alone.
Occupationally, I wear many hats. I work as an actor, playwright, math and science tutor for students from various age groups, balloon artist and a juggler.
What are you currently working on?
I'm working on developing a micro-play called 'The No-Self Help Show'. It is being sponsored by the Downstage Performance Society. This piece is an investigation on the nature of the 'Self'. As a person of colour who has lived in several countries, raised by parents who are both from different ethnic origins, identity has always been a perplexing concept for me to grasp. In the piece, I wish to shed light on the elusive nature of 'Self' as way to break through artificial constructs that separate everyone as atomized individuals while also celebrating all the differences that make us unique.
Where can we find your work?
I find it interesting that the recognition of so many artists nowadays depends on the promotional marketing of themselves alongside their work rather than letting the work speak for itself.
In light of this, I wish to share that artists must be valued regardless of the extent they get to work on promotional material since not everybody has equal means to advertise. I have recently been promoting my work through Instagram and I'm very grateful for this opportunity to talk about my work in your newspaper.