Years ago, I met Veronica Funk when forming an art coalition to increase the importance of arts and culture in our region. She offered to take on Director's duties to assist this organization and from then on committed much time and effort to get it established. Her organizational skills and knowledge of societies was a huge benefit and she has since sat on several art committees.
Veronica is possibly one of the most committed and passionate artists I have ever met with a focus on her family and her art. She never breaks from philosophies of achieving greatness through hard work and moral ethics, two of her most admirable traits.
I was initially introduced to her work when it was featured at the grand opening of the public library and was moved by her simplicity of form and subject matter yet captivated by her choice of vibrant colours and use of light. She then went on to become their first Arts & Culture Coordinator.
When I attended the opening of the Alberta Foundation for the Arts 911 Exhibit I learned that she was influenced by growing up in the boreal forest of northern Manitoba, her Art & Design studies at Red Deer College in the 1980s, and her many years of living in Alberta.
~ Brenda Campbell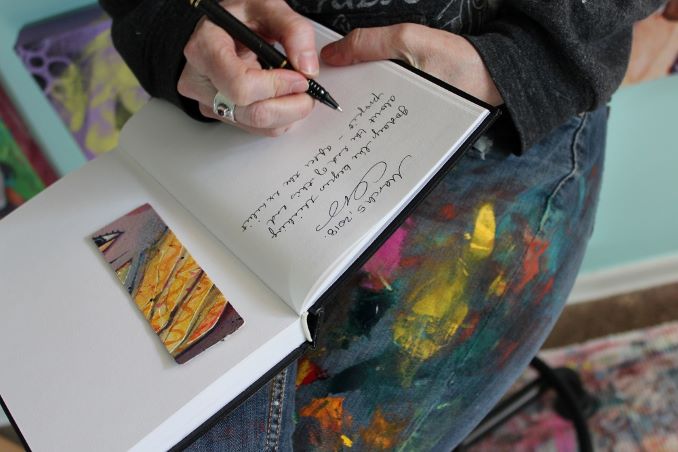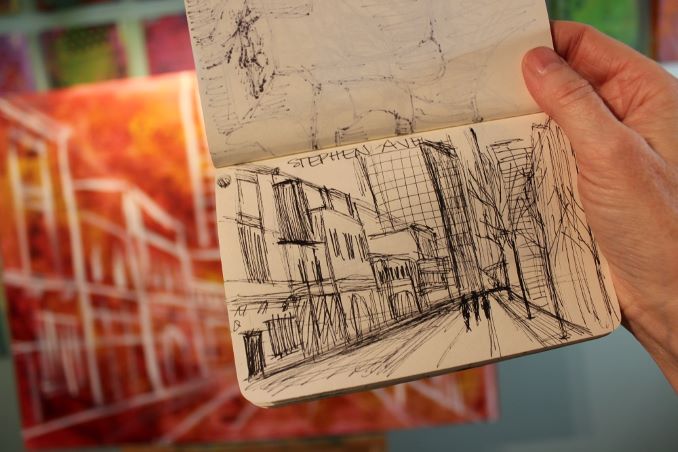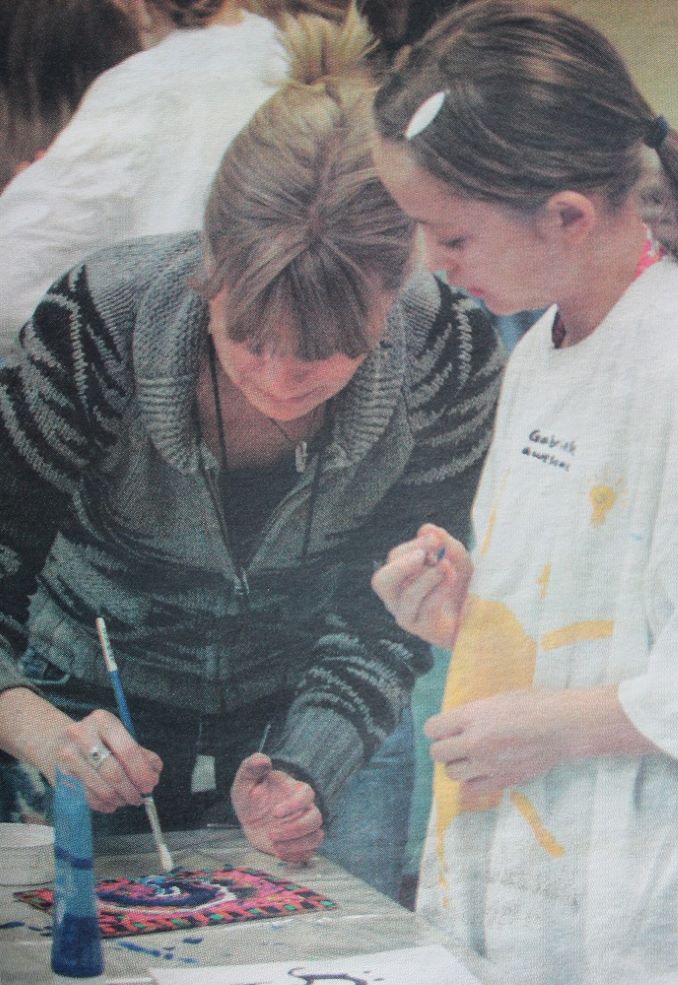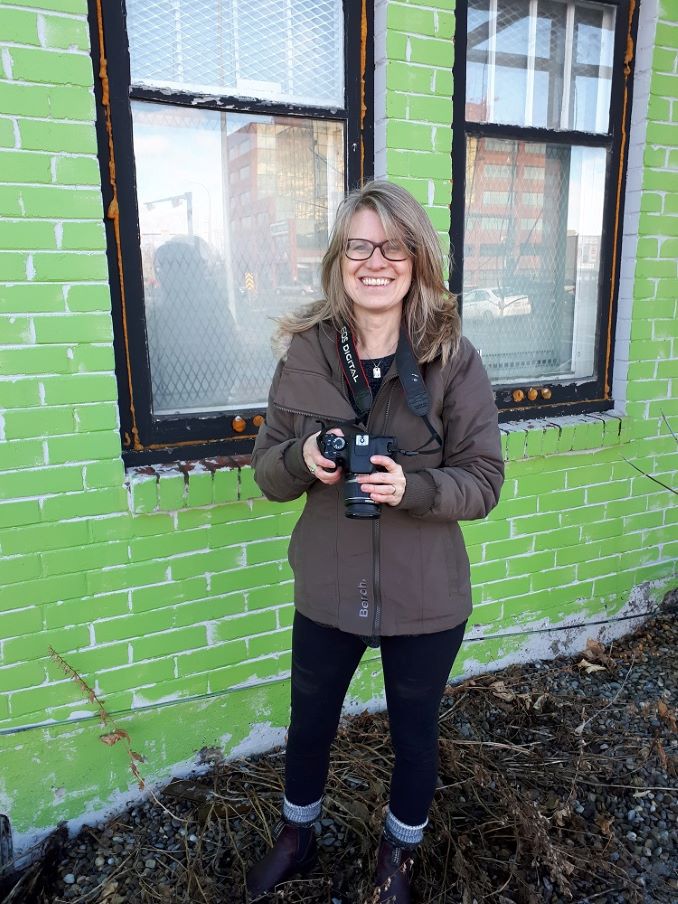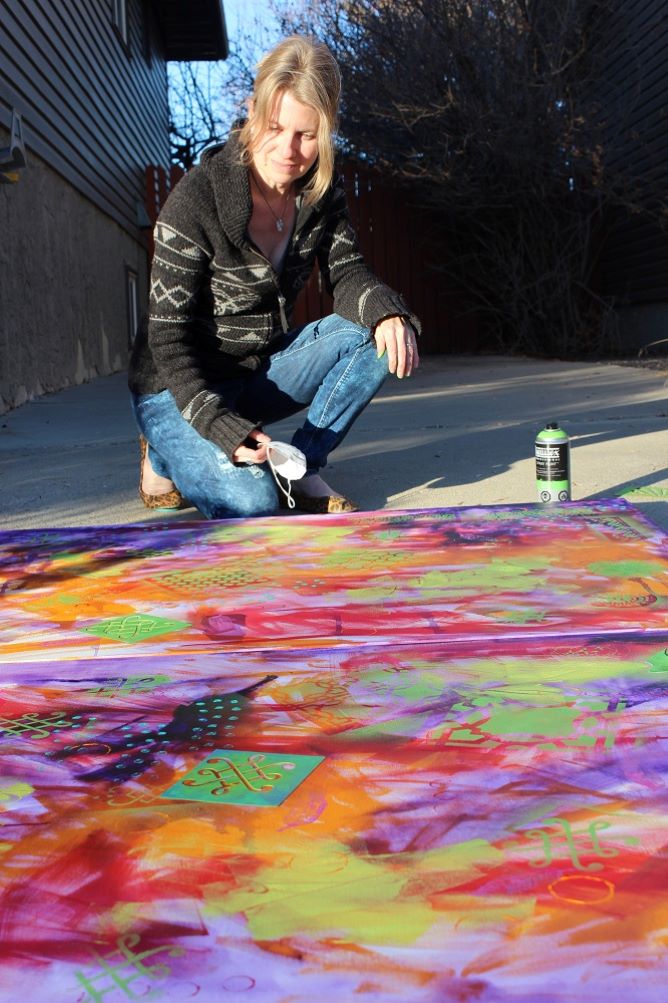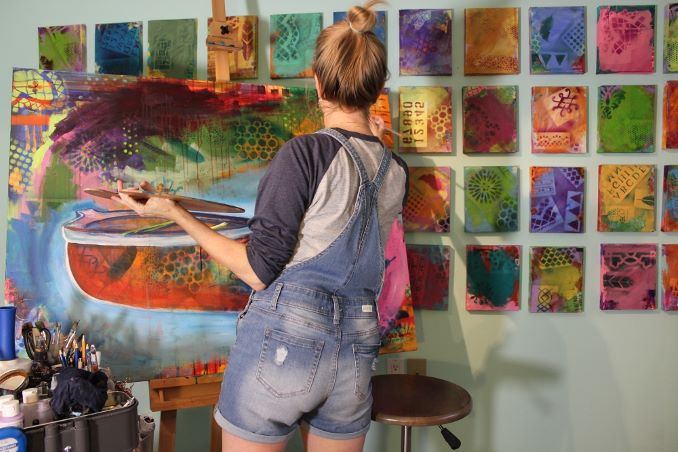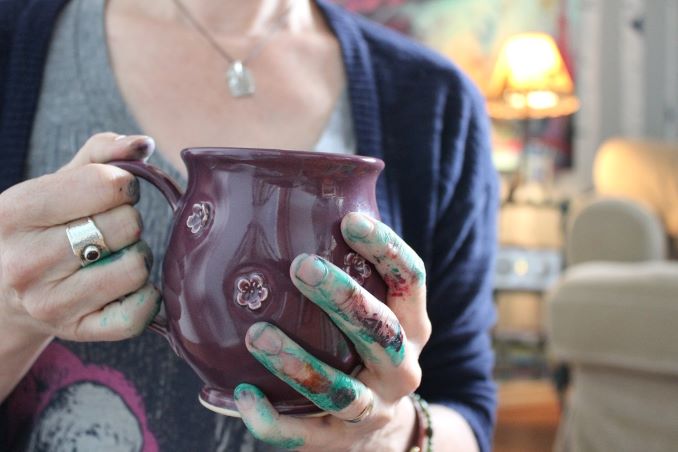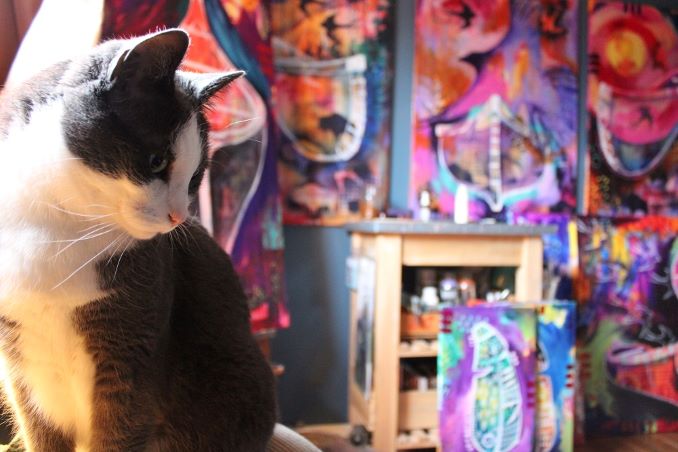 What 'hood are you in?
After living in Dover originally, I moved to Airdrie, but my art life still revolves around Calgary. From teaching and speaking in schools throughout Calgary, also being part of Jube School (Jubilee Auditorium), and exhibiting in Calgary for 20 years, it is still my hub for the arts. I also have been the recipient of so much support in my endeavours as an artist in Calgary for many years, from exhibiting my work throughout the city to being featured in several publications such as Galleries West and Avenue magazines to paintings being included in corporate collections.
What do you do?
I am a painter. The past five years my work began to shift more to portraiture, with a focus on large projects (52 weekly paintings, 30 days of portraits and a 100 day portrait project) though I am still inspired by my surroundings, the city, the mountains. My process involves incorporating layers of colour and pattern. Throughout the years I have also written for a number of art publications such as Artful Blogging and In Her Studio which are typically available across North America.
What are you currently working on?
I've just begun a project titled 'The Grandmothers' which will include painting and posting a portrait a week for 52 weeks. After completing a 100 day portrait painting project titled 'Nasty Women' which was intended to show the positive side of a negative political comment, I wanted to honour those women who have come before us. The women in our past have been through so much, survived and overcame so many challenges. I am also working on a series of Calgary cityscapes with a nod to graffiti as I do incorporate spray paint and stencils. I find that this method of working captures the feeling of history and
Where can we find your work?
My work can currently be seen online at www.veronicafunk.com or Instagram or in person at Bluerock Gallery in Black Diamond or at ABRIO in Airdrie.