For all of love's agonies, Calgary soul-roots singer-songwriter Jess Knights isn't sulking over old wounds. On her debut full-length album, Best Kind of Light, due out on May 20, 2020, Knights comes out on the other side of love and loss with a sense of self-assuredness. Of the 11 songs contained on Best Kind of Light, there are traces of the blues, but this one is firmly rooted in classic soul. Recorded in Toronto with award-winning producer Joshua Van Tassel and the crème de la crème of songsmiths and sidemen, including Donovan Woods, Joey Landreth, R. Grunwald, and others, the album brings into focus the moody, dimly-lit spectrum of Knights' classically-trained voice, which has drawn comparisons to U.K. luminaries Amy Winehouse and Eliza Doolittle. While her debut 2018 EP Won't Wait captured the grit of the dive bars where she found her voice, the polish of Best Kind of Light places her in sleeker settings. Indeed, it's a sign of where she's headed, and the only way is forward.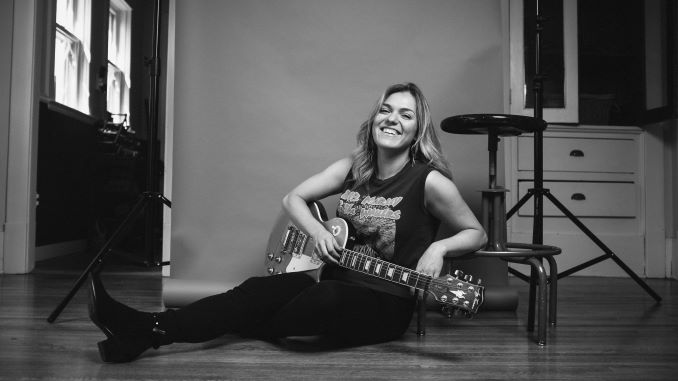 Name: Jess Knights
Genre: Soul-Roots
Founded: The year Public Enemy released their first album.
# of Albums: 2 Albums
Latest Release: New album "Best Kind of Light" out June 19.
Latest Single: Baby Won't You Stay
Latest Video: Brought to you by good people dancing in isolation or with their "Quaranteams."
Favourite Local Restaurant:
Una Pizza. Prosciutto wrapped dates and kale caesar salad. Like c'mon!
Favourite band as a teenager:
The Weakerthans
Favourite band now:
Lake Street Dive
Guilty Pleasure Song:
Juice by Lizzo. That's a jam.
Live Show Ritual:
Vocal warm ups (usually in my car)
A nervous pee
Pound a pint of water
A few jumps up and down for energy
Tracking down my bandmates from every corner of the venue.
Get onstage and enjoy the room, the people, the music and the moment.
Favourite local artist:
Amelie Patterson, Justine Vandergrift, Mariel Buckley, Jory Kinjo, The Flat Whites, Peter and the Wolves, The Dudes, Astral Swans and many many more. We have so many incredible artists in this fine city,
Nose Hill or Fish Creek??
Fish Creek. I will always find water to be near or in. I'm a landlocked mermaid.
EP or LP?
LP
Early bird or night owl?
Night Owl who also wakes up early.
Road or studio?
Road…to get to a studio so that you can get back on the road.
Where can we follow you?
Any shows or albums coming up?
Presently up in the air with COVID!