My name is Brendan McLeod. I play and songwrite for a folk group called The Fugitives and write poetry, fiction, and theatre shows.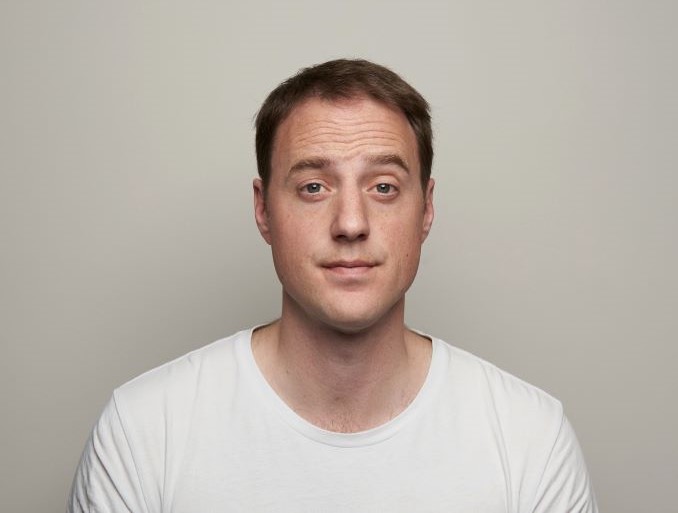 Name:
Brendan McLeod
Genre:
Folk
Founded:
2007
# of Albums:
5
Latest Album:
Trench Songs
Latest Single:
Where Do We Go From Here, Boys
Latest Video:
Favourite musician growing up:
The Bee Gees
Favourite musician now:
The Roches
Guilty pleasure song:
Lady in Red, though it's so good it's hard to feel guilty about
Live show ritual:
Pacing
Favourite local musician:
The Pagans of Northumberland
EP or LP?
LP all the way!
Early bird or night owl?
I used to be a night owl, but now I'm old and mostly in between
Road or studio?
I'll take them both. But if I had to live in one place permanently it would be the studio.
Any shows or albums coming up? The Fugitives new album is called Trench Songs. It's been nominated for a JUNO for Best Traditional Roots Album, so that's where we're off to next. Exciting! I also have a new poetry collection out in late May called Friends Without Bodies.
Where can we follow you?
Facebook | Twitter | Instagram
***
Rapid Fire Calgary Qs
Favourite local restaurant:
Al Forno – best bfast in town
Favourite street in your city:
MacLeod Trail, because the name is close enough. Too many lights though. Or else Stephan Avenue because that's where I'd busk in university.
Favourite park in your city:
Prince's Island Park for the folk fest and being near to my parent's house
Favourite music venue in your city:
Ironwood. No contest. Best owner, best sound, best vibe, great bands.
Favourite music store in your city:
I'll always say Long & McQuade in any city. Canada has it good with them. If you go to any other country, you can't rent a guitar or any sound equipment for less than a million dollars. L & M you can rent a Martin or Gibson or Taylor for a decent price and add $4 theft protection and it will always save you if something goes wrong on the road. Got nothing but love for that place. We shouldn't overlook it.