For the better part of the last decade, Calgary-based singer, songwriter and multi-instrumentalist, Ryan Bourne, has been one of western Canada's most in-demand players and collaborators, logging major hours onstage and in the studio with the likes of Chad VanGaalen, Ghostkeeper, Jon McKiel, Lab Coast, Devonian Gardens, Marlaena Moore, and Reuben & The Dark. Now, nearly a decade since his last critically-acclaimed solo album, Ryan Bourne is back with Plant City in fall 2022, his latest collection of lush, psych-laden songcraft.
"End Of Story" is his new single, of which Bourne shares, "A psych-pop hymn to love in the 'late time', I wrote most of 'End Of Story' on my front stoop at golden hour, soaking up the rays in the aftermath of a toxic entanglement. Doo-wop chords propel a whistful, paradoxical lyric (with perhaps an echo of Daniel Johnston via Beatles), and there's this sense of contradiction, the non-linearity of memory, of time. I wanted the words to have a quality the rational mind can't fix on; to be slightly caustic yet somehow at peace – with the music remaining defiantly happy – drifted in some sweet beyond. 'End Of Story' is a kind of peace spell, cast by a phantom remembering a life."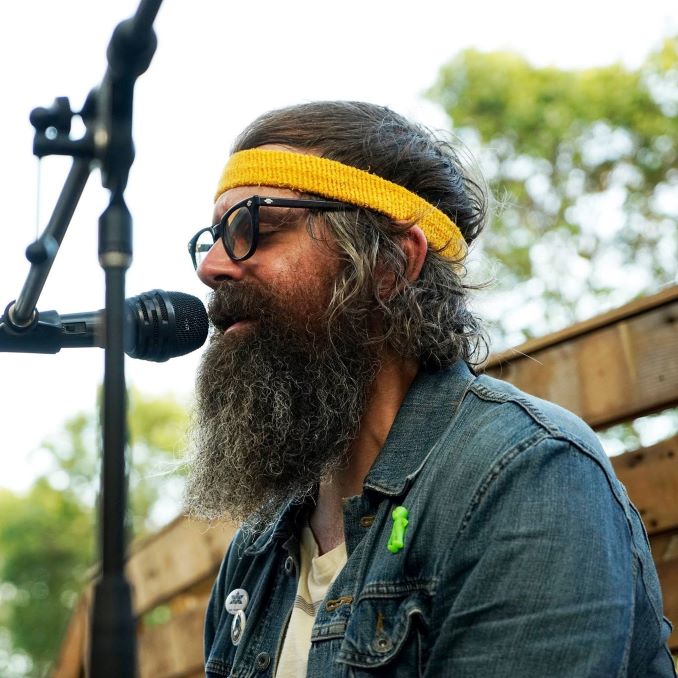 Name:
Ryan Bourne
Genre:
Avant-Pop
Founded:
In the 70s
# of Albums:
2 solo
Latest Album:
Plant City
Latest Single:
End of Story
Latest Video:
Favourite musician growing up:
Harry Nilsson
Favourite musician now:
Currently vibing on John Carroll Kirby's new record "Dance Ancestral" and Ennio Morricone's 70's horror and Giallo stuff
Guilty pleasure song:
Can't think of a guilty pleasure – been jamming on Gerry Rafferty's "Night Owl"
Live show ritual:
Running around the block three times neutralizes any nerves and is a great warm-up
Favourite local musician:
Bug Incision (the iconic free music series, currently running at High Line Brewing)
EP or LP?
LP all the way
Early bird or night owl?
Night owl (9 pm – 4 am is my jam, especially in the springtime)
Road or studio?
Studio, then road
Any shows or albums coming up?
My latest single and video, the psych-rock-&-roll ballad "End of Story" dropped on April 20th. My new LP "Plant City" is coming in fall 2022. Ghostkeeper's new record "Multidimensional Culture" drops on May 27th!
Where can we follow you? 
Instagram | Facebook | Twitter | Spotify
***
Rapid Fire Calgary Qs
Favourite local restaurant:
Currently, I gotta say The Wednesday Room, because brown butter porcini popcorn paired with a "Dear Abraham" – trust me.
Favourite street in your city:
Premier Way, the best summer sunset walks & the Art Castle
Favourite park in your city:
I have a walking circuit that winds down along the bike path to Stanley Park and the slabs… listened to A LOT of album mixes on this lovely little route (and always a pleasure to keep running into Mathieu from Sunglaciers/Polly Dactic/Window Lamp xo)
Favourite music venue in your city:
I'm loving High Line Brewing right now
Favourite music store in your city:
I tend to end up at Lukes, buying birthday records. But Melodiya rules.