Mike Tod is an Alberta musician, folk music scholar and ethnomusicologist. His self-titled three-track EP (released on November 26, 2021) includes a handful of traditional songs that showcase the enduring, remedial power of folk tunes in times of turmoil. Mike Tod has previously released music with the old-time acoustic duo Godfrey & Tod and the Mike Tod EP marks his first release as a solo artist – it's also a teaser for a full-length to come in 2022.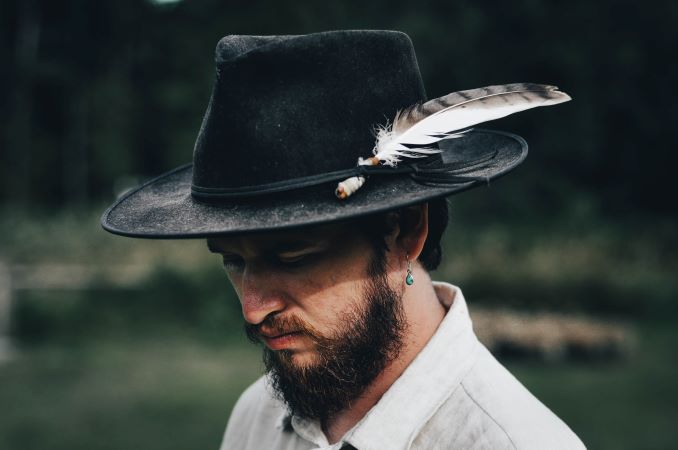 Name:
Mike Tod
Genre:
Folk (traditional/old-time)
Founded:
I was born in 1989
# of Albums:
1.5
Latest Album:
My self-titled EP was released on November 26, 2021
Latest Single:
I would pick "Shady Grove"
Favourite musician growing up:
Bob Dylan
Favourite musician now:
Buffy Sainte-Marie or Ramblin' Jack Elliott
Guilty pleasure song:
Anything by The Eagles
Live show ritual:
Anytime I play a game of cribbage before a show, it's pretty good.
Favourite local musician:
Nathan M. Godfrey
EP or LP?
EP
Early bird or night owl?
Night owl. Interesting thoughts and stories and creativity seem to happen at night.
Road or studio?
Both! I love being in hotels on the road. I also love being in the studio and building up and breaking down a song piece by piece.
Any shows or albums coming up?
My self-titled EP is now out on Spotify
Where can we follow you?
Instagram | Twitter | BandCamp
Rapid Fire Calgary Qs
Favourite local restaurant:
La Casa Latina
Favourite street in your city:
Maybe 9 Avenue in Inglewood, because there's good coffee, interesting stores, and it's really close to the river.
Favourite park in your city:
Fishcreek. Spent a lot of time there as a kid walking around, listening to the creek, walking with my grandpa when he came to the city.
Favourite music venue in your city:
The old Mikey's Juke Joint. The wooden floors, all the photos on the walls, the cramped tiny space, the pool table that leaned to one side. I loved it so much.
Favourite music store in your city:
Recordland in Inglewood. Great place to go digging, lots of local/regional records turn up there that you just won't find anywhere else.