Aagtive (Pronounced "Octave") creates original music that is quirky, exciting and hypnotic. Painting soundscapes that will send your imagination into far-off places. Using rare vintage synths combined with modern tech makes for music you've never heard before. Employing vintage synthesizers as well as modern tech to find the sound of the future. Aagtive is currently made up of one band member, Jason, who from the comfort of his home studio is stepping outside of his classical piano training to make original music with unusual sound designs. Aagtive is growing attention online and has had some college radio features across Canada after the release of his debut album earlier this year.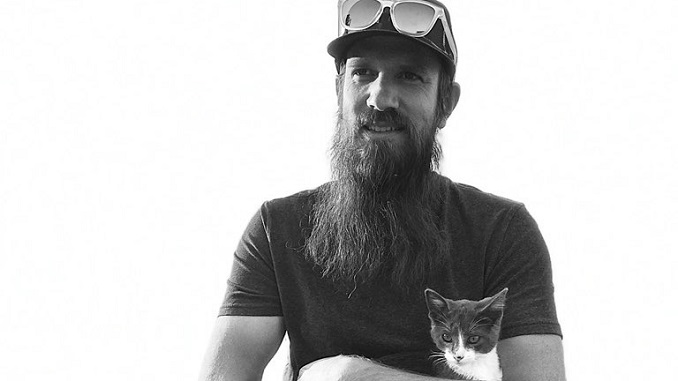 Name:
Aagtive
Genre:
Experimental Ambient
Founded:
2021
# of Albums:
1
Latest Album:
Internal Happiness
Latest Single:
Fiery Night Light
Latest Video:
Favourite musician growing up:
Smashing Pumpkins
Favourite musician now:
Collin Benders
Guilty pleasure song:
Inspector Norse, Todd Terje
Live show ritual:
I haven't done a live gig yet. But for my Youtube Jam sessions (which are basically live) Loki, one of our kittens usually comes and joins me.
Favourite local musician:
Tegan and Sara
EP or LP?
I prefer LPs
Early bird or night owl?
Night Owl
Road or studio?
Studio
Where can we follow you?
***
Rapid Fire Calgary Qs
Favourite local restaurant:
The Himilayan on 17th Ave.
Favourite street in your city:
Inglewood (9th Ave. SE) because there are lots of fun niche shops on that strip.
Favourite park in your city:
Nose Hill because there are lots to explore.
Favourite music venue in your city:
Theatre 1308
Favourite music store in your city:
That Old Retro Store