Whistler and Aspen may get all the glory, but the real ones know the beauty of Banff.
The historic landmark Banff Springs, a literal castle, now operated by Fairmont, is a luxury resort looming ominously in the Rockies looking like a more sinister Overlook Hotel.
If ritzy by way of The Shining isn't your vibe, Banff has something for everyone. Banff is a premiere destination for camping, canoeing, rafting, mountaineering, and soaking in the many hot springs.
Downtown Banff is walkable and car-free friendly with restaurants, galleries, shopping, and attractions served by Roam Public Transit.
Located in a national park, and surrounded by picturesque mountain vistas, and home to viral Instagram bait wildflower carpeted Sunshine Meadows and stunning turquoise Lake Louise, and classic Canadian wildlife, and several winter and summer festivals, Banff easily makes the list of top Canadian places to visit before you die.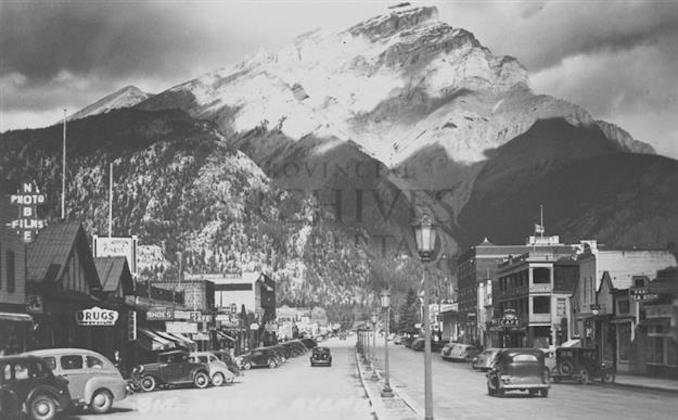 Banff was originally settled as a workcamp, and was first known as Canadian Pacific Railway Siding 29. During the town's settlement, Banff's streets were orientated to get the best views of Cascade Mountain.
The Calgary Archives provide an overview of Banff's humble origins, and the picturesque unspoiled beauty of the mountains.
For more information on Banff, Alberta and its many attractions visit:
https://www.hotsprings.ca/
https://www.banfflakelouise.com/
https://www.pc.gc.ca/en/pn-np/ab/banff
https://www.banffsunshinemeadows.com/
https://roamtransit.com/