Doubling down on grit and authenticity, Mariel Buckley has planted her flag firmly as a songwriter who's in it for the long haul. The polished glow of mainstream music holds no appeal for this emerging Americana songwriter, and as one of Canada's busiest touring acts, she makes no apologies for her wry perspective that has been charming listeners across North America.
After the release of her critically acclaimed sophomore album, Driving In The Dark (2018), Buckley saw a quick shift in momentum, and its steady incline has continued even throughout the bizarre year of 2020. With no shortage of official showcase slots and touring dates (Folk Alliance 2020, AmericanaFest 2018, BreakOut West 2018, 2019), her accolades continue to grow among industry and colleagues alike. After touring as support for Sarah Shook & the Disarmers in Montana and Washington, Buckley and her team saw the beginning of her foray into the country music circuit south of the border.
While the pandemic saw the cancellation of support tours for William Prince, The Bros. Landreth and Del Barber – along with several festival postponements – Buckley quickly settled in for a heavy bout of virtual songwriting and collaboration to prepare for her next recording. As the year draws to a close, she has completed a catalogue of twenty songs to whittle down with renowned Montreal producer Marcus Paquin (The National, Sarah Harmer, The Barr Brothers)
While their styles may seem an unexpected pairing, Buckley has been eagerly devouring projects mixed and produced by Paquin for years. As she began forming her new collection of songs, she felt a contemporary impression of her classic country and Western sounds would be an innovative opportunity for growth. This album looks to turn country fans on their heels and scoop up the dedicated pop/indie subculture only a synthesizer away. By respecting the tradition of storytelling through song, Buckley and Paquin are poised to deliver on something entirely fresh and experimental.
With no commitment to the haughty classic country experts, nor the neon-Nashville pop-stars, Mariel Buckley aims to find herself squarely on the fringes and exactly where she belongs: creating something raw and unique.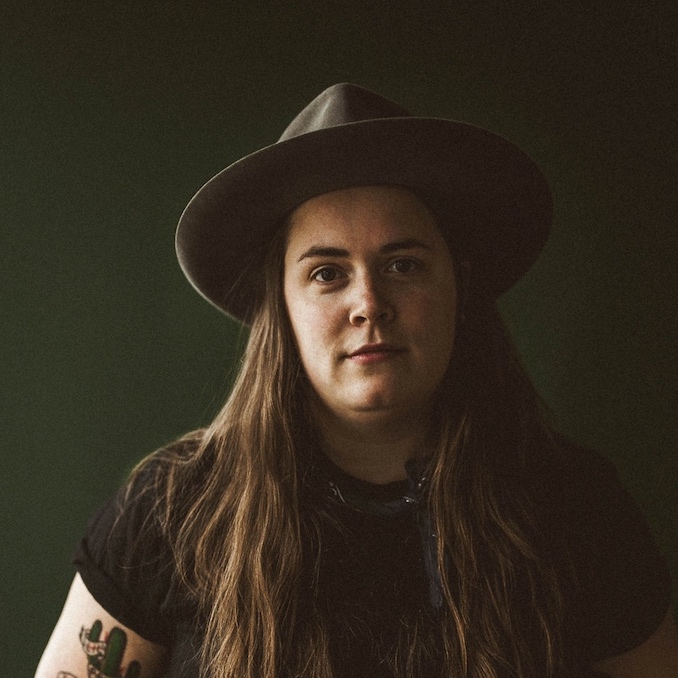 Name: Mariel Buckley
Genre: Americana/folk
Founded: 2014
# of Albums: 2
Latest Release: Driving in the Dark (2018), Independent
Latest Single: 'No Surprise' – produced by Skinny Dyck (Lethbridge, AB)
Music Video: Rose Coloured Frames (Lyric Video)
Favourite Local Restaurant:
The Ship & Anchor
Favourite band as a teenager:
The Tragically Hip
Favourite band now:
The War On Drugs, The Tragically Hip
Guilty Pleasure Song:
Stacy's Mom – Fountains of Wayne
Live Show Ritual:
crippling anxiety, followed by a beer.
Favourite local artist:
Tough call, really loving on Carter Felker at the moment.
Nose Hill or Fish Creek?
North Hill
EP or LP?
LP
Early bird or night owl?
Early bird at home, night owl on the road.
Road or studio?
Studio to the road. Nothing better.
Where can we follow you?
Instagram | TikTok | Twitter | Facebook | Website
Any shows or albums coming up?
New album 2022, hopefully some outdoor shows summer 2021.