Hailed as "somewhere between Passion Pit and MGMT" by Wonderland Magazine, Canadian-Syrian indie rocker Frank Mighty blends rock and neo-psychedelic sounds. His debut EP "Whispersongs," mixed by Grammy-winning engineer Jacquire King, was featured in Netflix's "Ginny & Georgia" and led to a publishing deal with Canadian-music-industry rock legend Lisa Logutenkow. His recent EP "Never Homesick" explores themes of home on the road, with hit single "Unattainable" earning him festival slots. Mighty most recent EP titled "FM Radio", which dropped October 2023, is a compilation of various genres and soundscapes, akin to a classic radio station.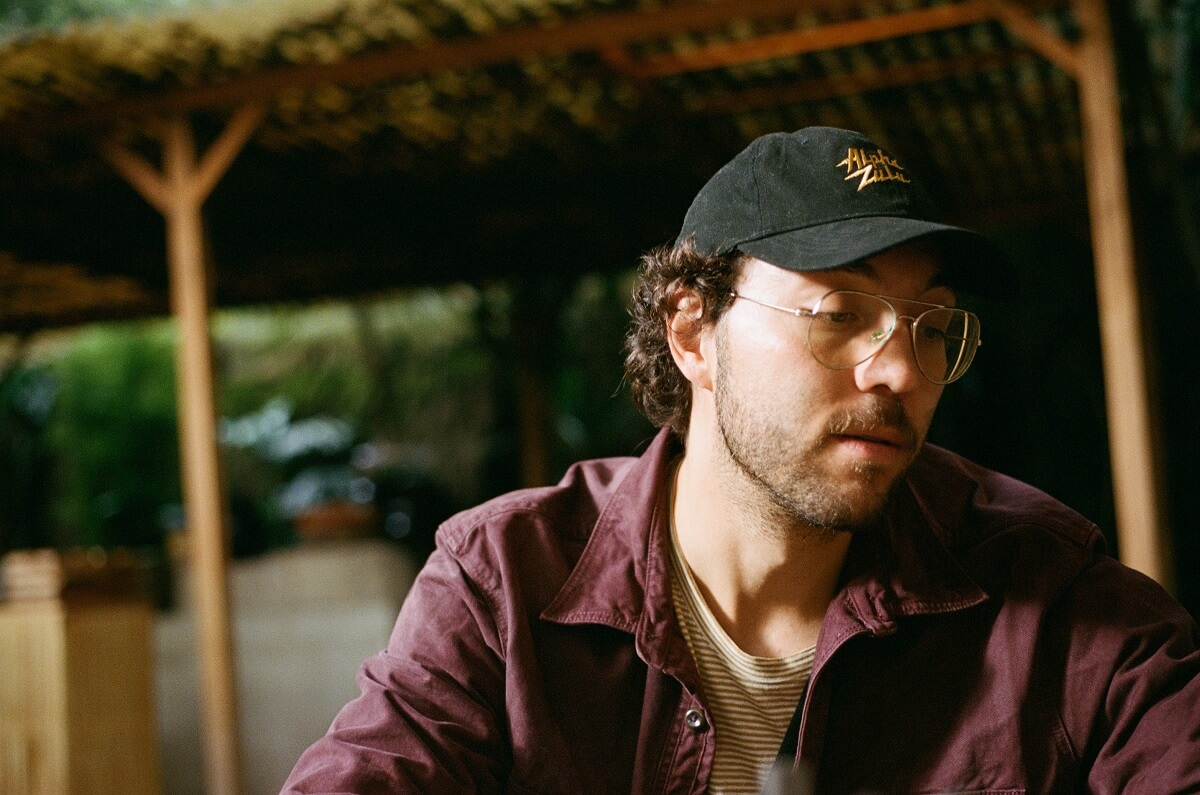 Name:
John Traboulsi aka Frank Mighty
Genre:
Indie Rock
Founded:
2019
# of Albums:
3 EPs
Latest Album:
FM Radio, released October 2023
Latest Single:
Howling, released October 2023
Latest Video:
Favourite musician growing up:
Foo Fighters, Dave Grohl
Favourite musician now:
Justin Vernon from Bon Iver
Guilty pleasure song:
Sorry, Justin Bieber
Live show ritual:
Get a good run or yoga session in the morning, do a big stretch right before I go on, glass a whiskey with me on stage, off we go.
Favourite local musician:
Just heard Wyatt C Louis recently, he's great.
EP or LP?
LP, albums through n through
Early bird or night owl?
Night owl but wannabe early bird
Road or studio?
Road
Any shows coming up?
December 22nd, Frank Mighty: Homecoming w/ Malcolm. at Dickens Pub, Calgary, AB
Where can we follow you?
Instagram | TikTok | Spotify | Apple | Tidal | Amazon
***
Rapid Fire Local Questions:
What is your favourite local restaurant?
Little Lebanon and Bow Bulgogi House are both must-haves when I'm home.
What is your favourite street in your city and why?
I have a soft spot for 17th, brings back great memories of the Flames in playoffs as a kid. When I'm home it's always changing but there are some staples like Analog Coffee.
What is your favourite park in your city and why?
Glenmore Park. Right near my family home. Beautiful all year round.
What is your favourite music venue in your city?
People will hate me for this but probably MacEwan Hall. Saw all my favourite 2000s indie bands growing up there, more sentimental than actual love for the venue. There's got to be better ones these days.
What is your favourite music store in your city?
I'm a Long & Mcquade guy, it was just so close to home and I'm a big renter. Checks all the boxes, but I'd love to find a local spot. I'm all ears!