Meet Bilu, a regal 5-year-old long-haired gentleman whose warm personality is as luxurious as his fur. This friendly feline, with his enchanting green eyes and sweeping coat, is the epitome of charm and companionship. Bilu's gentle demeanour makes him an ideal addition to any loving home, where he can indulge in cosy naps by the window and share affectionate headbutts with his human companions. Despite his elegant appearance, Bilu is down-to-earth and ready to offer a lifetime of companionship and joy. If you're seeking a sophisticated and affable feline friend, Bilu is waiting to bring his purrs and presence to your home because every day is better with a bit of Bilu in it!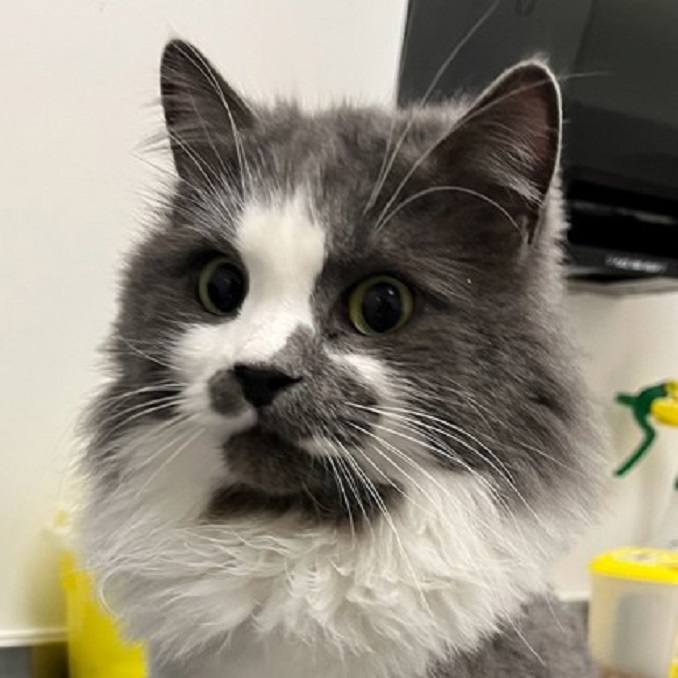 Bilu
Age: 5 years old
Sex: Male
Breed: Domestic Longhair
This sweet pet is available for viewing at the Calgary Humane Society! Interested adopters are welcome to self-schedule for an adoption appointment using our online calendar here.
About this column:
Each week we feature animals available for adoption from local shelters in the Calgary area with the hopes that our readers will assist in finding good homes for them. If you, or someone you know, has the resources to take care of one of these animals, please do get in touch with the appropriate shelter via the links provided.