Crystal Eyes is an indie dream rock band with touchstones of psych, shoegaze, 60's pop and 90's grunge. Drawing on a vast array of musical influences, landscapes and collaborations, they craft soft happy/sad rock. Their newest album, The Sweetness Restored, described as a 'feel-good self-help record for the age of existential dread,' was recorded in Montreal with production/engineering from Andrew Woods (Woods Andrews/The Operators), co-production support from Basia Bulat and mixing by Mark Lawson, a Grammy-Award-winning engineer/producer.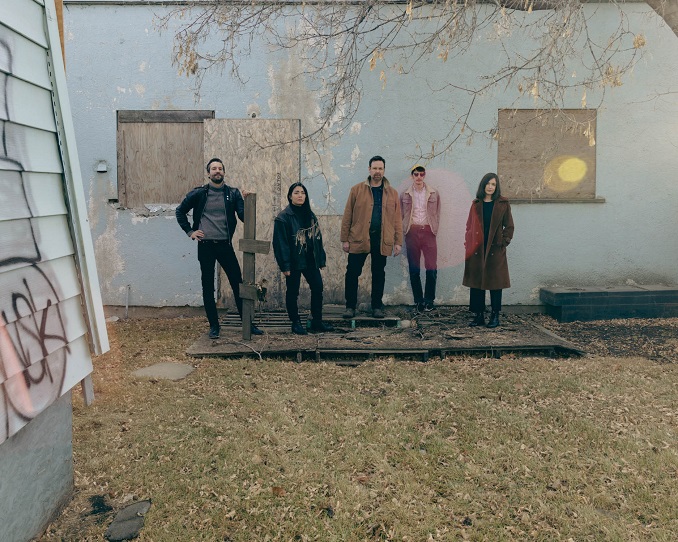 Name:
Crystal Eyes
Genre:
Indie Rock/Shoegaze/Psych
Founded:
2016
# of Albums:
2 full-lengths, 1 EP and 1 split (with Marlaena Moore)
Latest Album:
The Sweetness Restored
Latest Single:
Wishes
Latest Video:
Favourite musician growing up:
Sonic Youth
Favourite musician now:
Literally impossible to choose. If you count the stats, Katy J. Pearson was my #1 artist last year.
Guilty pleasure song:
Anything musical theatre, anything country, and I will dance to any pop song.
Live show ritual:
Garlic fries from the Palomino. And vocal warm-ups.
Favourite local musician:
Lab Coast
EP or LP?
I love the journey of an LP.
Early bird or night owl?
Both! I am a morning person but I also love staying up late.
Road or studio?
Studio. There's nothing more fun.
Where can we follow you? 
Website | Facebook | Instagram | Spotify | Bandcamp
***
Rapid Fire Calgary Qs
Favourite local restaurant:
Pho Dau Bo in Forest Lawn for best pho. Also the vegan nacho cheese and a mezcal cocktail at Vegan Street Taco Bar in Inglewood. Lulu bar when I'm feeling fancy. Cinnamon Indian for ordering in.
Favourite street in your city:
8th ave in Inglewood in the summertime, so many cute gardens.
Favourite park in your city:
Calgary has SO many nice parks, it's one of the best features of the city. I'll go with the slightly lesser known Pearce Estates Park — it has river rapids and lots of wetland habitat for bird watching.
Favourite music venue in your city:
The Palomino – they've got bands, they've got BBQ, it feels like a bar that would be at home in Austin, Texas. I just saw a show at the old Planetarium theatre (now an art gallery, Contemporary Calgary) and it's a super cool space, I hope more live music can happen there!
Favourite music store in your city:
I normally hate big box stores, but I gotta give this one to Long and McQuade. There are lots of great record shops in the city too. The Crossroads Farmers Market is a good spot to fill out your collection with classic albums (both records and cassettes).