Growing up in the suburbs of the Calgary, Hayden McHugh's roots in music began as he trained in stage performance with the Youth Singers of Calgary and in classical piano. At the age of 16, he started songwriting and learning to produce his own music, and by the age of 18 he had written and recorded his first EP: Lion's Breath. Fascinated by 80's style synth-pop and new dance music, Hayden McHugh has created a dreamy, fun and cinematic sound that rings out with a powerful and punchy melody. Inspired by artists like Bibi Bourelly and Jon Bellion, Hayden's music will not only make you want to shake, but will also brighten your day and warm your heart.
Founder of MusicGivesYYC, Hayden McHugh works to create opportunities for young kids to pursue a dream in music. MGYYC works to raise money for young kids music programming through merchandise and events then executes programs throughout the city, he has worked to raise over $2000 to date and put on 3 fundraising shows to bring awareness to the many individuals who are working hard in the Calgary music scene.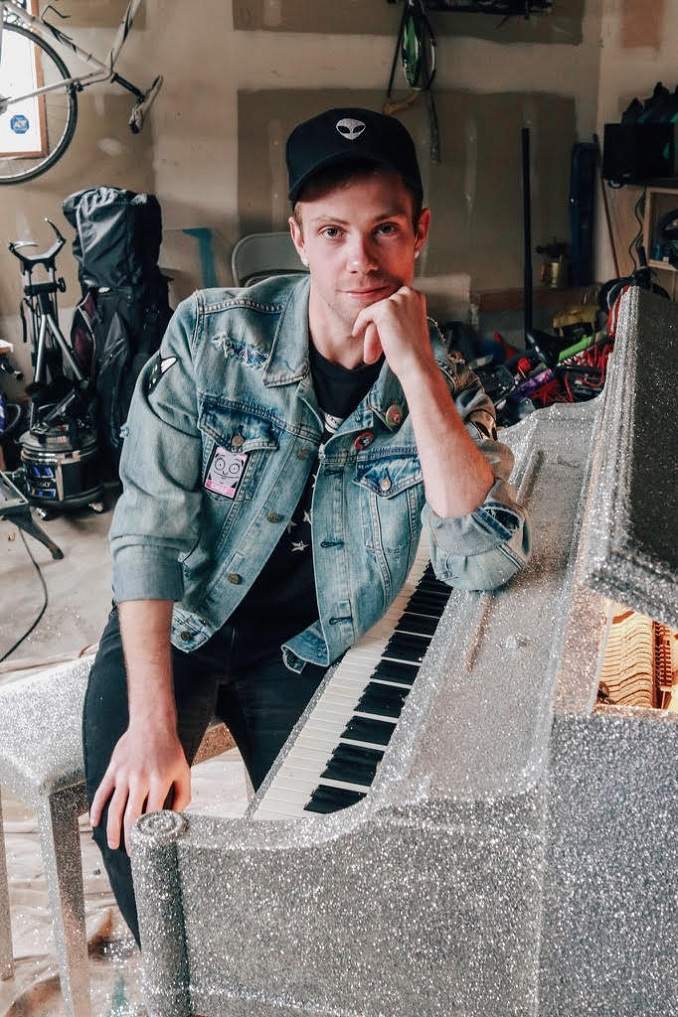 Name: Hayden McHugh
Genre: Dance Pop
Founded: 2016
# of Albums: 2 Ep's, Several Singles
Latest Release: Take You
For my new single, Take You, I dragged a piano I painted in silver glitter around to 6 locations around this very city!
Latest Single: Take You hahahaha it's a bop though check it out!
Favourite Local Restaurant: Cafe Koi!!
Favourite band as a teenager: Hey Ocean!! Still the best
Favourite band now:
I listen to mostly pop music, I'm crazy about Bleachers and Leland right now!
Guilty Pleasure Song:
Career Boy by Dorian Electra
Live Show Ritual:
Honestly I just try to feel it when I'm on stage! It's very natural for me as I've been doing it my whole life, and I just do my best not to panic.
Favourite local artist:
Lisette Xavier is a baller always and NΣΣT is the producer I aspire to be!
Nose Hill or Fish Creek?
Fish creek cause I grew up in those woods!
EP or LP?
EP because I have a short attention span, but I always hope for albums from my favourite artists
Early bird or night owl?
I get up at like 5 am every day and I don't know how to stop it please someone help.
Road or studio?
Road!! I absolutely love to tour!
Where can we follow you?
Instagram | Facebook | YouTube
Any shows or albums coming up?
I am gonna be releasing a whole EP really soon and I've never been more excited about these bops I hope y'all check it out!