Calgary-based Souls in Rhythm (a.k.a. SiR) takes the fundamentals of funk and soul, and blends them with modern R&B. Rather than being impressionists of master artists of the genre, SiR has a modern sound and seeks to innovate and contemporize a musical form they love. Canadian Musician Magazine elaborates; "smooth, soulful grooves, melody lines that stay in your head and polished vocals".
Souls in Rhythm has toured much of the nation and has opened for several prominent artists such as American hip-hop icon Common, and R&B super-group Boyz II Men. SiR has won many accolades for their songwriting and live performances. Having spent the last two years writing and recording (including a songwriting residency at prestigious Banff Centre), SiR is excited to have a wealth of new material. They've begun launching a series of singles that will continue with several releases through 2019!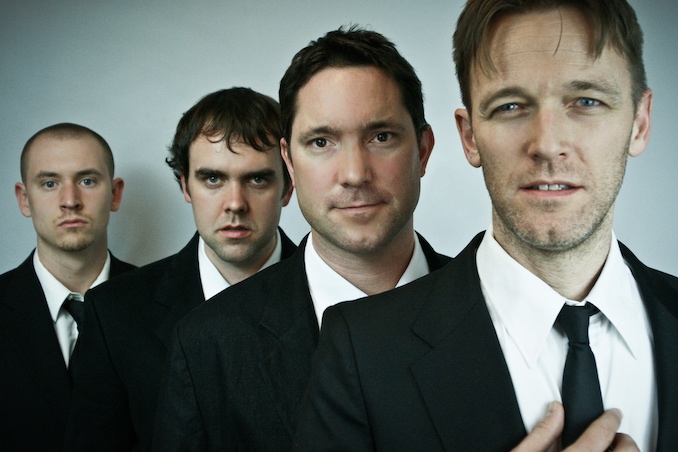 Name: Souls in Rhythm
Genre: Funk / Soul
Founded: 1998
# of Albums: 3 albums and several singles
Latest three singles:
Latest Video
Questions answered by lead singer – Scott Henderson…
Favourite Local Restaurant:
Blackfoot Diner!
Fav band/artist as a teenager:
Prince (trivia: I ended up recording songs at Prince's Paisley Park Studios – he was there every day)
Favourite band now:
Chromeo
Guilty Pleasure Song:
Somebody's Watching Me (Rockwell)
Live Show Ritual:
Towels for everyone cause we SWEAT! Beer after, never before…. And usually somewhere within the show, once, in some song, I'll change the word "me" to "Steve".
Favourite local artist:
Ahh so many…. I work with so many amazing local artists. I'll say Vincelin – killer harmonies, wicked songs.
Nose Hill or Fish Creek?
Both make Calgary awesome, but my fav is Nose Hill! (or Sandy Beach! or Weaslehead!)
EP or LP?
LP!!
Early Bird or Night Owl?
I'm a notorious Night Owl, and an even more notoriouser horrible person in the morning.
Road or Studio?
Oh, another tough one… love both, but I'll say studio. There is no road, without time spent in the studio creating.
Where can we follow you?
Website | Facebook | Twitter | Instagram | YouTube
Any shows or albums coming up?
YES: Headlining FUNK MAY UP at The Palace along with The Rondel Roberts Band, Vincelin, and Kate Stevens. This will be Calgary's FUNKIEST party of the year!! Portion of proceeds are also going to The Prophets of Music mentorship and legacy program for aspiring artists.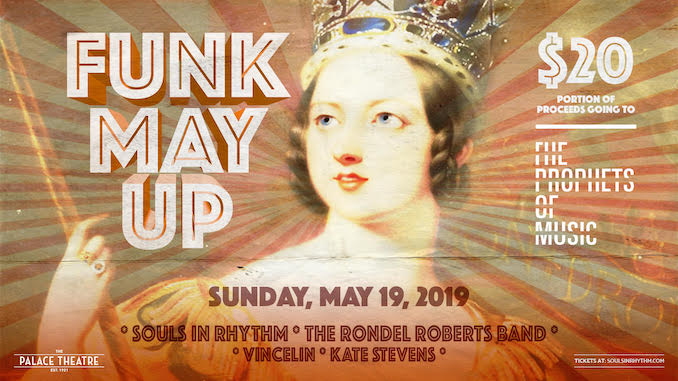 Tickets at www.soulsinrhythm.com.
And several more singles on deck for release throughout 2019!