The countdown to summer vacation is firmly on for many kids. But for their parents? Maybe less so, especially if it means having to contend with childcare arrangements for two months. Fortunately, there is a plethora of day camp options available to keep your kiddo busy this summer…in a whole range of interest areas. Let's explore some of the best options.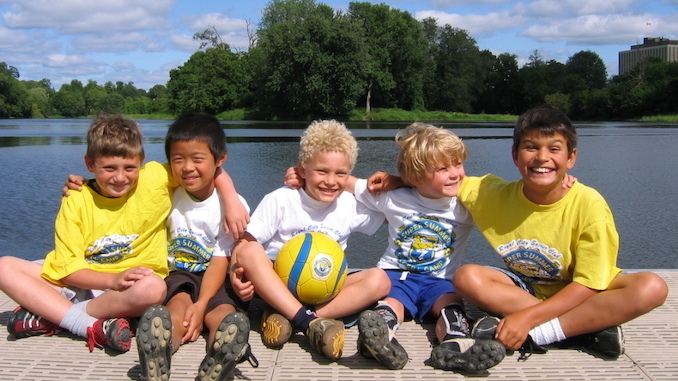 Day Camps for the Active Kid
Pedalheads
If you are looking to outsource that whole teach your kid to ride their bike thing, look no further than Pedalheads. Available at a wide range of locations across the city, Pedalheads also has swim camp options available.
Full details available at https://www.pedalheads.com/alberta
Royal City Soccer
Kids aged 5 to 13 can sign up for half day or full day soccer camps, and spend their days working on individual soccer skill development, scrimmages, and team games.
Full details available at https://royalsoccer.com/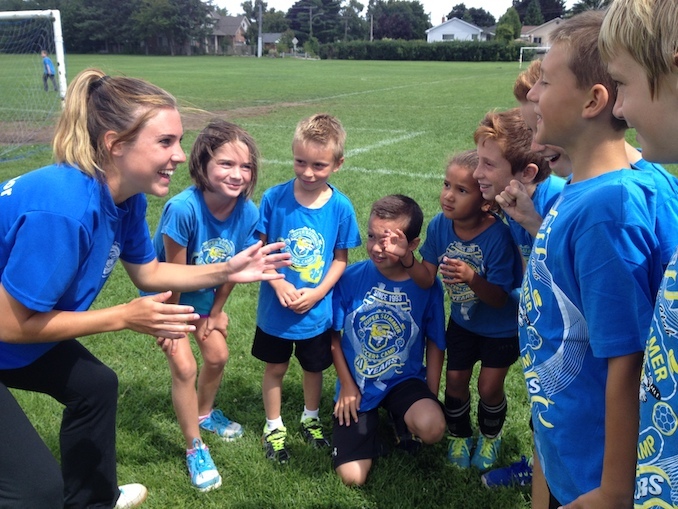 Stryker Sports
For volleyball and basketball fans, Stryker Sports day camps are a great option. With three hours of volleyball, followed by three hours of basketball per day, your kiddo is sure to pick up some fantastic ball handling skills.
Full details available at https://www.strykersports.ca/2-sportsummercamps/
Day Camps for the Artistic Kid
AUArts
For the 13+ age set, Alberta University of the Arts (AUArts) has a range of camp options available including those with a focus on animation, fashion design, photography, drawing, and more. Note, AUArts also has a selection of camp options available for younger kids as well.
Full details available at https://auarts.ca/continuing-education/teen-courses-and-kids-camps
School of Rock
For the musically inclined kids, the School of Rock day camps give them the opportunity to channel their inner Jack Black while learning about different instruments and exploring music theory.
Full details available at https://www.schoolofrock.com/music-camps
Calgary Young People's Theatre
Budding thespians will get a kick out of the Calgary Young People's Theatre (CYPT) day camps, available at several locations across the city. From improv to stage combat to storytelling to character building, these camps cover the theatrical arts in depth.
Full details available at https://cypt.ca/camps/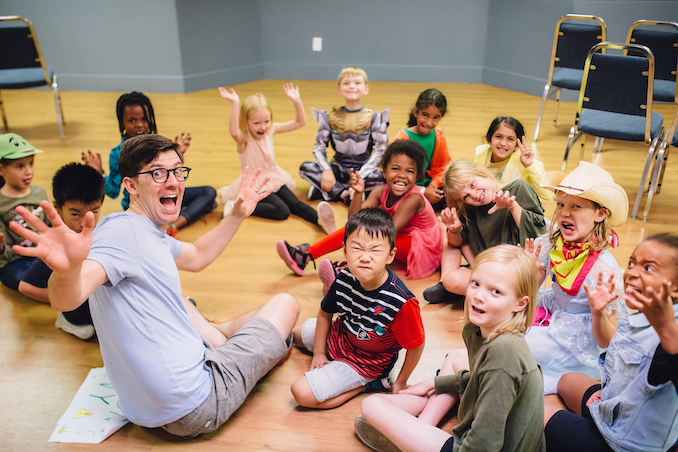 Day Camps that are a Little Bit off the Beaten Path
Champion's Creed
All Champion's Creed day camps include two 45 minute martial arts lessons per day, but then spend time on programming in a variety of areas including superhero training, nerf ninja, and space wars.
Full details available at https://championscreed.ca/wiki/summercamps/summercampscalgaryalberta/
Heritage Park
Heritage Park's day camps give kids the opportunity to experience the summers of yore with a range of back-in-the-day activities such as making ice cream from scratch, collecting eggs from the hen house, and riding the steam train.
Full details available at https://www.heritagepark.ca/education-programs/camps
ROOTS 2 STEM
Occupations in STEM (which stands for science, technology, engineering, and mathematics) are growing at an alarming rate, so why not introduce your kiddo to STEM programming in tandem with summer camp. ROOTS 2 STEM day camp options include robotics, remote controlled cars, LEGO engineering, and more.
Full details available at https://roots2stem.ca/summer-camps/
Overnight Camp Options
Camp Chief Hector
The YMCA's Camp Chief Hector is located near Exshaw, and has cabin or tipi camping options for newbie campers all the way through to seasoned campers who are looking to get leadership and camp counsellor training.
Full details available at https://www.ymcacalgary.org/camps/camp-chief-hector/
YouthWrite
Coined as the camp for kids who love to write…just about anything, YouthWrite has three overnight camp options available for kids who are 12+.
Full details available at https://youthwrite.com/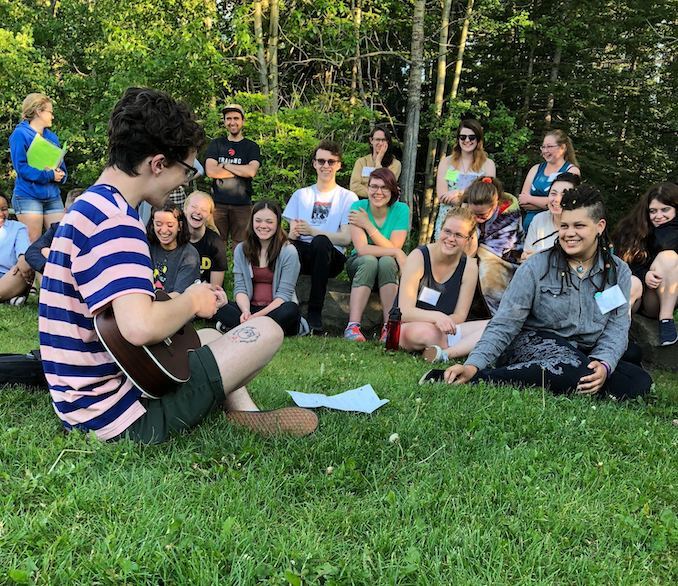 Cadicasu
Environmental stewardship and nature awareness are foundational elements of this sleepaway camp that includes your traditional camp activities such as shelter building, fire making, archery, hiking, and more.
Full details available at https://cadicasu.com/programs/alberta-summer-camp/