Hands Lifting Hearts is a non-profit organization that aims to empower the African community in their parenting journey. We spoke with their founder Clare Jagunna to learn more about what they do.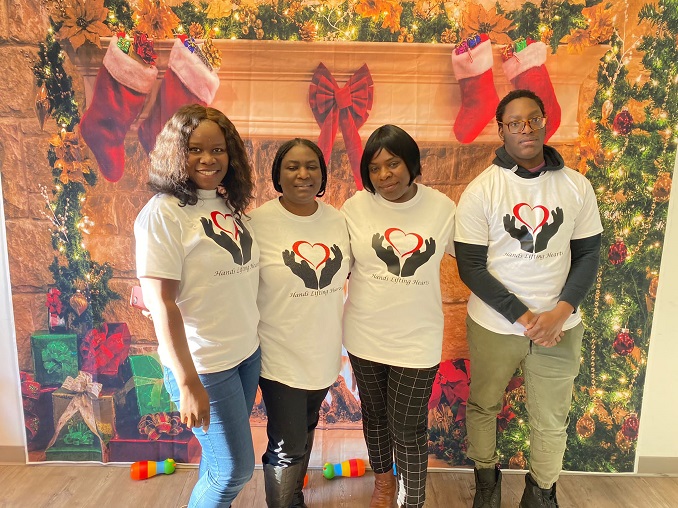 Describe your charity/non-profit/volunteer work in a few sentences.
Our charity work is empowering the African community in their parenting journey. This is by providing service to new and old pregnant immigrant families. When they come into the country we look for housing, pick them up at the airport, look for African Dr to accept them as new patients, take them to appointments if needed and have a birth plan. Support new mothers in the labour room, clean the house, get groceries before the baby is home and have a meal plan for the new mum. Volunteers help to come in to support looking after the baby so mum can rest.
All these we group into 3 buckets pre-birth, labour and post-birth which include postpartum counseling, loss of pregnancy or child support.
What problem does it aim to solve?
This aims at making children's births easier for a new mother in a new country with little or no help. Pregnancy and child care can be very overwhelming sometimes because stressful pregnancies are lost.
When did you start/join it?
2021
What made you want to get involved?
To make pregnancy and childbirth a home away from experience. Making families feel more comfortable and welcome in a new country Canada. Back home every new mum has support from the whole community.
What was the situation like when you started?
It was much needed and well accepted but there was little just one person can do. I was surprised to see how the support was much needed.
How has it changed since?
The need for our support gets increasing.
What more needs to be done?
To look for funding and grants and even donations.
How can our readers help?
 Where can we follow you?
Website | Facebook | Instagram
PAY IT FORWARD: What is an awesome local charity that you love?
Ladies in the Family and Calgary Pregnancy Care