Tommy Mellor is a stand-up comedian who started his career at The Laugh Shop in Calgary. We had a great talk with him to find out more about his comedy style and influences.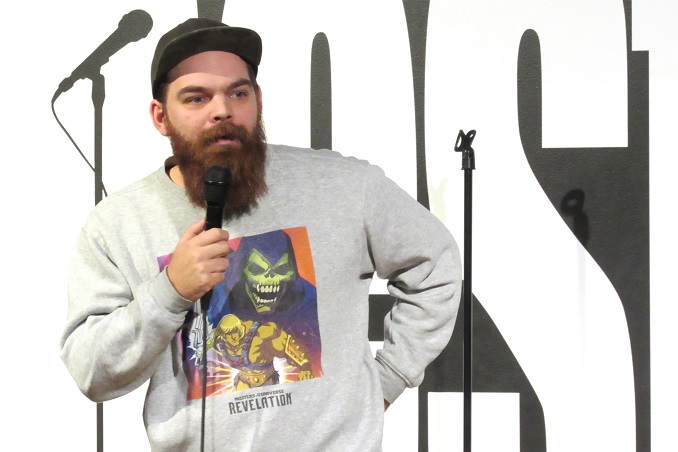 How would you describe your comedy style?
Low energy/high laughs. I don't dance around too much. I just do jokes.
Who are some of your influences?
My dad is probably one of the biggest influences. The ways I am funny, and the dryness in my delivery I almost certainly inherited from him.
Who was your favourite comedian growing up?
I don't remember if there was a specific comic but I did watch Just For Laughs on tv all the time and loved it. That was one of the things that got my brain rolling that I too could do stand up.
Who is your favourite comedian now?
Years and years ago as a boy, I was watching Last Comic Standing. There was a comic on it that went on and told unique "walked into a bar jokes". They were silly jokes but I always remembered them.
I would later grow up and become a comedian myself and get to work with and befriend this comic. He's endlessly creative and is always doing new and weird stuff that is a treat to watch.
His name is Chris Gordon
What is your pre-show ritual?
I usually just sit quietly by myself and drink a whiskey.
What is your favourite place you have performed? Why?
The Laugh Shop in Calgary was where I did my first-ever set. I think because of that it'll always hold a special significance to me.
What is your favourite bit you have written and why were you proud of it?
I don't know, I like to tell truths about myself. I think anytime I write a bit that I would've been scared to admit or say earlier in my life is a victory.
What is your favourite medium for listening or finding new comics/comedians?
It's gotta be live. Nothing is better than a live show. If you're out there reading this. Find your local stand-up comedy shows and check 'em out! Come see me, if you're early enough you'll see me quietly drinking whiskey in the corner before the show.
Tell us a joke about your city?
Calgary: the only city where you have to take an Uber to a train and a train to a bus and you're still not even close to the airport.
Do you have anything to promote right now?
You can check my upcoming shows on my Instagram.
Where can we follow you?
This is my Linktree to all my social media. I post tons of content and stand-up clips.
PAY IT FORWARD: who is another local comic/comedian we should know about?
I'll give you two:
Austin Lonneberg – a great writer with a unique thought process. A real one in a million fella.
Sam Benty – king of alternative comedy in Calgary and also a karaoke master.