Cory Mack has been a part of Canada's comedy scene for more than 34 years. From the farms in Saskatchewan to the bright lights of Calgary's clubs and theatres, she has been delighting fellow canucks from coast to coast, with her relatable comedy. We had the chance to talk to her about her influences, comedy style and upcoming projects.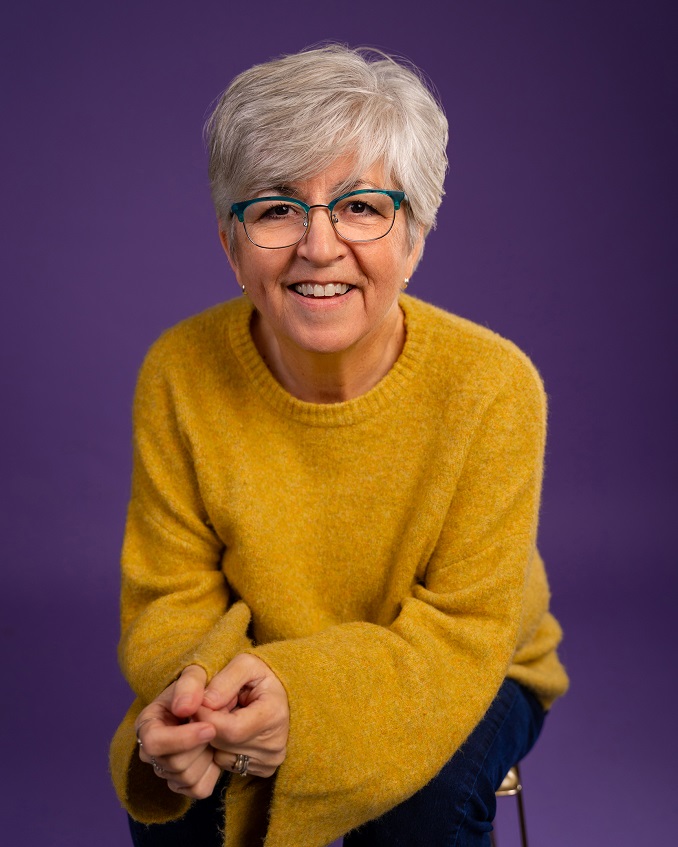 How would you describe your comedy style?
Relatable. Storytelling for adults who like to laugh.
Who are some of your influences?
Colleagues like Brent Butt and Mike MacDonald both created great images and stories everyone could relate to.
Who was your favourite comedian growing up?
I fell in love with a Just for Laughs cassette tape in my late teens – one of the clips was Kevin Meaney – he became a household name in our house in the middle of Saskatchewan – my brothers and I were over the moon when we saw him live.
Who is your favourite comedian now?
Currently, I listen to a lot of Nate Bergatze and an Irish comic named Jarleth Regan and the UK's Sarah Millican.
What is your pre-show ritual?
I have a set list that I go over in my car, and then again and again backstage. Old habit that has never left – except now it's in Notes on my iPhone instead of a piece of foolscap.
What is your favourite place you have performed? Why?
I had a fantastic time with 45 folks for a Christmas corporate party this last December – at a curling rink lounge in Valleyview AB – a flight and a rental to get there. It was such a fun show – We just had a blast together. After having performed 90+ zoom shows over the pandemic it reminded me – and I think all of us there – how much we craved that connection that you only get laughing together in real life. Just magic.
What is your favourite bit you have written and why were you proud of it?
I love my joke about having new merch to sell after shows – that I'm just going to sell underwear – and on the front of the underwear that it's just gonna say "MUSTER POINT" on the front. Emergency. Gather here.
What is your favourite medium for listening or finding new comics/comedians?
Honestly, I see folks posting their reels on Instagram and reels and Tik Tok – and go down the proverbial rabbit hole to find more.
Tell us a joke about your city.
I don't have a joke about Calgary – I moved out here from Saskatchewan just like everyone else because you had some things we didn't have in Saskatchewan – trees, curves in the road – high school graduates.
Do you have anything to promote right now?
I'm thrilled to be hosting the JUNO Comedy Shows on March 10th in Edmonton to showcase the five brilliant JUNO Comedy Album nominees for 2023 – Courtney Gilmore, Jackie Pirico, Jon Dore, Matt Wright and Zabrina Douglas.
Where can we follow you?
Website | Facebook | Instagram
And here's the link to listen to my album Guv'nr of Giv'nr.
PAY IT FORWARD: Who is another local comic/comedian we should know about?
James Roves (she/her)