My name is Eric John. I was born in Saskatchewan, my prairie roots have a deep influence on my musical style and approach to performing. My father was a musician and inspired me at an early age. I got my start playing bass in the church choir and by the time I was ten, I was hooked on music, performing, and the art of storytelling.
Old country music greats like Buck Owens, Waylon Jennings, Willie Nelson, Merle Haggard, Johnny Cash, and Kris Kristofferson were played in our humble family home relentlessly growing up. I'm drawn to modern artists that have the same gifts as these legends and aspire to tell stories and share experiences through music the way they did. Though I played music my whole life, it's not until May of 2021 that I've been able to focus much of my time on this dream I've had since I was 10. If I can inspire one person with my music, I will have reached my goal.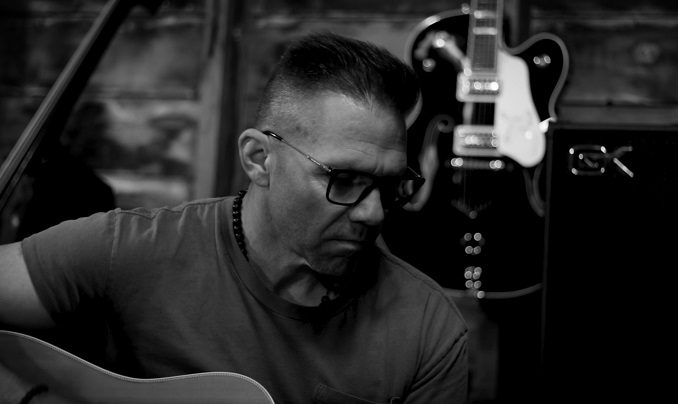 Name:
Eric John
Genre:
Americana, Singer/Songwriter
Founded:
May 2021
# of Albums:
1
Latest Album:
We're All The Same
Latest Single:
Hanging On
Latest Video:
Favourite musician growing up:
The Cure
Favourite musician now:
Ray LaMontagne
Guilty pleasure song:
Planet Earth (Duran Duran)
Live show ritual:
Pint of Guinness before I go on
Favourite local musician:
Colter Wall
EP or LP?
LP
Early bird or night owl?
Early bird
Road or studio?
Road
Any shows or albums coming up?
Album was just released, please download it on all digital platforms!
Where can we follow you?
Website | Instagram | Facebook
***
Rapid Fire Calgary Qs
Favourite local restaurant:
Juree's Thai Place
Favourite street in your city:
4st (Mission), great energy, warm atmosphere
Favourite park in your city:
Fish Creek – was the first park I visited when I moved to Calgary. Beautiful, natural, spiritual
Favourite music venue in your city:
Festival Hall
Favourite music store in your city:
Long & McQuade