Dale Ward is a stand-up comedian, versed in observational comedy who uses analogies to really draw connections for the audience. His act is edgy, relatable, to downright racy! Along with comedy, Dale is also an actor and artist with over 215K followers on Tik Tok.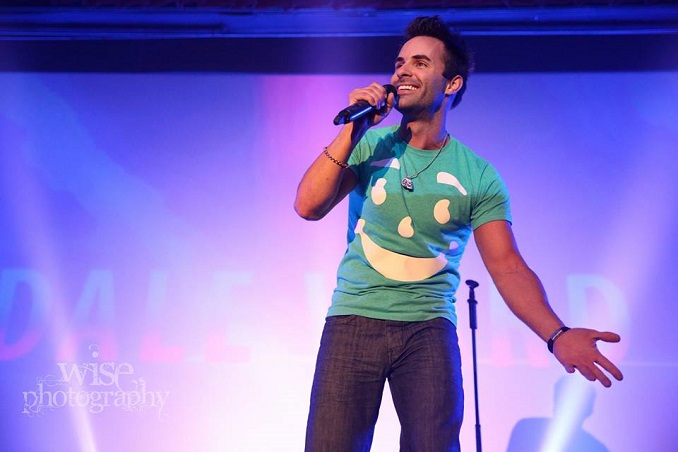 How would you describe your comedy style?
I would describe my comedy style as one-liners, true stories, and odd observations. Whatever I find funny that makes other people laugh… I guess I don't really have a style.
Who are some of your influences?
My influences on my comedy style would be Jim Carrey and Chris Gordon. I love both of those hilarious Canadian comedians so much and they are both incredible to watch!
Who was your favourite comedian growing up?
My favourite comedian when I was a kid was George Carlin and then as a teen, it was Bill Hicks.
Who is your favourite comedian now?
I'm not sure I could pick ONE favourite comedian right now, but probably either Tom Segura, Bill Burr, Maria Bamford, Anthony Jeselnik, John Mulaney etc.
What is your pre-show ritual?
I don't think I have a pre-show ritual anymore, other than getting my setlist ready… but my pre-show ritual used to be pooping.
What is your favourite place you have performed? Why?
I think my favourite place that I've performed at would be the Edmonton EXPO Centre because I opened for Tom Segura in front of 5000 people!
What is your favourite bit you have written and why were you proud of it?
My favourite bit that I've written lately would be my bit comparing men to buses because it's a great metaphor with so many tags and punchlines. Fun fact: it's based on an interaction between myself and my English teacher in High School.
What is your favourite medium for listening or finding new comics/comedians?
My favourite way to find new comics/comedians is to go watch a show and see who is in town… and then also get recommendations from those comics on which specials to watch; usually on Netflix or Amazon Prime.
Tell us a joke about your city.
It's funny to me that Calgary has a Straight Pride celebration every year. But the Calgary Stampede can be very fun. They even have a parade!
Do you have anything to promote right now?
Right now I'd promote my shows where I'm headlining YukYuks Calgary on Halloween weekend (October 28/29) and my weekly $5 Thursday amateur show which I produce and host.
Where can we follow you?
PAY IT FORWARD: Who is another local comic/comedian we should know about?
Other local comics you should know about if you don't already know:
Chris Gordon, Brittany Lyseng, Charles Haycock, Alex Biron, Todd Ness, Bryan Moxon, Steve Taddy, Brian Stollery, Lori Ferguson etc. etc. etc.