Wellspring Calgary offers programs and services that meet the emotional, social and practical needs of people living with cancer, their caregivers and their families.  We had the chance to talk with Nancy Wright, the very first volunteer and still current volunteer at Wellspring. She is also on the Board of Directors, and a regular donor.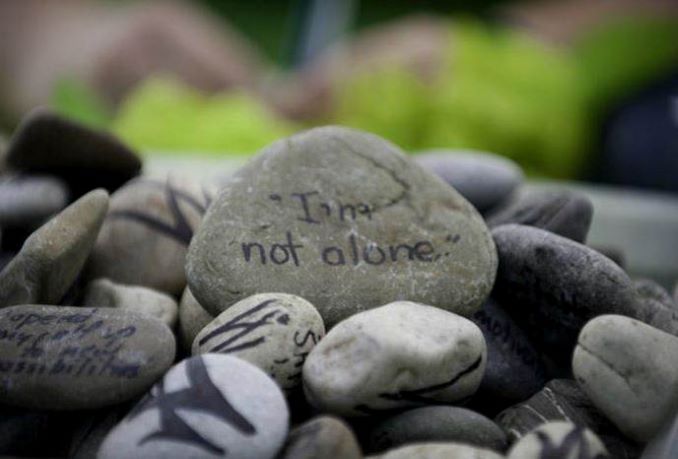 Describe your Organization
Wellspring Calgary is a charitable organization with a vision to ensure no one has to face cancer alone. Founded in 2007, it offers programs and services that meet the emotional, social and practical needs of people living with cancer, their caregivers and their families. Wellspring's programs are all evidence-informed and offered free of charge and without a referral. Wellspring Calgary serves southern Alberta with two centres in Calgary and a full range of programs offered online and by phone. For more information, please visit Wellspringcalgary.ca
What problem does it aim to solve?
One in two Albertans will hear the words 'you have cancer' in their lifetime. Fortunately, those living with cancer in Alberta have access to exceptional medical resources to treat their disease, but where can they turn for help with the mind, body and spirit aspects of a cancer experience?
At Wellspring, we understand that cancer can have a profound effect on the person diagnosed and their loved ones. They need a place to turn when they are feeling fearful, uncertain and alone. They need to be around skilled and caring people who 'get it', and can offer compassion, support, practical information, and tools to cope. Many need help navigating the employment, financial and insurance challenges associated with a cancer diagnosis.
In Calgary and across southern Alberta, Wellspring Calgary is the only organization that devotes itself
exclusively to the unique non-medical needs of people going through cancer. Our programs and support
are vital and profoundly impactful.
When did you start/join it?
I was the very first volunteer for Wellspring Calgary back in 2007. I started before they opened the doors – back then Wellspring didn't have a centre yet but rented space in the Operation Eyesight building in Montgomery. I helped get the space ready so we could begin programs and welcome people living with cancer.
What made you want to get involved?
Right from the time I learned about the Wellspring concept, even before they opened the doors, I knew it was something I could be passionate about and I wanted to be involved. That was over 14 years ago and am still a regular volunteer, an enthusiastic ambassador, a donor, and I hold a seat on the Board of Directors.
What was the situation like when you started?
Wellspring was a four-person organization when I started: Patti Morris (ED), an accountant, an office manager, and a bookkeeper. We started with just a few evidence-informed programs and three members (members are people living with cancer or caregivers, who join
Wellspring for free). Then over time we had 10 members, then 30, then 50 … and as members increased, we added more and more evidence programs and more volunteers.
How has it changed since?
Wellspring today has two centres in Calgary and offers programs online so we can serve all of southern Alberta, and we are accessible to people from pretty much anywhere. We now serve over 2,000 people living with cancer, we offer over free 90 programs, and along with our 18 staff, we have 200 active volunteers. Whereat first the medical community wasn't sure where we fit into the health paradigm, today Wellspring is fully endorsed by the medical community and viewed as an essential partner in the cancer care community.
What more needs to be done?
More awareness and always more donations, since Wellspring is 100% donor-funded. We are also working to establish partnerships and collaborations in the smaller centres throughout southern Alberta to make Wellspring more accessible to anyone and everyone.
How can our readers help?
Tell everyone about Wellspring and make a donation. Everyone knows someone living with cancer. Don't forget we also serve caregivers and family members and everything is free of charge.
Do you have any events coming up?
We have three signature fundraiser events. The Firefighter Stairclimb is typically held in May. Cancervive is a cycling fundraiser held in August. Light it Up is a fun run/walk held in September.
Where can we follow you?
Facebook | Instagram | Twitter | LinkedIn
PAY IT FORWARD: What is an awesome local charity that you love?
Hospice Calgary