As the youth are our future, it is important to provide them the supports necessary to excel. This week we spoke to Jennifer Stacey, Executive Director of the Doorway, about how her organization is providing support to youth looking to get off of the streets.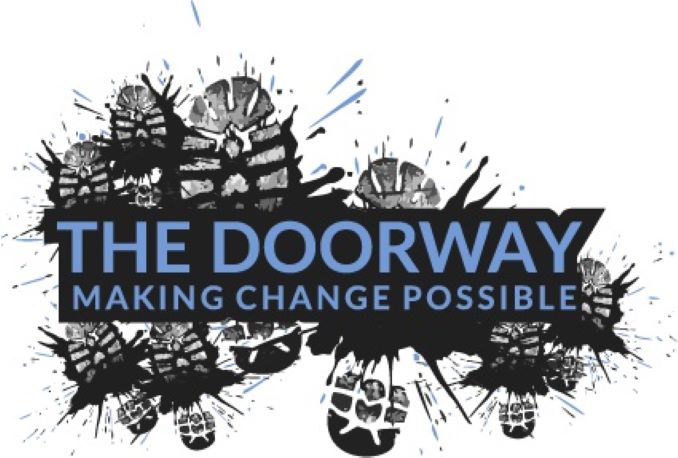 Describe your charity/non-profit in a few sentences.
The Doorway gives young people (17-24 yrs.) hope that they can get off the street and join mainstream society. Change is possible. Young people learn lifelong skills like problem-solving, goal setting and planning. For more than 30 years, our proven process has been consistent and over one thousand young people, at an average success rate of 70%, have reached their goals to get off the street.
What problem does it aim to solve?
The Doorway welcomes all young people (17-24 yrs old) who want to get off the street. We are a community here to listen without judgement. We give young people a safe space where they can tap into their innate wisdom and chart their own path forward. The Doorway is here for young people and commits to them for a two-year period. During that time, they come through our doors, set goals and engage with community members. As young people continue to step through our door, set and track goals and build relationships with community members, amazing changes happen. They become more confident, hopeful and resilient. Most importantly, they start to believe in themselves and in their ability to get off the street and join mainstream community.
When did you start/join it?
I came on board the Doorway team as the Executive Director just recently and am still in my first few weeks with the organization. I started on July 13th, 2020.
What made you want to get involved?
I am honored to have the opportunity to join The Doorway. Throughout my career I have held a passion for supporting youth in our community to reach their goals through self-determination. The Doorway's approach resonated with me as I am a strong believer in the power of possibility, choice and autonomy. It is a privilege to be given the opportunity to lead and work alongside such a dedicated team of individuals where I can contribute to creating sustainable change in the lives of young people in our city.
What was the situation like when you started?
For over 30 years The Doorway's co-founder Marilyn Dyck lead the organization. Marilyn's leadership has been defined by perseverance and grace. Through many conversations I have had with staff and participants over the last couple of weeks, it's evident her belief in people and community has never wavered. She has built a place where we come together in a warm and welcoming environment as community to raise up our most vulnerable young people. It has been a pleasure to come into the organization and learn about the history and impact the Doorway has had on so many young people in our community. I am excited to be part of The Doorway's future where we continue to be committed to supporting young people on their journey from street to mainstream culture.
How has it changed since?
COVID-19 brought significant change to The Doorway in March. Due to the pandemic our space, and our young people's "home away from home" was forced to close to in person supports. Despite this, our community's commitment to them didn't waiver. Our staff worked tirelessly to redesign our service delivery methodology to a distance approach. As a result, we were able to keep our young people thinking, planning, problem solving and in touch with people who care and know them well. During this time, we stayed in contact with over 80% of our young people. Community members donated food, hygiene supplies, and cell phones to be delivered to young people in need ensuring they knew throughout the pandemic people were thinking of them.
On June 22, we re-opened our doors and welcomed our participants back into the space for face-to-face support a couple afternoons a week! While we already knew our space provides a calming environment for young people to the think and connect, offering our process for a few months without our space reiterated for us just how impactful our four walls are to them and our process. Us and our participants are learning and embracing new processes, but we have been extremely joyed to be together in our space again.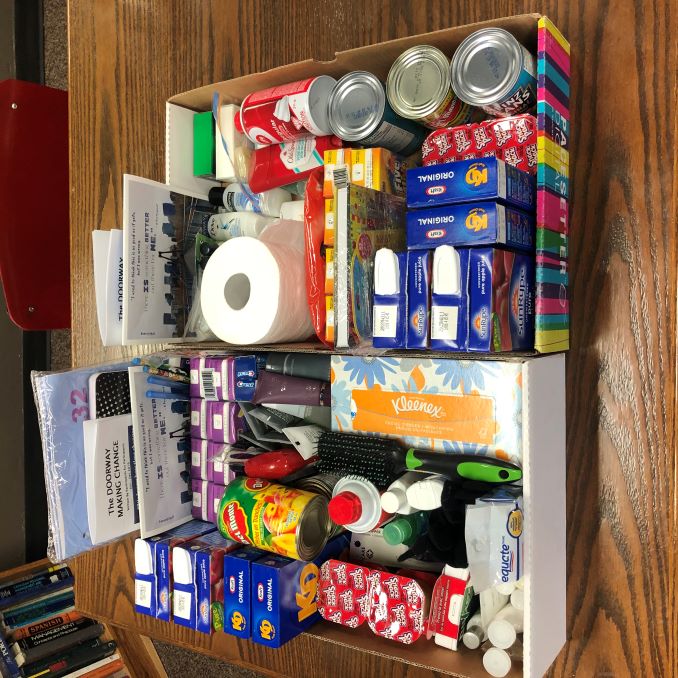 What more needs to be done?
The impact of the pandemic has reached us financially like many other charities and non-profits. While costs are increasing in our new normal, donations are down. Our general health and safety costs have increased exponentially in order to safely provide our space and process to our young people. Additionally, we understand the long-term economic impacts of COVID-19 are predicted to be seen in increased poverty and homelessness. We are committed to being a part of the recovery for these individuals which means preparing for an increase in young people connecting with us. No young person should have given up on their future before the age of 24, change is possible.
How can our readers help?
Readers in the Calgary area are invited to contact friends@thedoorway.ca to inquire about upcoming volunteer opportunities. Readers outside of Calgary can follow us on social media @thedoorway. We share participant quotes and testimonials on a weekly basis to provide everyday people an opportunity to better understand the social issue of young people on the street. Donations can be made here.
Thank you for your attention to young people living on the street – together we can make lasting change in their lives and other youth.
Do you have any events coming up?
As with many other organizations, COVID has impacted our ability to host any planned and/or upcoming events. This included having to cancel our 5th annual Steps off the Street event that was to have happened in April, which is our largest fundraising event each year. We look forward to being able to host events in the future and will share updates through our website and social media platforms.
Where can we follow you?
PAY IT FORWARD: What is an awesome local charity that you love?
Soup Sisters hosts community soup making events that have delivered over 2.5 million servings of nurturing and nourishing soup to emergency shelters and youth at risk. Soup Sisters has been filling our freezer every month since 2009, and community members attending one-time events have become long-term volunteers, supporters and donors.