Suzy Vadori always knew she'd write a book one day, but she didn't sit down to write her first full length novel until she was on maternity leave with her third child. It took her two years to finish that first book, The Fountain, and two more after that to find a publisher and get it out into the world.
She never gave up and hasn't looked back. Since then, The Fountain Series has been a two-time finalist for the Aurora Awards, Canada's premiere science fiction and fantasy award. It also earned a bronze medallion from Readers' Favorite. It was then that Suzy left her job as a Vice President of a Calgary-based products company to focus on all things writing full-time.
"I didn't set out to become a full-time author," Suzy says. "But I love speaking, teaching, and helping other authors coax their writing onto the page, and my writing life took over. The reading and writing communities in Calgary are amazing to be part of and I can't thank them enough for the support they've shown me and my books over the years."
The long-awaited final book in The Fountain Series, Wall of Wishes, launched in June 2020, during the height of the COVID-19 pandemic. "We had to move the whole event online, and somehow recreate the sense of community my readers have come to expect from me," Suzy says. "It was a very different experience, but I was happy to interact with many of my readers over the week-long celebration. They're the whole reason I write."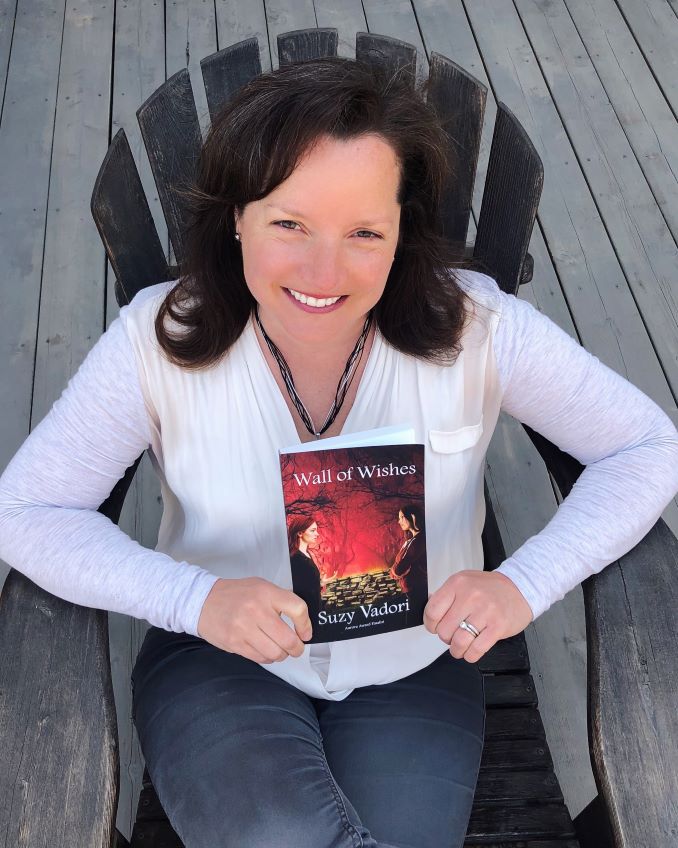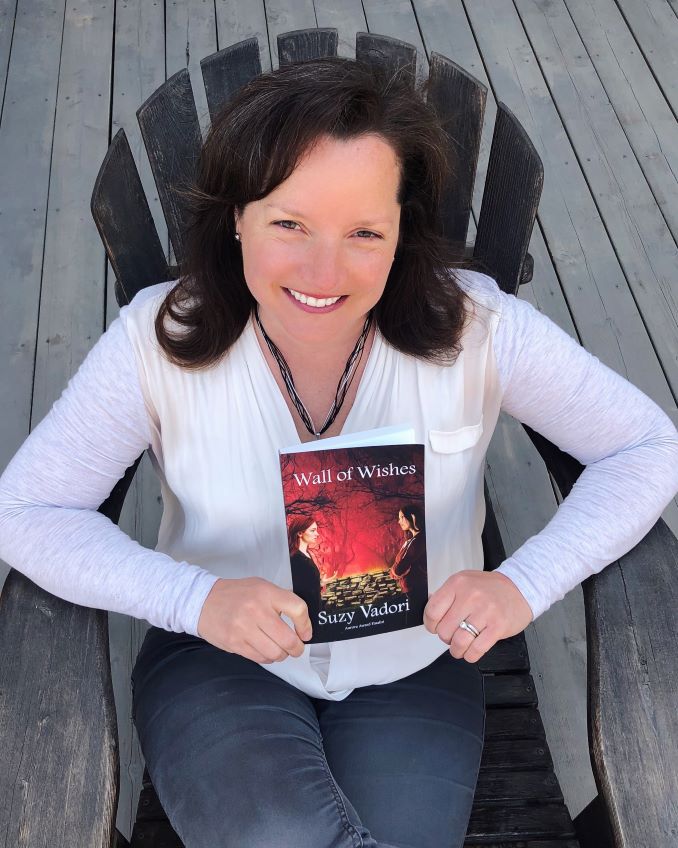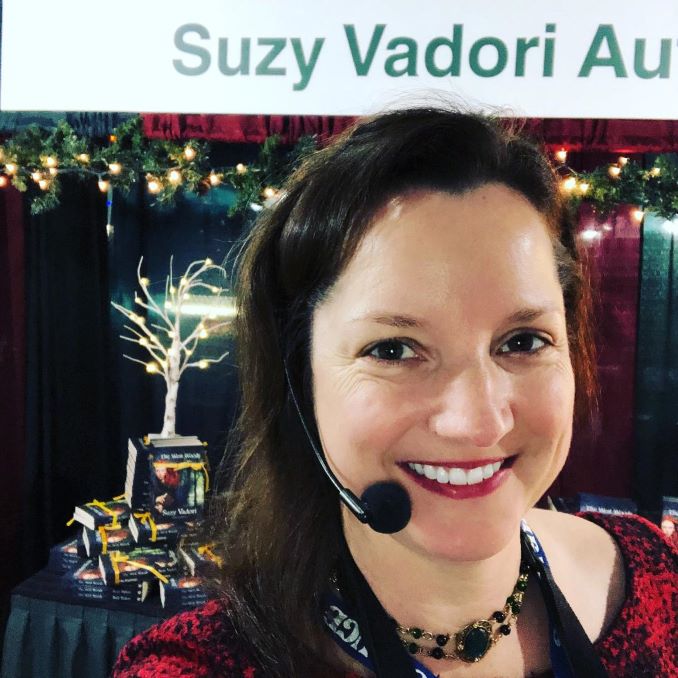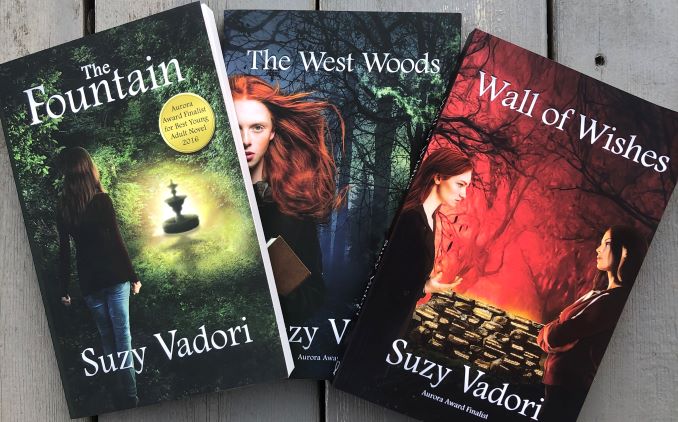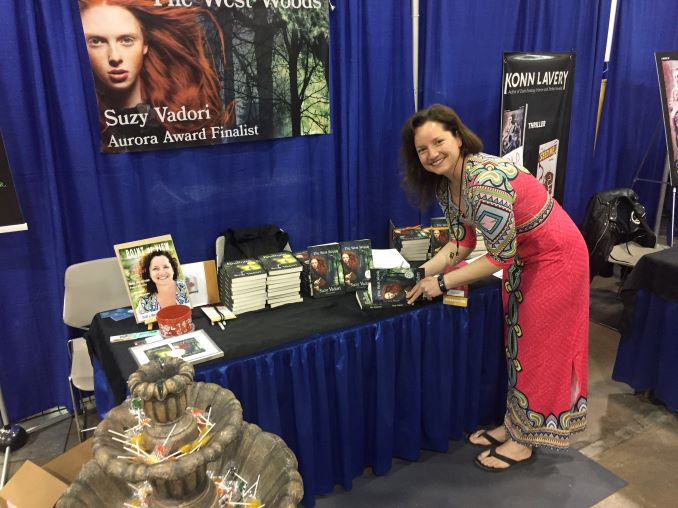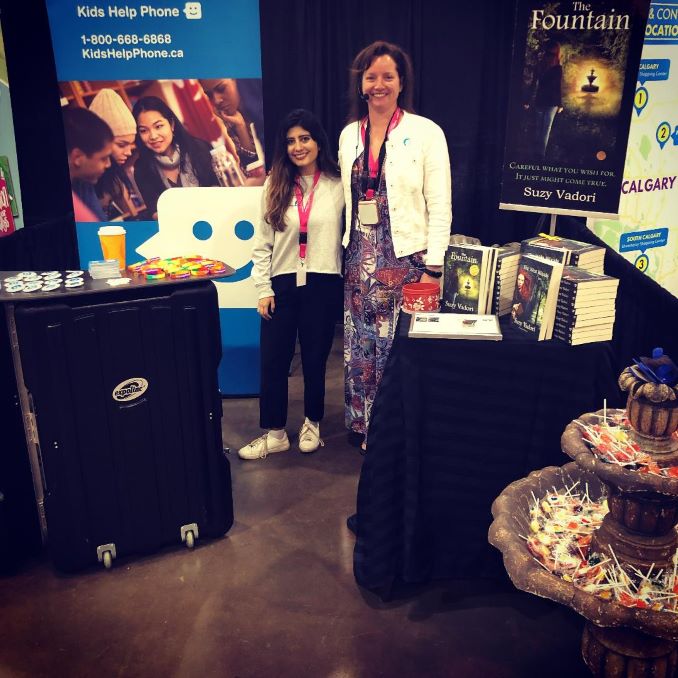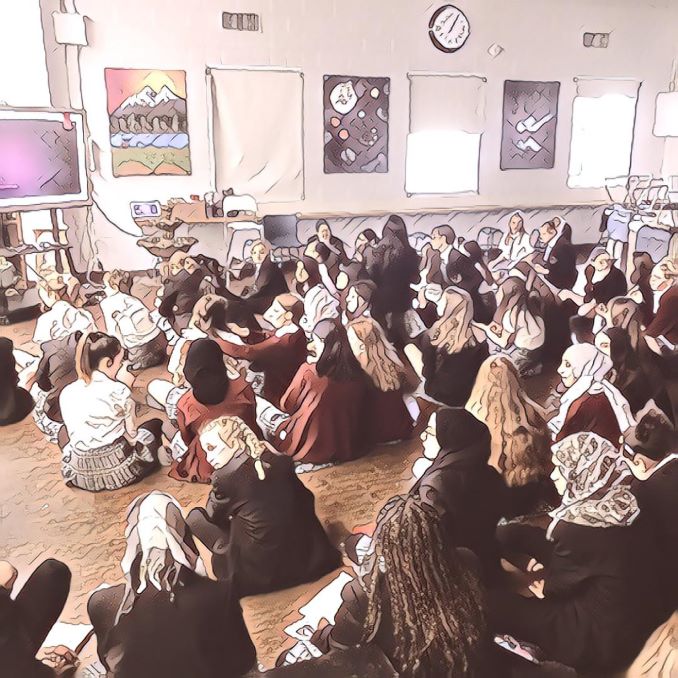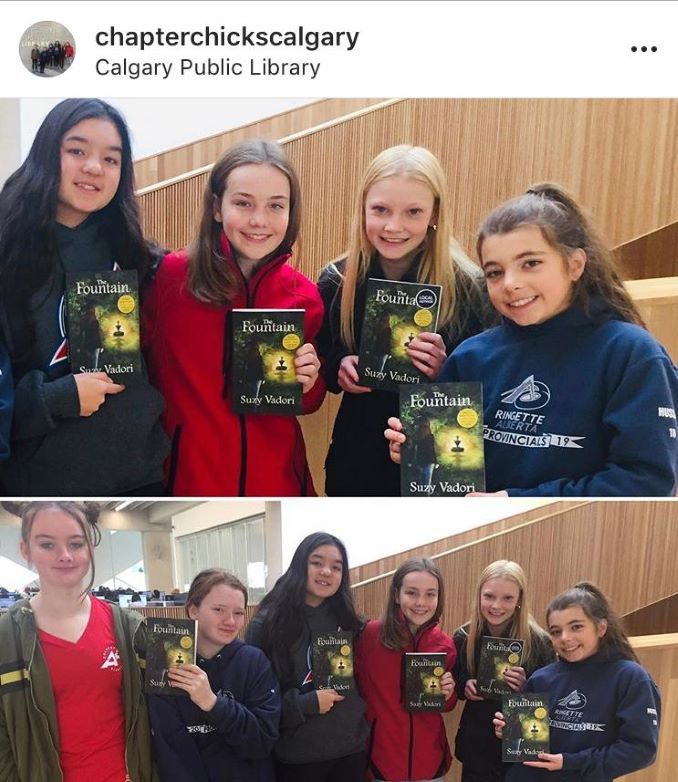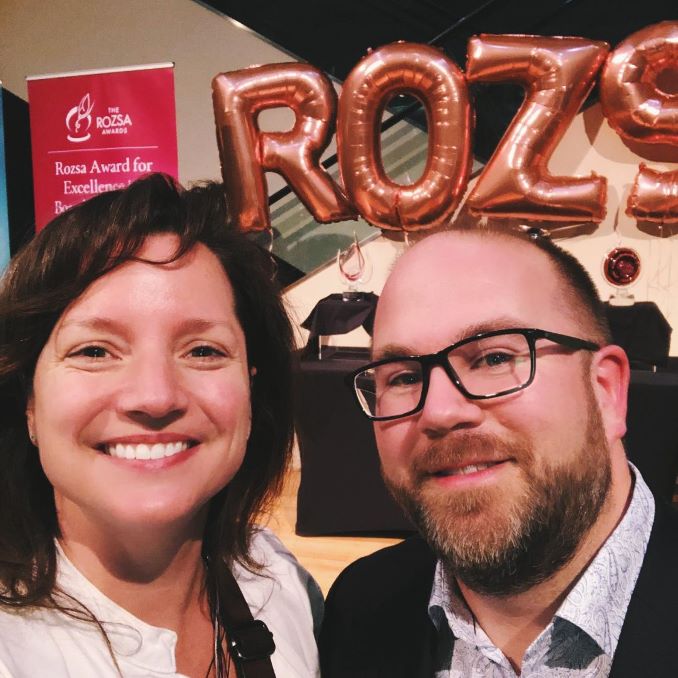 ***
What 'hood are you in?
I live with my wonderful husband and three kids on the Westside of Calgary, in Wentworth, which is an amazing community to raise a family in. We have great schools, sports teams, shopping, and restaurants that are just starting to reopen after being closed for the pandemic. Lots of days, I have no reason to leave the hill, everything we need is close by.
What do you do?
I do all things writing! I'm a Book Coach, a Motivational Speaker, and an Editor in addition to writing. The list of things I do has grown over the years because I love giving back to the writing community. Being a Book Coach means I work with other writers to realize their projects, from the early stages of book development right through to creating their author platforms and any stage in between. Working with first time writers is my specialty. It's an amazing feeling to help another writer succeed and I'm lucky to have such a fulfilling job.
I'm also an involved member of the Calgary's amazing writing community. I'm a Program Manager for When Words Collide, a festival for readers and writers held in Calgary each August. I also teach writing to both youth and adults at Calgary's Alexandra Writers' Centre Society, and tour Alberta schools with the Young Alberta Book Society. All three of these organizations have moved their programs online in 2020, and I was an integral part of this process. When Words Collide and the Young Alberta Book Society both have content that's free to the public during COVID-19, so don't miss it.
What are you currently working on?
I am always writing something new. Right now, I have a new Young Adult Fantasy Series underway, as well as a Contemporary Young Adult Novel set in Nova Scotia, which is where I'm originally from. I hope to have news on these projects to share soon.
I'm continually learning new things about the craft of writing, both for my own books and to best serve my clients. I am in the process of completing my Advanced Book Coaching Certification and growing my Book Coaching practice.
Where can we find your work?
The Fountain Series can be ordered wherever you buy books.
Buy Local at Owl's Nest Books in Calgary or Find your Favorite eBook seller for each of my books here:
The Fountain
The West Woods
Wall of Wishes
To find out more about my Book Coaching, Editing, Public Speaking and School Visits (Yes, I'm doing virtual classroom visits during the pandemic!) please visit my website.