Project Forest is on a mission to rewild Canada. We spoke with Mike Toffan, the brains and the power behind Project Forest, to learn more about what they do.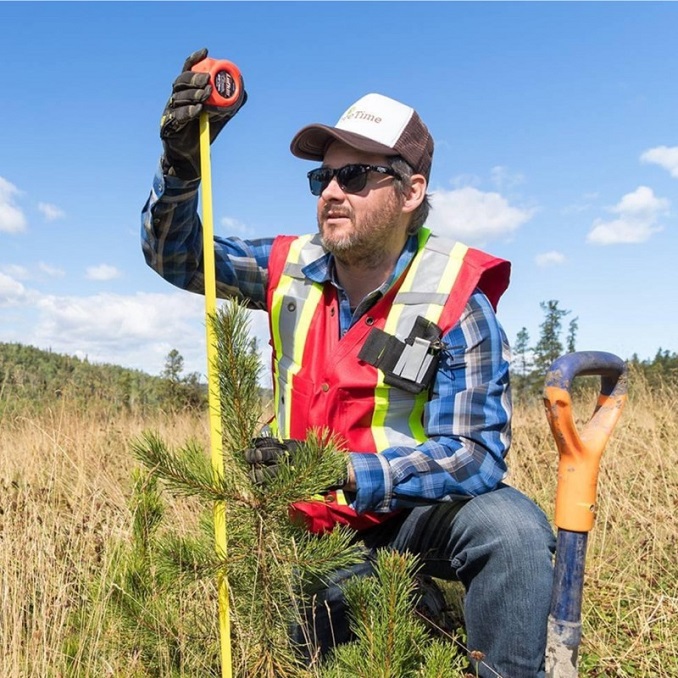 Describe your charity/non-profit/volunteer work in a few sentences.
Project Forest is rewilding Canada, one forest at a time. We are a non-profit organization working in partnership with businesses, conservation groups, municipalities and Indigenous communities to transition non-productive agricultural land into forever forests. We are passionate about creating positive change in our communities by planting species-rich forests that sequester carbon while also cleaning the air and water, providing critical habitat for wildlife and increasing spaces for outdoor recreation.
What problem does it aim to solve?
Project Forest partners with for-profit businesses to solve their Environmental, Social and Corporate Governance (ESG), Corporate Social Responsibility (CSR) and carbon reduction challenges through funding partnerships at our rewilding sites. We work with conservation groups to accelerate the afforestation of the lands they manage and with Indigenous communities to transition stagnant, non-productive agricultural lands back to forest. Project Forest plants species-rich and diverse forests, ensuring that the right tree is planted in the place, for the right reasons. We use our silviculture expertise to assess the site and provide planting prescriptions in line with what had once grown on the land. In addition to tree seedlings, we also plant food-bearing plants in partnership with Indigenous communities, bringing culturally and medicinally significant plants back onto the land.
When did you start/join it?
Project Forest was founded in October 2020.
What made you want to get involved?
The idea for Project Forest came together when we were approached by people who wanted to plant trees—not just to meet their environmental requirements, but to improve their local communities and contribute to reducing their carbon footprint. We saw the potential for rewilding stagnant, non-productive land in communities close to where we live, work and play. We identified that there was a gap in the ability for organizations to support rewilding projects in Canada, and specifically Western Canada. The concept of rewilding allows us to build robust and resilient forests that provide a multitude of benefits instead of two to three-species plantations.
What was the situation like when you started?
The situation when we started Project Forest, is much like the situation we are in now—critical. Climate change poses a massive threat to the natural world and the societies we live in. Habitat loss and degradation are resulting in a decrease in biodiversity. We are reconciling with the dark history of Canada's residential schools. These are complex issues that require a major shift in our thinking and the way we live.
How has it changed since?
Project Forest is rewilding Canada, one forest at a time. We are working to slow climate change by sequestering carbon through planting hundreds of thousands of trees. We are planting species-rich forests, increasing plant, animal and insect biodiversity and working with Indigenous communities to bring culturally and medicinally significant plants back to their lands.
What more needs to be done?
More forests need to be planted! We need more funding partners to commit to planting forests where they live, work and play, and more land partners to work with us to rewild unproductive or stagnant lands back into forever forests.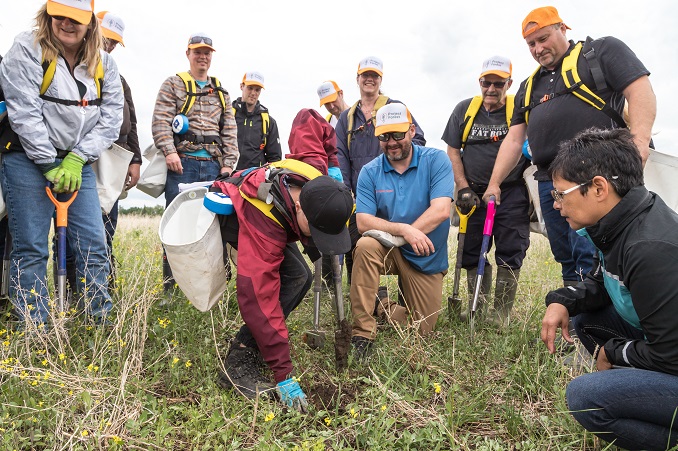 How can our readers help?
Visit our website to learn more about what we do. Be a Project Forest champion and tell your family and friends about what we're doing. Schedule a discovery call to learn more about how your organization can help to build forests around the country.
Do you have any events coming up?
Project Forest Executive Director, Mike Toffan, will be speaking at the CLRA Alberta Chapter AGM & Conference in Edmonton, February 22-24, 2023. Project Forest is sponsoring the BEx Business Execution Summit in Kananaskis March 19-21, 2023.
Where can we follow you?
Website | LinkedIn | Instagram | Facebook | Youtube | Newsletter
PAY IT FORWARD: What is an awesome local charity that you love?