Bowness Arts is a retail shop and café that sells vinyl records, used books, videos, and has a fine art gallery as well as boardgames for patrons to use or buy. We recently spoke with Nicholas Scurfield, Manager, to find out more about them for our latest Homegrown Business feature.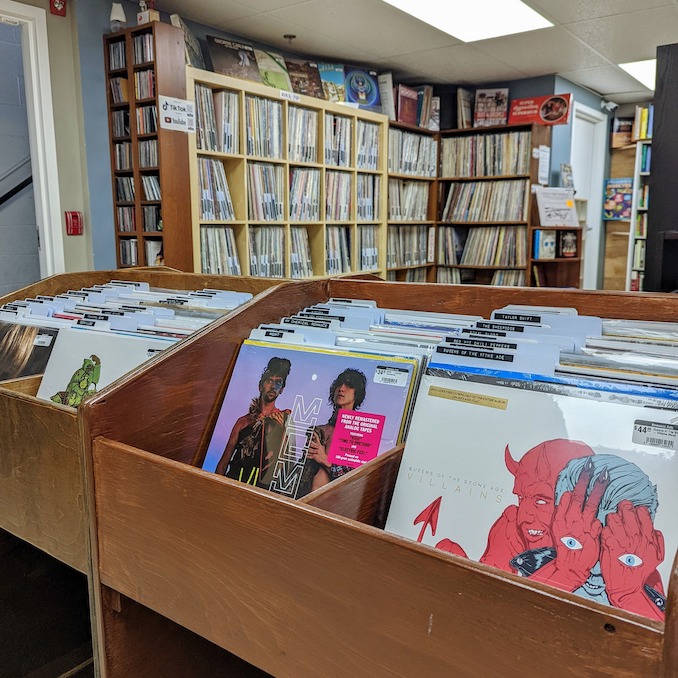 What is your business called and what does it do?
Bowness Arts – Bowness arts is a multi-faceted destination shop that has vinyl records, used books, a fine art gallery, and a boardgame café that sells specialty and bulk candy along with other snacks and drinks.
What made you want to do this work?
I have a strong passion for music, games and art. My whole life I've wanted to run a business that would allow me to be around the things I love.
What problem did you want to solve with the business?
People are looking for a safe and fun place to meet up with their friends. Whether it's just to grab a coffee and appreciate art, or to sit and play games for a few hours, we provide that space.
Who are your clientele/demographics?
Our clientele is quite broad. Games and music have such a wide diversity in their genres that we equally sell to families, seniors, teens, small children, and everyone in between.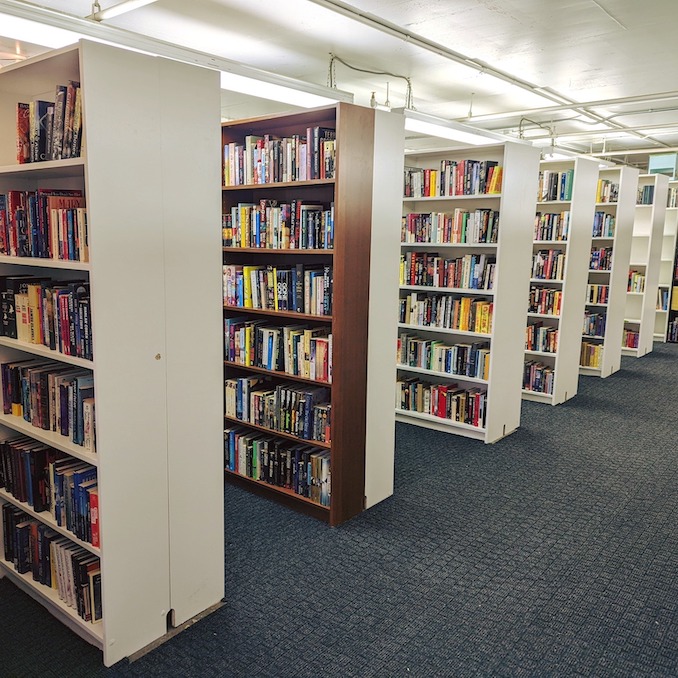 How does your business make money? How does it work?
We are a retail store primarily, but we also rent boardgames by the hour for anyone looking to try them out.
Where in the city can we find your profession?
Books, records, and games can be found almost all over the city, but Bowness Arts is the only store that is central to North West Calgary whereas most other similar businesses are closer to the city centre.
What is the best question a prospective customer could ask a member of your profession when comparing services? Give the answer as well.
A customer might want a specific item such as a new record from an independent artist, or a niche game that they cannot find in other stores. We have multiple distributors and have access to order virtually any items!
What is the best part about what you do? What is the worst part?
Talking with customers is always a treat as we all immediately share a passion for our hobbies. When you're surrounded by that kind of positivity, working feels good. There aren't many aspects that I would consider a negative, aside from chores like mopping the floor at the end of a long day.
Where can we follow you?
PAY IT FORWARD: What is another local business that you love?
Record Stores: Check out Melodiya on 17 ave SW, and Record Land in Inglewood
Game stores: Check out Hexagon Boardgame Cafe in Kensington, and Phoenix Comics on 16th ave NW.