I'm Ayla – an independent lady looking for the puurrrfect furever home! I have quite the fan-base at CHS and am definitely a staff favourite! The staff at CHS say that I'm a sweet girl who adores attention and love. I loooove to snuggle up next to you and if you give me pets, I'll roll over and purr in delight! Now I do have a history of being a little feisty, especially when I am feeling overstimulated. So I am looking for a family with cat experience who will understand how to read my body language (I give great signals) and understand when I need my personal space. I am also not a fan of other feline friends so I would do best in a home where I am the only cat. I am currently hanging out with my foster family, sitting in the window watching the birds and the squirrels.
If you are interested in meeting me, please give the Adoptions team a call at 403-205-4455 – ext 6503 to set up a time to meet me. I can't wait!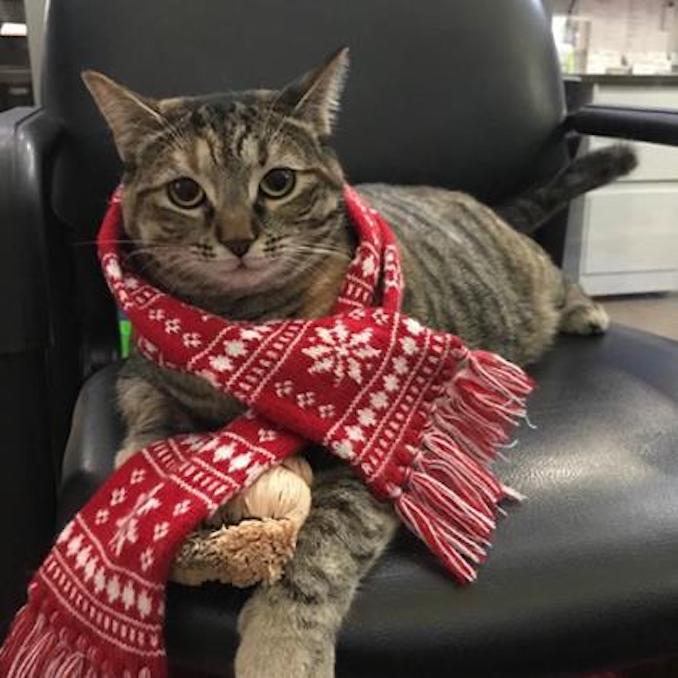 Ayla
Age: 2 years 4 months 2 days
Gender: Female
Size: Small
Colour: Brown/Black
Spayed/Neutered: Yes
In order to ensure a smooth and successful adoption, please remember to check all the basic requirements for adopting before coming into the shelter.
About this column:
Each week we feature animals available for adoption from local shelters in the Calgary area with the hopes that our readers will assist in finding good homes for them. If you, or someone you know, has the resources to take care of one of these animals, please do get in touch with the appropriate shelter via the links provided.