What a true joy it's been working with Lauren Thompson at the Youth Singers of Calgary this last twenty years. I've had the personal privilege of teaching Lauren when she joined us in our Junior High program, watching her grow into a fantastic mentor for our youth, and now working with her as a talented colleague.
Lauren is a passionate artist who values educating youth about the artistic process while delivering a noteworthy final product. Her students leave inspired, educated about the performing arts, and possessing the confidence needed to conquer the world. She has put her personal mark on our program and shaped the life of every singer fortunate enough to work within one of her divisions.
Lauren has held several staff roles within our program: KIDAZZLE, KIDZXPRESS, SHINE, SECOND CHANTS, and our GLEEK OUT summer camps (now known as SHOWBIZ KIDS), as well as guest choreographing for our JUNIOR HI, SENIOR HI, and ACT3 divisions. Lauren has also worked in the greater Calgary community with Storybook Theatre, Theatre Calgary, Lunchbox Theatre, Forte Musical Theatre Guild, and multiple schools, summer programs, and local arts groups.
Lauren holds a degree in Tourism Management and Marketing from the Haskayne School of Business at the University of Calgary. These unique skills make her a valuable asset to whichever project she's chosen to devote her attention to.
Natural talent and a lifetime dedication to the arts have helped make Lauren an irreplaceable member of our team, an invaluable friend, and a thriving contributor to Calgary's Arts community.
– Donald Jones, Principal Choreographer at the Youth Singers of Calgary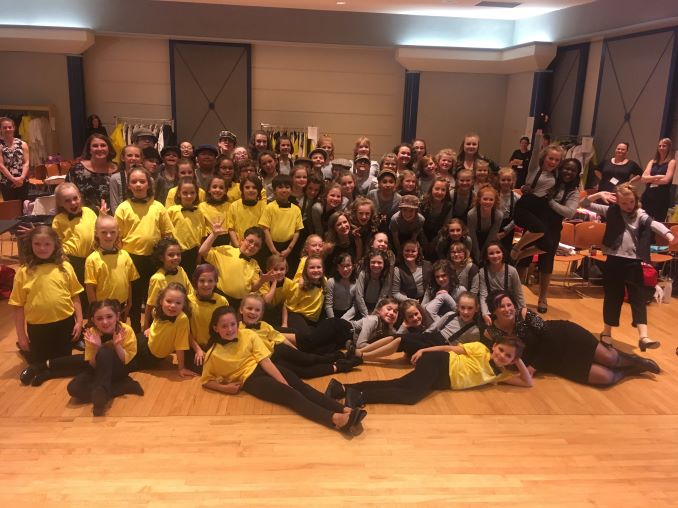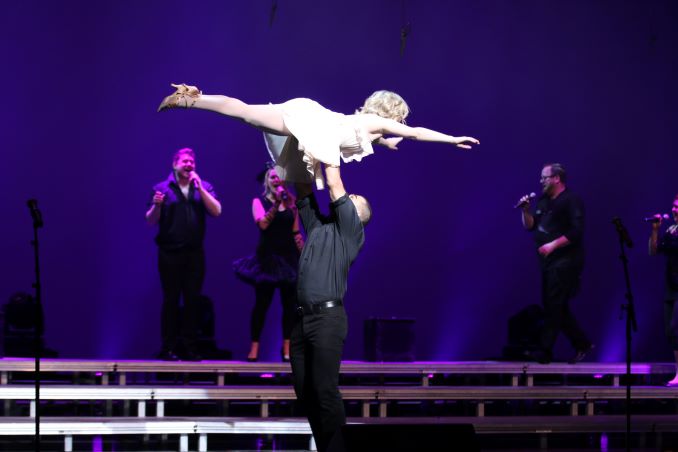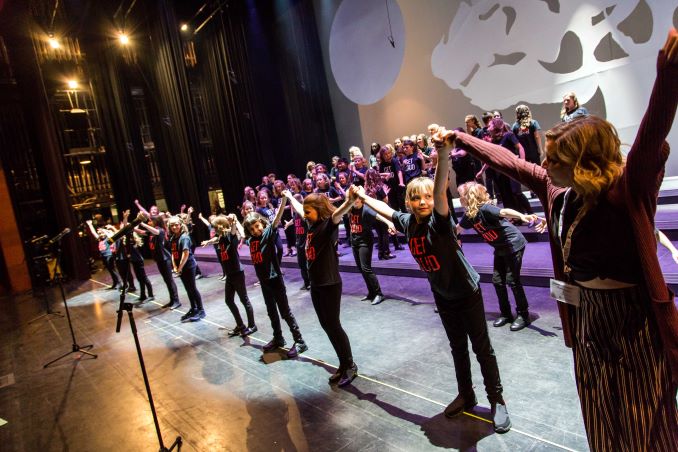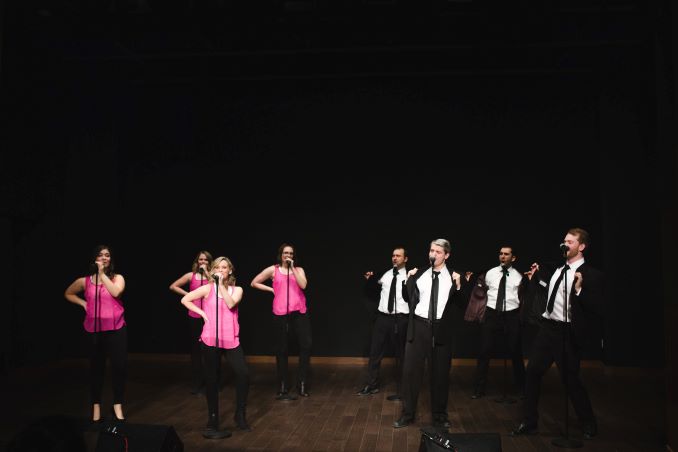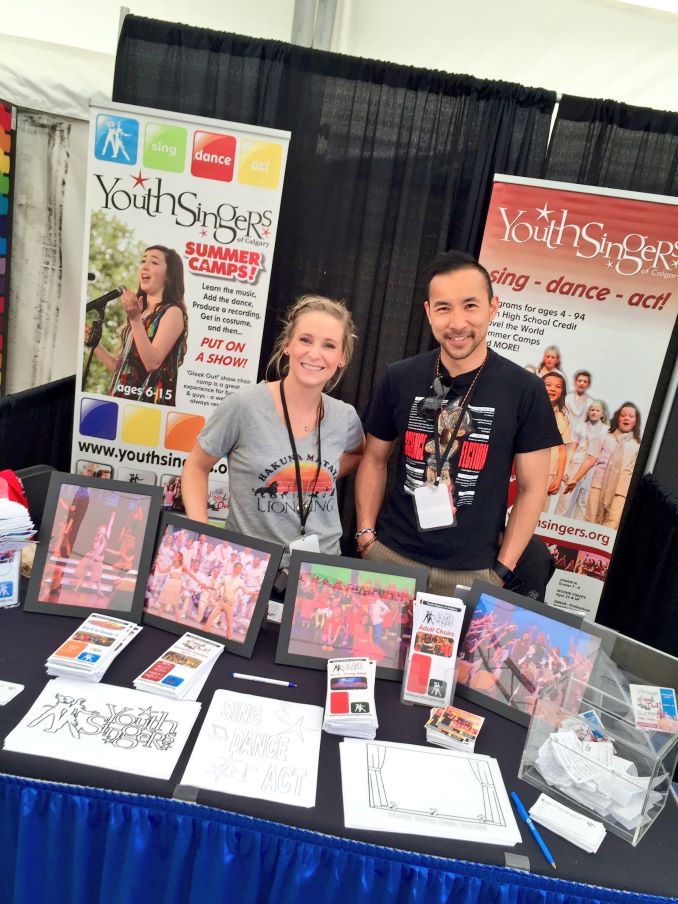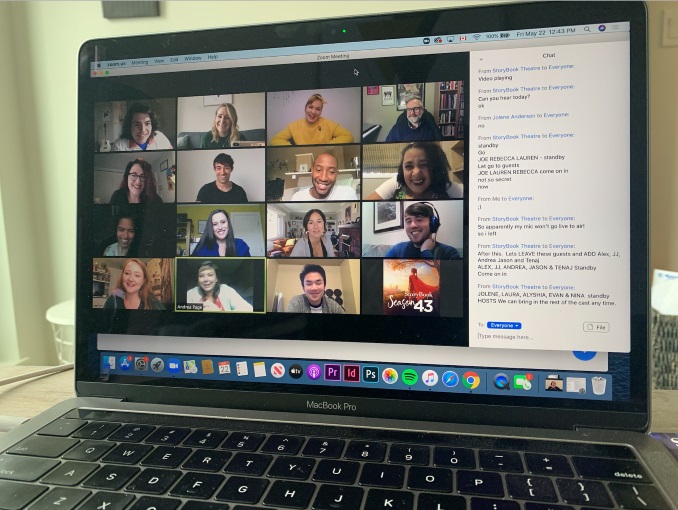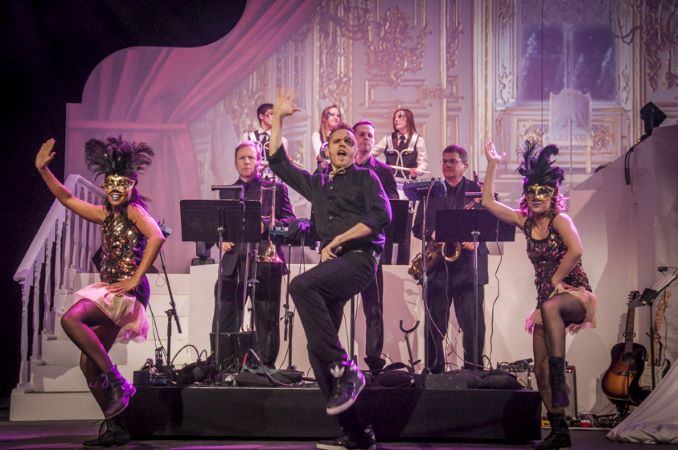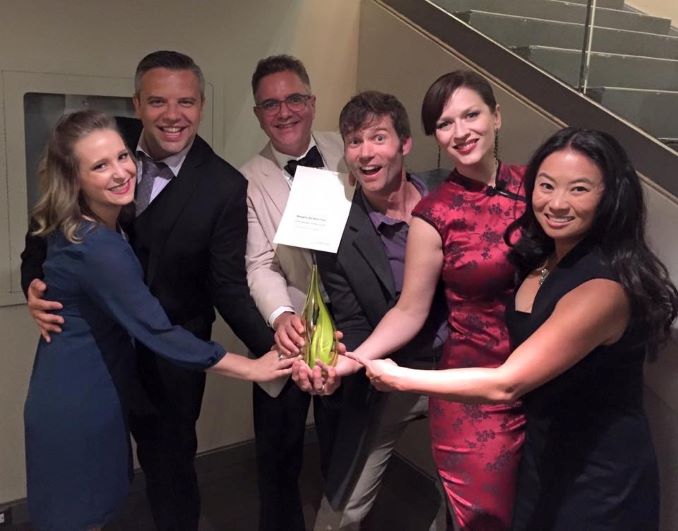 ***
What 'hood are you in?
I live in the Beltline, downtown Calgary and I love it! I've lived downtown for the last 8 years and I just love the vibe it brings to the city. From listening to the cheers and honks after a Flames game, staying awake all night to the sound of Stampede fireworks, people watching on one of the many sunny patios, to enjoying a more calm and relaxed atmosphere with a walk to the Elbow or Bow river – you get the best of both worlds.
I enjoy the spontaneity of meeting friends last minute for a drink, getting in line early (or late) for brunch at some of Calgary's hottest spots, and having easy access to so many different areas like 4th Street, Stephen Avenue, East Village, and 17th Avenue! (The lime scooters have slowly become my main mode of transportation.)
But what I really enjoy is the culture I get to experience. Being able to walk to the theatre in Arts Commons, take a dance class at the brand new Decidedly Jazz Danceworks studio, or visit the Calgary Public Library and the National Music Centre, they're all right in my backyard!
What do you do?
I am the new Marketing Manager and Development Associate at the Youth Singers of Calgary. I became involved with the Youth Singers over 20 years ago at 8 years old and have grown up as a performer, choreographer and now have joined the administrative team. It truly is an organization I hold near and dear to my heart and helped shape who I have become.
I stayed in Calgary to attend University so that I could stay a part of Youth Singers, which made my decision of getting a Marketing Degree at the Haskayne School of Business a pretty easy choice! I've worked in marketing ever since and now I have the opportunity to apply my education to a program I am truly passionate about!
Youth Singers also developed my love for teaching and choreography when I joined the artistic staff in January 2008. I took that passion into the community and began teaching and choreographing for school programs, summer camps and Calgary theatre companies including Storybook Theatre, Lunchbox Theatre and Theatre Calgary. Every day I get to be creative, whether that's brainstorming a new marketing campaign or choreographing my next piece and I can't imagine anything better! Now I just need to find the time to put myself back on the stage!
What are you currently working on?
Right now we are days away from kickstarting the 2020/21 season at Youth Singers and I'm so proud of the innovative work our team and organization has done to launch this program during these times. My passion for the performing arts and developing youth through the arts comes directly from my experience at Youth Singers, and now being a part of the plans to adjust our program so that Calgarians can continue to have that opportunity is my complete focus. I cannot imagine a world without this program, and so my thoughts day in and day out are how do we keep going!
As a marketer, it is really stretching my thinking on how to communicate a re-imagined program and inspire our messaging to our families and broader community. We've been hard at work creating a video demonstrating exactly what our year is going to look like for our families! It was really fun getting to develop a video storyboard, assist in filming, and get to dance in it! And is now up all over Facebook, Instagram and Youtube – check it out! (I think soon I can add video production to my resume!)
As a choreographer, I am trying to retrain my brain to create for the screen instead of for the stage. And let me tell you – it is no easy feat! Although I am enjoying the process and cannot wait to share the work we've created. Who knew a new skill that would be semi-required as a choreographer is video storyboarder! I'm so grateful for getting the chance to continue singing and dancing, even if it isn't how we have always done it, and I'm hoping that as we all continue to pivot and adjust, I'll be able to connect back again with my Calgary Arts community as a whole and create some beautiful work together.
As a performer it has been a while since I've been on stage. I performed with Youth Singers in the semi-professional ensemble SHINE for 10 years up until 2017. I've been fortunate to have performed in a few musical theatre productions in the past few years, and back in March 2020 we were days away from opening "Cabaret" before we were shut down. We are hoping we'll be able to bring that show back to life as soon as we can and you'll catch me dancing in the Kit Kat Klub!
Where can we find your work?
The Youth Singers 2020/21 Season is going to be such a great year, and our re-imagined program is like none-other! Registration is now open and trust me, you'll want to be a part of it! Most of my work as an artist and choreographer has been on the stage, and Youth Singers has a great YouTube channel with a ton of videos of not only my work as a choreographer, but as a young performer! Some of my personal favorite choreographed pieces include; "Sing", "Step One" and "Spirit of Adventure". And an honourable mention to "I've Had The Time of My Life" where I lived out my Jennfier Grey and Patrick Swayze dreams!