The Jewish Family Service Calgary is an accredited social service agency that aims to strengthen and enrich lives by providing support to all members of the community. With over seventeen programs, the goal is to be as accessible as possible to those in need, and to all people of various faiths and cultures. They are volunteer-and-donation run with a rich history that began in 1960. We spoke with Samantha Norberg, a Registered Social Worker who works in the Caregiver Support program, to find out more about what her program does.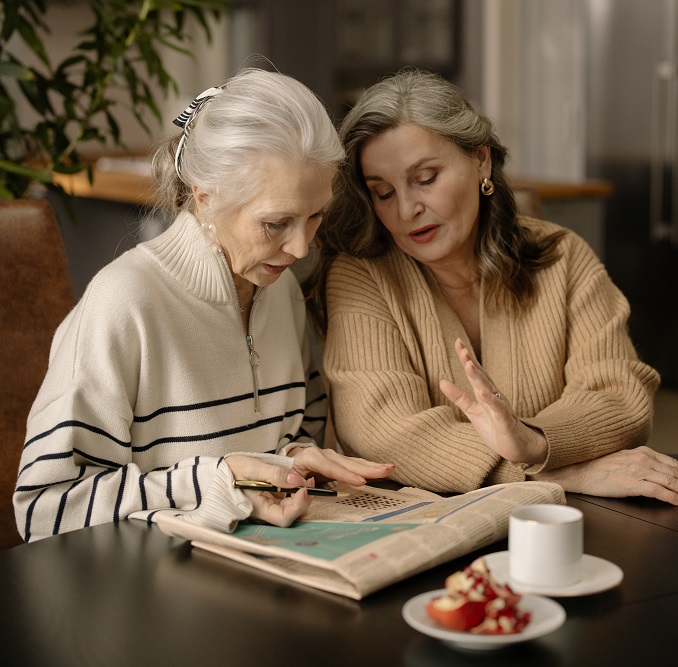 Describe your charity/non-profit/volunteer work in a few sentences.
At JFSC we welcome people of all ages, faiths and cultures. We are a non-profit, accredited social service agency providing inclusive and accessible programs and social services to individuals and families across their lifespans. Our services include case management, education, advocacy, counselling, group work, home support, and access to basic needs. We visit clients in their homes, in the community or in our offices, and our aim is to empower our clients, reduce isolation, and improve mental health. We are committed to responding to emerging social issues impacting the well-being of Calgarians. Our programs and services are offered at no cost (except our Private Home Support services) and include:
· Basic needs support
· Supporting seniors and older adults – improving quality of life through assistance navigating community resources, home support and connecting people to their communities.
· Enriching families – wrap-around services to strengthen individuals and families and build community connections.
· Memory Care Program – support and in-person engagement for individuals experiencing memory loss, and their caregivers.
· Caregiver Support Program –support groups, resources, and individual counselling for caregivers.
· Seniors Mental Health and Addictions Response Team – coordinating care and working with community support for seniors with mental health and addiction issues.
· Mental Health Support Line – short-term telephone therapy for individuals struggling with their mental health.
· Aging in the Community Supports – supporting seniors leaving the hospital, and building connections for healthy aging in the community.
· Private Home Support Services – home support services on a fee-for-service basis for individuals requiring additional help in the home.
· Friendly Visitor Program – volunteers and seniors are paired for weekly visits, providing connection and reducing isolation.
· Volunteering – multiple opportunities for volunteers of all ages to give back to the community and make a difference in the lives of others.
What problem does it aim to solve?
The Memory Care Program aims to engage individuals living with dementia in leisure activities while also providing the opportunity for caregiver respite and access to specialized social work support.
We train volunteers to provide one-on-one companionship and leisure activity support in the comfort of our client's homes. With our population rapidly ageing, dementia is increasingly becoming a public health priority. Dementia is a group of progressive and irreversible conditions that alter memory, behaviour, communication, and cognitive, physical, and social facets of daily functioning.
Individuals living with dementia need engagement and connection, and we find that leisure activities personalized to individual abilities and interests can create positive outcomes including reduced social isolation and neuropsychiatric symptoms of dementia.
When did you start/join it?
I joined JFSC in 2020, shortly after the Memory Care Program launched.
What made you want to get involved?
My family's experience with dementia ignited my passion for dementia care and supporting families impacted by dementia. I chose to study psychology, neuroscience, and gerontological social work, and am a strong supporter of an interdisciplinary approach to support individuals impacted by dementia.
The opportunity to lead the Memory Care Program was exciting – an opportunity to provide professional support while encouraging fun and meaningful engagement. Engaging volunteers resonated with me, knowing that this would not only help our clients but would also personally help volunteers and they could apply their new skills to their own families and communities.
As I started developing the Memory Care program, JFSC supported me in my vision and educational expertise, to deliver and expand unique and comprehensive support for those impacted by dementia.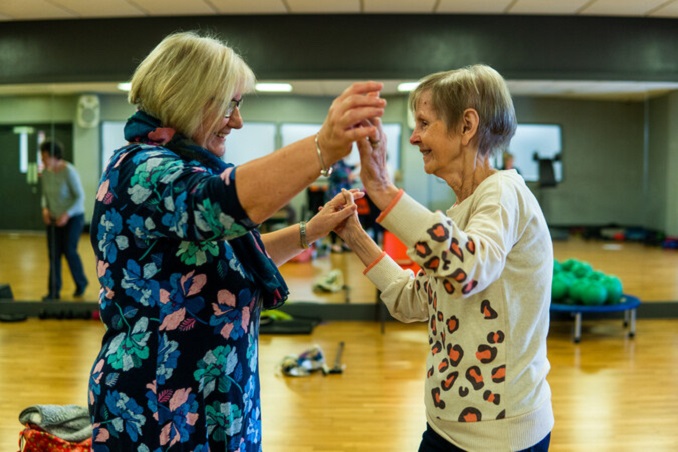 What was the situation like when you started?
The Memory Care Program had launched a few short months before I joined JFSC, mid-pandemic. As one of the few in-home supports for persons living with dementia still operating, the need was significant, and the community was inspired to lend their support. With the generous support of the Alzheimer Society Calgary, we were able to offer our volunteers dementia care training and a variety of in-home leisure activity ideas.
How has it changed since?
Pandemic or not, the demand for support through our Memory Care Program is significant. Through collaborations like the Scholars Academy and Days of Service at the University of Calgary, we have expanded to include more evidence-informed activities and we shared our program nationally at the Canadian Association on Gerontology's Annual Scientific and Educational Meeting.
In the early days, while working with our clients, we saw that caregivers were stressed and burning out. This resulted in the creation of our Caregiver Support Program, providing free social work support to families and friends caregiving for seniors.
Through grants and donations, we now provide robotic therapy pets to persons living with dementia.
What more needs to be done?
To continue to meet the increasing need of persons living with dementia in their homes, we have a significant need for volunteers. Post-pandemic recovery has resulted in many of our volunteers going back to work and university, and the wait for service has increased as we seek volunteers to meet the need.
Our valued volunteers extend our impact – together with the participation and collaboration of our Calgary community, we achieve the best results.
How can our readers help?
If you have an existing passion for dementia care or are interested in learning, we can use your support as a Memory Care Volunteer. The commitment is twice a month, up to 3 hours per visit (weekday daytime hours) to explore leisure activities such as painting, checkers, storytelling, or walking with a person living with dementia.
We provide dementia care training, personalized activity toolkits, and ongoing support. If you are not able to support us as a volunteer but you know someone who can, please share our information with them.
Do you have any events coming up?
Friday, Sept 15th begin the month 50+ Activity Centre for seniors.
Ogden 50+ Activity Centre (SE) – second Friday each month 10:30-11:30 am
Friday, September 15 th, 2023
Friday, October 13 th, 2023
Friday, November 10 th, 2023
Friday, December 8 th, 2023
Parkdale Nifty Fifties (NW) – third Tuesday each month 10:30-11:30 am
Tuesday, September 19 th, 2023
Tuesday, October 17 th, 2023
Tuesday, November 21 st, 2023
Tuesday, December 19 th, 2023
Calgary JCC (SW) – last Thursday each month 1:00-2:00 pm
Thursday, September 28 th, 2023
Thursday, October 26 th, 2023
Thursday, November 30 th, 2023
Thursday, December 28 th, 2023
Pre-registration is required. To register, call our intake line at 403.287.3510.
Also, you can check our website regularly for more information on our programs and services, and free workshops and sessions.
Where can we follow you?
Website | Instagram | Facebook | LinkedIn
PAY IT FORWARD: What is an awesome local charity that you love?
Seniors Secret Service provides isolated seniors with amazingly thoughtful gifts to celebrate birthdays and Christmas.