The Alberta Bulldog Rescue Society is a registered volunteer-run charity dedicated to rescuing, rehabilitating and rehoming French and English Bulldogs in need. We spoke with their Director and President Kalie Reimer to find out more about what they do.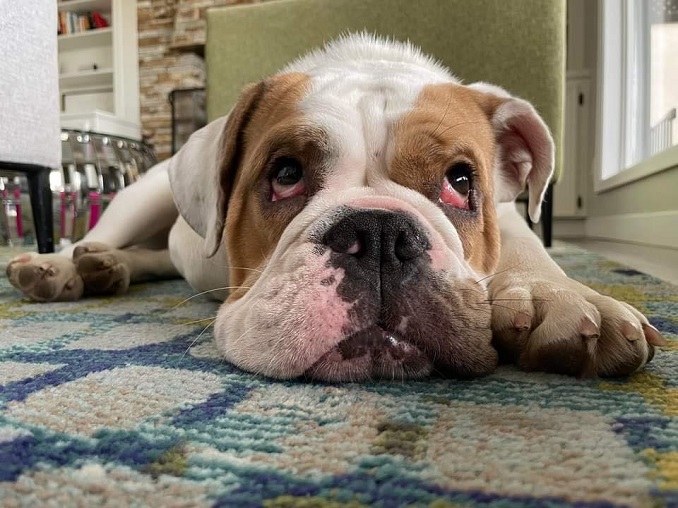 Describe your charity/non-profit/volunteer work in a few sentences.
The Alberta Bulldog Rescue Society ("ABR" or the "Society") is a registered charity dedicated to rescuing, rehabilitating and rehoming French and English Bulldogs in need. Our charity is completely volunteer-run and primarily funded through public donations and grants.
What problem does it aim to solve?
Our mission is to rescue, rehabilitate and rehome French and English Bulldogs in need. We aim to pair each dog with its perfect forever family.
When did you start/join it?
Alberta Bulldog RescueABR was conceptualized in 2009 by a group of women who were working to help a family rehome their sick bulldog. I became involved with the group, as a foster, a couple of months after they started helping these dogs. We have seen many changes over the years and with each change came improvements to our procedures, including incorporating as a society and obtaining charitable status. I am proud to say that the majority of our current team members have been involved for at least five years.
What made you want to get involved?
At the time I joined ABR, I had a rough-and-tumble English Bulldog named Maggie. She was living a wonderful life and we wanted to provide that to other bulldogs. I was excited to play a role in helping these bullies find their "happily ever after".
What was the situation like when you started?
Prior to starting ABR, we saw a number of Bulldogs sitting in shelters or being listed on Kijiji more than once. They clearly needed medical care, but it was beyond what a typical shelter or owner would provide. We knew these dogs were being adopted out to community members with good intentions, but the adopters may not have been aware of the costs associated with owning a high-maintenance breed, like bulldogs. There were people in our community with nowhere to turn when they could not care for their ailing bulldogs.
How has it changed since?
Alberta Bulldog Rescue takes pride in providing exceptional care to our charges. We fundraise in order to provide medical care and training where needed. Each dog we release back into our communities must be cleared medically, by a vet, before we will adopt them out. We believe in full transparency when it comes to our dogs. Every adopter is made aware of their new dog's medical and behavioural history prior to even meeting the dog. This, in conjunction with carefully screening our adoption applicants, means we are unlikely to have a dog returned for being a "bad fit".
What more needs to be done?
We need support and tougher accountability laws in Alberta. We are seeing an increase in breeders and shelters not being held responsible for providing sub-par care to their animals.
How can our readers help?
Foster or donate! Many rescues are currently at capacity with the same number of resources as before. Adopt, foster, donate, spread the word by sharing social media posts, or get involved with running the rescue day to day. We are always looking for fundraising ideas.
Where can we follow you?
Website | Facebook | Instagram
PAY IT FORWARD: What is an awesome local charity that you love?
Adoption Options! They are Alberta's leading private adoption agency. They changed my life and brought my family together. Sheryl Proulx is their director.