Hopethiopia's mission is to build a bridge of hope for the underprivileged in East Africa, especially the widowed and orphans in Ethiopia and Rwanda. Founded in Calgary, this not-for-profit organization is focused on rehabilitating the environment and empowering those who are most vulnerable in these areas. More specifically, they focus on the community and creating healthy homes for orphans and the homeless; agriculture and reforestation, providing medical care, and finally facilitating education and employment to help the most marginalized peoples and communities. We spoke with Dr. Ralph Dubienski, Co-founder and International director of Hopethiopia, to learn more about them.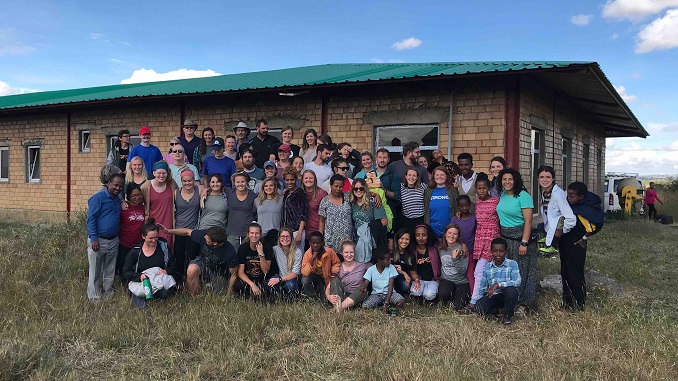 Describe your charity/non-profit in a few sentences.
Hopethiopia has a passion to take care of the most disadvantaged individuals in society in Ethiopia and Rwanda. We invest in child and young adult orphans giving them the opportunity to reach their unlimited potential. We also work on health care, education, agriculture, reforestation and environmental, trades training, and water projects.
What problem does it aim to solve?
We aim to break the poverty cycle by providing hope and encouragement thus allowing people to become self-sufficient and not have to live lives of dependency. We also strive to restore a healthy environment that will assist in healthy lands and provide food security for the people.
When did you start/join it?
We first travelled to Ethiopia in 2008, and 2009 to Rwanda.
What made you want to get involved?
A group of us has had a passion to help others around the world for a long time and one of our co-founders is Ethiopia, which gave us a great vision and opportunity to help those in need in East Africa.
What was the situation like when you started?
The situation was very desperate. The average income in Ethiopia was $200 USD per year. There were 4.5 million orphaned children, and the lands were extremely deforested with only 3% of the forests remaining.
How has it changed since?
Massive changes have happened during that time. In just Hopethiopia alone we have been able to do many thousands of health dental and veterinary procedures. We have provided many millions of litres of free drinking water to the communities and planted millions of trees and grasses with forests now growing where the lands were previously totally deforested. Our children in our Children's village are top academic performers in their schools and we have sponsored many orphaned students to become doctors, engineers, and social workers etc., Our agricultural projects are transforming the ways that sustainable agriculture can be done. So many more details can be found on our websites and social media.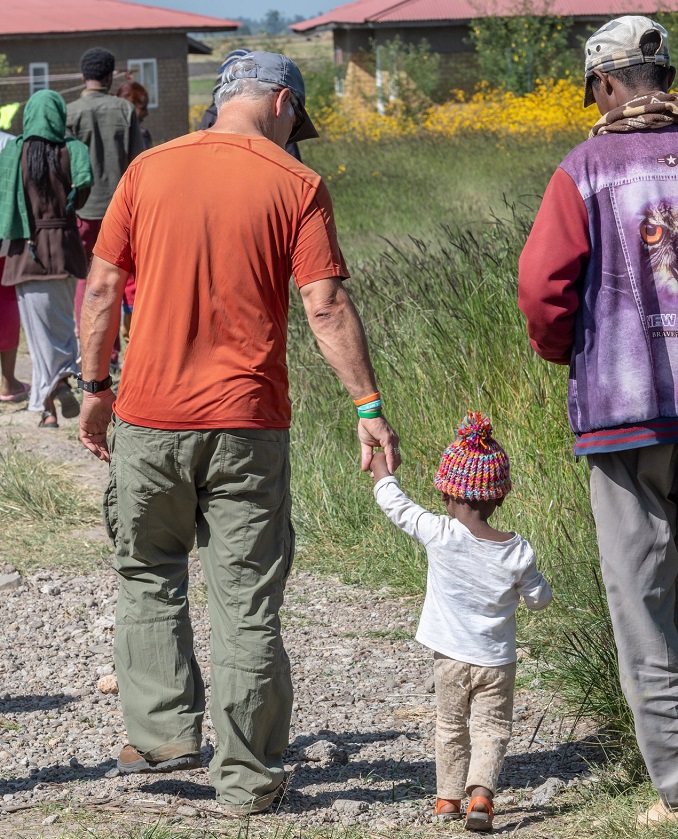 What more needs to be done?
Hopethiopia has only touched the surface of the practical concerns in the countries. There is so much more that can be done for the orphaned and abandoned populations. We are about to start up a project in Addis Ababa, helping out the victims of Leprosy. We will be providing them with health care, dental, and eye surgeries, as well as providing urban garden opportunities connected to one of the biggest garbage dumps in Africa.
How can our readers help?
There are quite a few ways that people can help: 1. Join us on one of our many volunteer trips – we conduct many trips each year. If they have any interest or skill that might be of use then they will be of great help. 2. Sponsor an orphaned child or trainee and a life will be changed. Join us at one of our events or become a local organizer. Every year we hold the Hopethiopia Run of Hope – a worldwide run that occurs around the same date, we hold golf tournaments and many other events that can be found online at our website.
Do you have any events coming up?
The worldwide Run of Hope with takes place in the month of December.
Where can we follow you?
Check us out online at our websites Hopethiopia and Hopethiopia Rwanda. Also, you can find us on Facebook, Twitter, and Instagram.
PAY IT FORWARD: What is an awesome local charity/non-profit that you love?
Another great organization that works in Sierra Leone is "Freedom Tree".