Charitable Choices are seen throughout the city of Calgary. Community members step up and take on the roles of providing relief and assistance to those in need. Our latest featured organization is Humanity in Practice, a local group that finds fun and simple ways for anyone to help out locally, regardless of age or circumstance.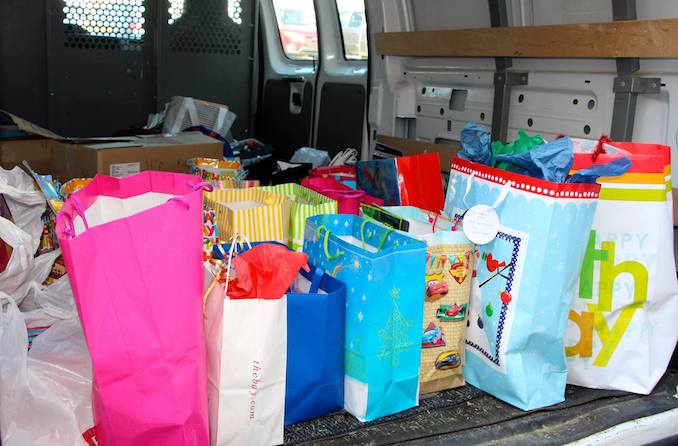 Describe your charity/non-profit in a few sentences.
Humanity In Practice (hip) is about promoting purposeful acts of kindness. We work with local agencies to create fun and simple ways for anyone to help, regardless of age or circumstance.
What problem does it aim to solve?
We aim to reduce the barriers that traditional volunteer roles present.
When did you start/join it?
We started in 2005.
What made you want to get involved?
Janica founded this idea after working in the not for profit world and wanting to create ways for her young children to be able to help from their home.
What was the situation like when you started?
There were very few opportunities for young children to volunteer on their own due to the risk factors. Also, most volunteer opportunities occurred at the organization's site and required a commitment of when and how often one would volunteer leaving little or no flexibility for the volunteer to choose how they wished to help.
How has it changed since?
Organizations are recognizing the changing dynamics of volunteerism and creating roles to support their work that honours the availability and position of volunteers. More individuals, including children are taking it upon themselves to create their own way to help others.
What more needs to be done?
We, as a sector, need to create more episodic ways for all persons to be able to support an organization's work in a manner that contributes to the needs of the organization and the desires of the volunteer.
How can our readers help?
They can volunteer to do our projects or host a party to collect an item of need on our behalf or follow us on social media. We love to hear how others are making a difference in simple and fun ways.
Do you have any events coming up?
YES! Our annual fundraiser, be hippy is on October 24th. We also have an event in the spring (hip chicks do wine) that celebrates our volunteers and showcases how you can help while throwing a get together of your own!
Where can we follow Humanity in Practice?
Website | Facebook | Twitter | Instagram