The Epilepsy Association of Calgary is a volunteer-run charitable social service agency that aids in supporting members of the community as far as southern Alberta who struggle with or are directly affected by epilepsy. Examples of care the organization provides are support groups, programs, and advocacy in order to provide its members with better quality of life. We sat down with Ciara Macdonald, their Community Engagement Assistant, in order to learn more about their mission.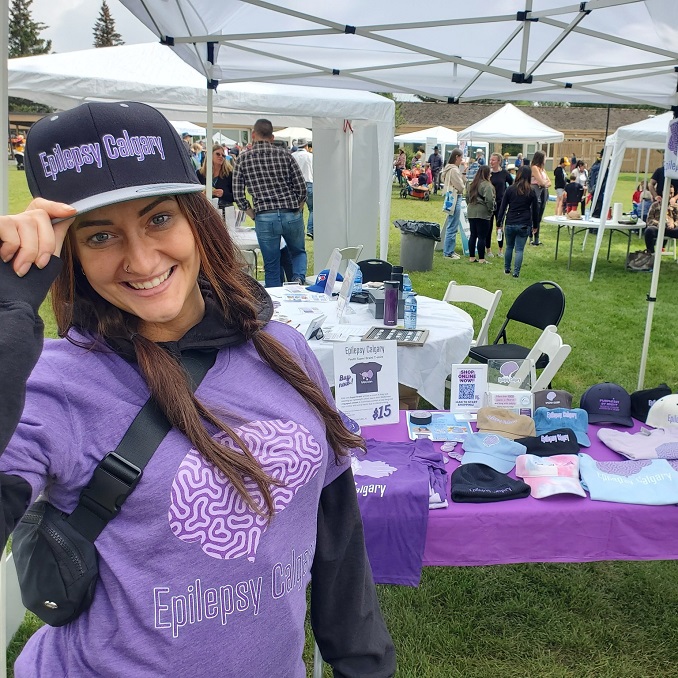 Describe your charity/non-profit/volunteer work in a few sentences.
The Epilepsy Association of Calgary provides programs, support services, and advocacy free of charge and with no wait lists for more than 30,000 people living with epilepsy in Calgary and Southern Alberta.
Our Mission is to connect and support those living with or impacted by epilepsy and to improve their independence, quality of life, and community participation.
What problem does it aim to solve?
We aim to help assist those living with epilepsy from feeling isolated and struggling, as well as help caregivers with any challenges and daily conflicts. We want to support those impacted by epilepsy, free of cost. The problem is that programs and assistance can be hard to access due to finances, shame, isolation, and various other circumstances. We aim to minimize and help solve this issue.
When did you start/join it?
I am a summer intern, I started at the end of May.
What made you want to get involved?
I have a personal connection to epilepsy and ultimately want to work for an organization that is doing good and helping others.
What was the situation like when you started?
The Epilepsy Association is a credible, developed organization that is expanding and working hard to reach its impacted community. They had well-established a community and programs for that community but needed assistance in expanding.
How has it changed since?
We have worked together to bolster fundraising initiatives and communications tactics like social media, and making advances towards creating and implementing events. We work together to help those that need it most by creatively implementing new outreach and fundraising tactics.
What more needs to be done?
Getting our name out and expanding our organization.
How can our readers help?
Help us by donating, starting your own fundraiser, learning about how epilepsy impacts others, engaging with us on social media, etc.
Do you have any events coming up?
We recently had our Shaw Charity Classic event. Follow us and stay tuned for upcoming events.
Where can we follow you?
PAY IT FORWARD: What is an awesome local charity that you love?
We love and admire the work of the Women in Need Society!