Ms. Luna of Le Cirque de la Nuit is very proud to say that she is perfectly abnormal, thank you very much.
In a society that celebrates the "typical", she has forged a way to embrace all of the qualities that once separated her from the world. Born and raised in Calgary after her parents fled what was then Czechoslovakia, there were limitations to her creativity and desire to express herself. Whether she was stuck in her room drawing aimlessly with no guidance, or dancing as a means to cope with a turbulent home life, the thirst to connect with the arts remained unquenched as the support one receives from family was reserved for an occupation that some might say commands "respect".
If it's possible to use only one word to describe Luna, it would be "powerful". Confronting her mental health and continuously tending to it has opened up the ability to pursue her passions, mainly within Circus Arts and performing. The personality traits she was conditioned to feel ashamed of are now what drives her inspiration to create works of art that combine her multitude of talents; building characters with creative makeup, costuming, the use of hula hoops, fire, feather fans, and more.
Luna uses art as a means to connect with the world she sometimes still feels like an alien in. Luckily, art gives us the gift of encouraging people to be who they are; if that means being an alien, I respect that.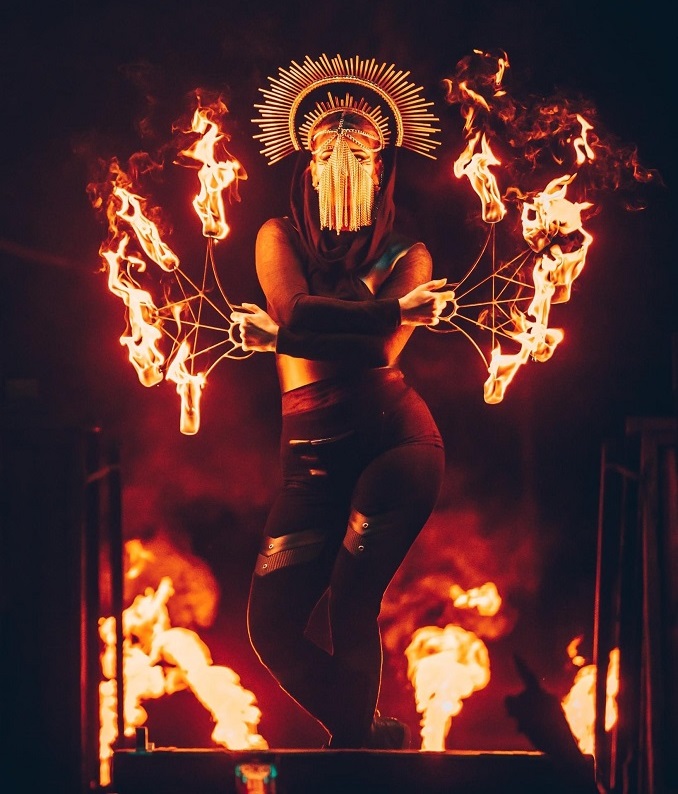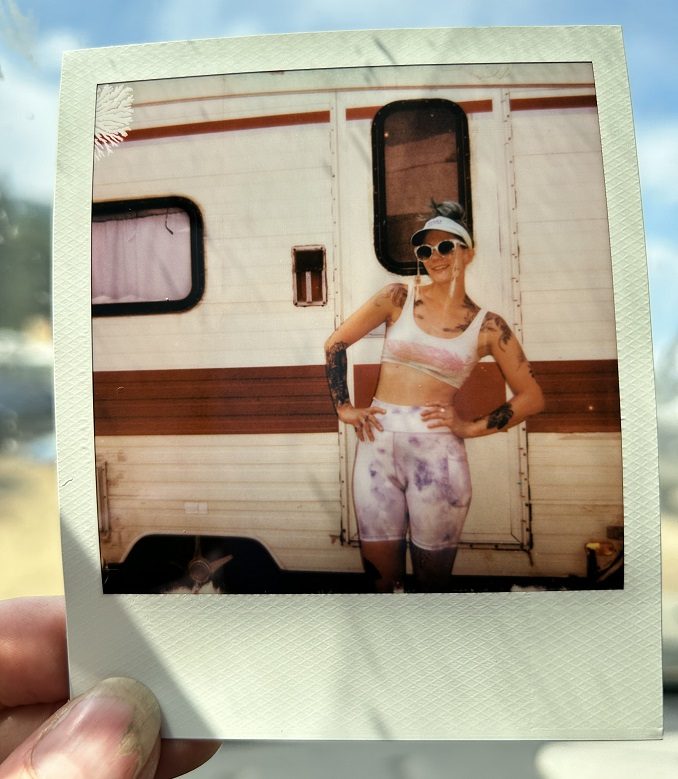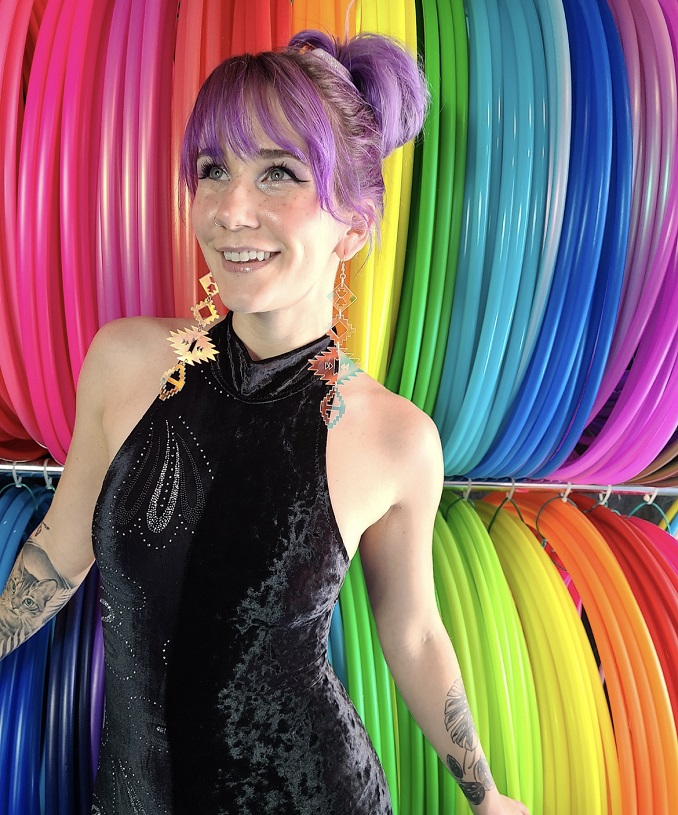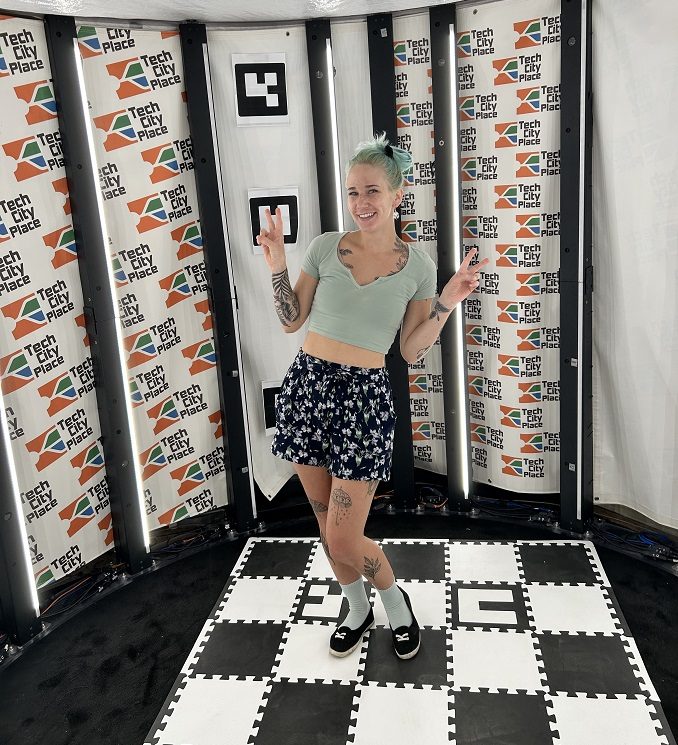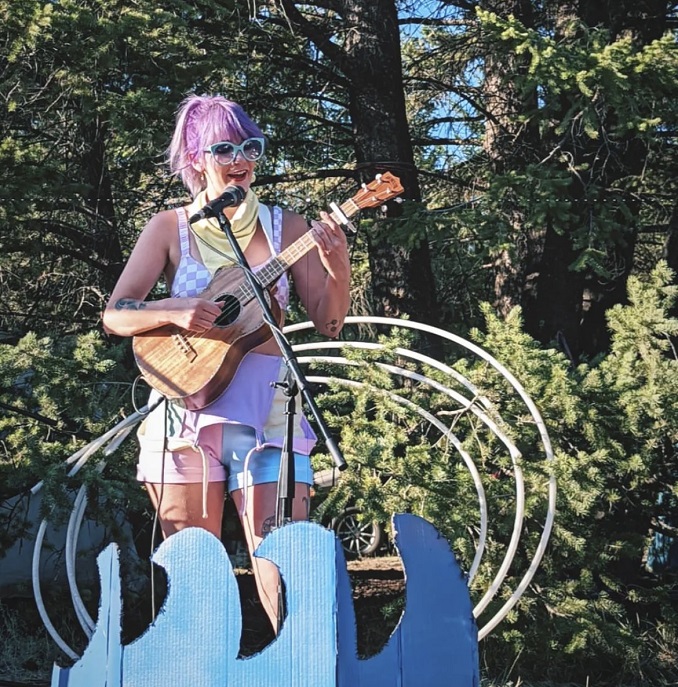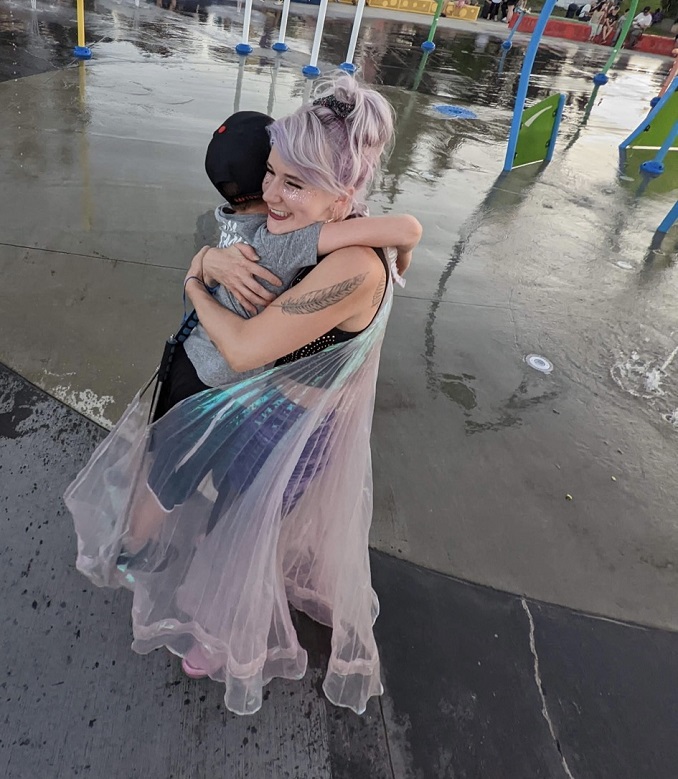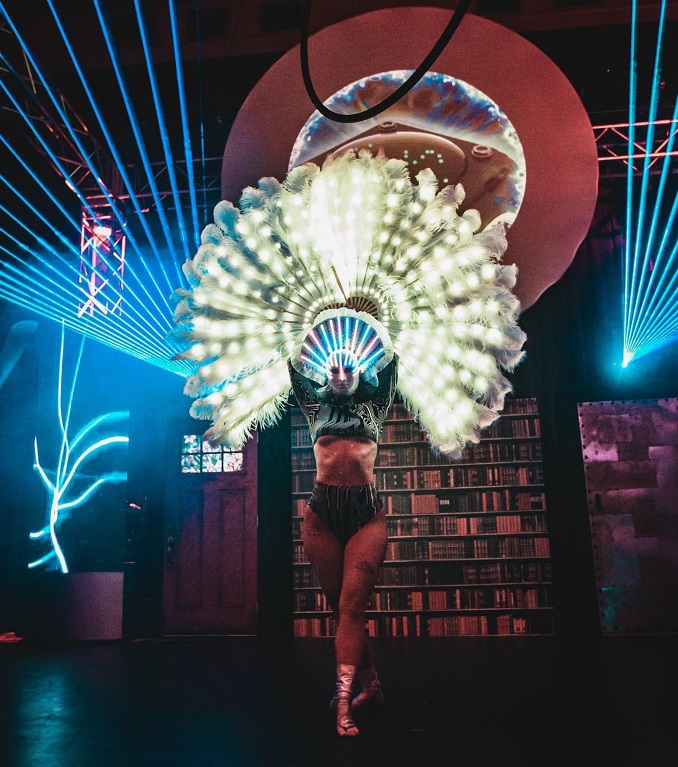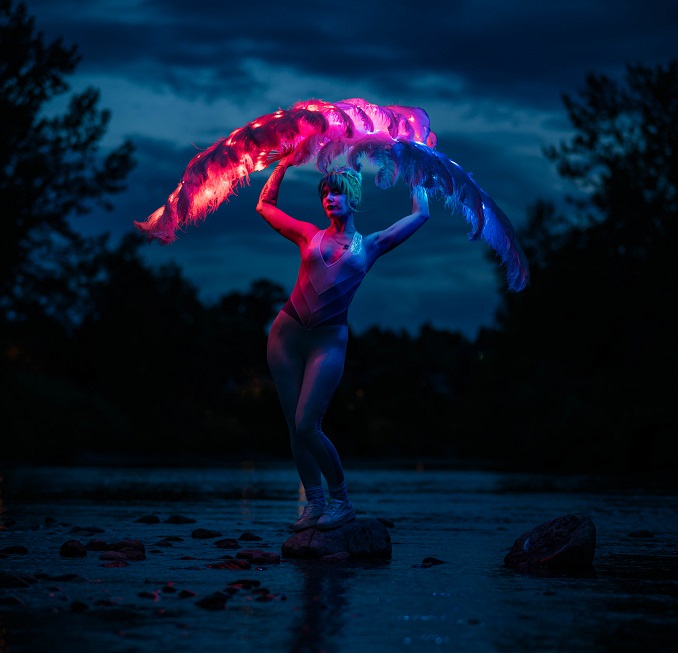 ***
Which 'hood are you in?
I live in Montgomery, NW! It's a hidden gem here in the city, and I love enjoying the view with a cup of tea and my fur babies, Twinkee and Rumi.
What do you do?
At the moment, I'm reassessing my "muggle job" as I have had so many wonderful opportunities to take a bigger step into the creative world. For now, I am working with Nliten, making LED costuming, props, signs, and more out of the Fuse33 Makerspace. It's been so much fun integrating my performance life into a day-to-day venture!
What are you currently working on?
Currently, I am working on a theatre production called The Time Machinist with Le Cirque de la Nuit and Jupiter Theatre. We will be at The Grand on September 8, 9 & 10th. I have been creating costume pieces with the team at Nliten and will be wearing them in the show. It's going to be a great time! – Pun intended.
Where can we find your work?
I am building my website so, for now, you can mostly find me on Instagram and TikTok, as well as nLiten and Le Cirque De La Nuit on Instagram and website.