Hey there, I am Buddy. If you're looking for an outgoing and friendly boy, look no further! I love to play, I love to get pet, and I will keep us both entertained for hours! I've lived with another cat before, so I could do well with a feline companion, given we receive a proper introduction, of course. As I'm still pretty young, I will need lots of supervision and patience to learn what I can and can't play with or scratch. I was allowed outside before coming here, but I should either stay indoors with a lot of enrichment to keep me from getting bored, or you can harness train me to allow me some time outside without the chance of any injury or running away. There's no better Buddy out there for you than me, so make an appointment and take me home today!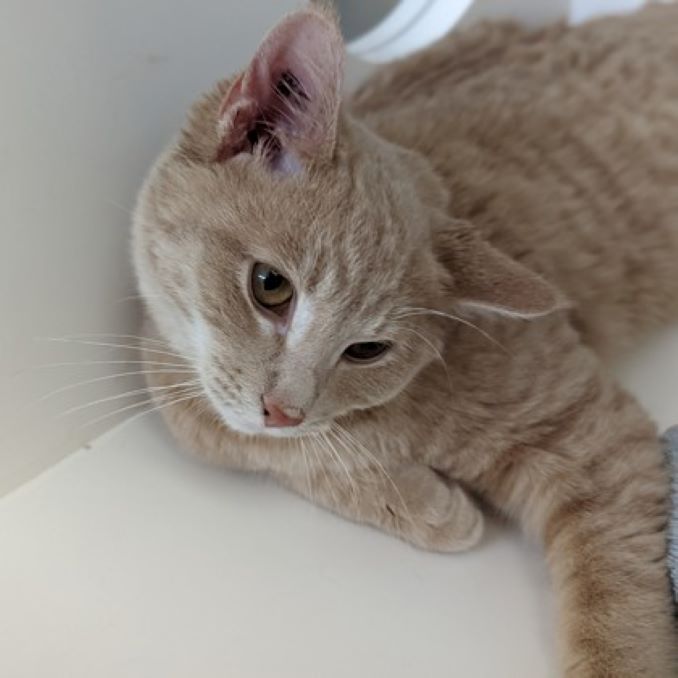 Buddy
On Hold: No
Age: 6 months
Sex: Male
Breed: Domestic Shorthair
This sweet pet is available for viewing at the Calgary Humane Society! Interested adopters are welcome to self-schedule for an adoption appointment using our online calendar here.
About this column:
Each week we feature animals available for adoption from local shelters in the Calgary area with the hopes that our readers will assist in finding good homes for them. If you, or someone you know, has the resources to take care of one of these animals, please do get in touch with the appropriate shelter via the links provided.