Doesn't Peyton have the cutest face? Along with all this cuteness comes a lot of energy. Do you think you are ready for me? That means I'm going to be running around your home; remember, I don't know yet what I'm supposed to climb and what I'm not supposed to. Because I am still just a little kitten a lot of patience will be needed, but when you see me playing, it will all be worth it. Don't worry though, I'm also undeniably cuddly and very sweet. What more could you ask for in a kitten?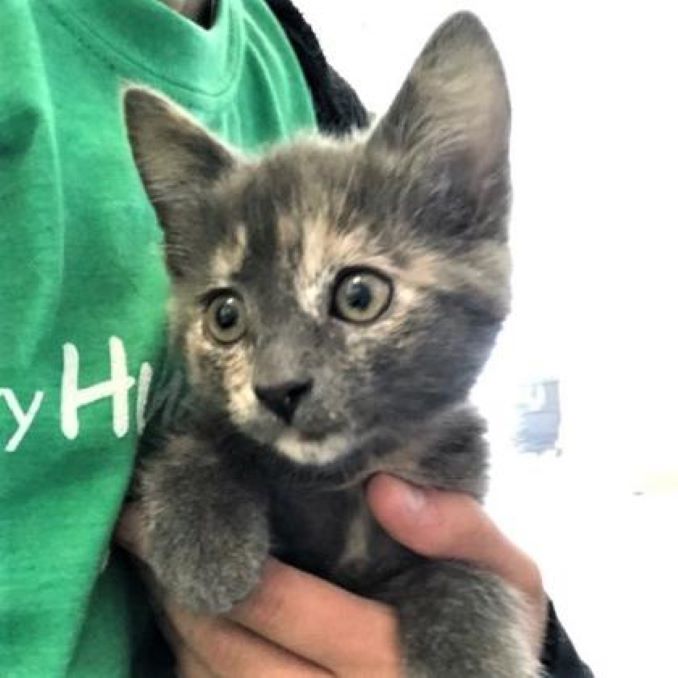 Peyton
Age: 2 months 3 days
Gender: Female
Size: Small
Colour: Grey
Spayed/Neutered: Yes
Peyton is available for viewing at the Calgary Humane Society! Interested adopters are welcome to self-schedule for an adoption appointment using our online calendar here.
About this column:
Each week we feature animals available for adoption from local shelters in the Calgary area with the hopes that our readers will assist in finding good homes for them. If you, or someone you know, has the resources to take care of one of these animals, please do get in touch with the appropriate shelter via the links provided.