Hello there, my name is Bonnet! I'm a very sweet and gentle boy, and I just love to get pets! I purr soooo much when you give me cheek scritches! The ideal home for me is on the calm and quiet side where I can spend my days napping, relaxing, and getting snuggles. I have lived with another cat before, so if you have a kitty at home we might get along. If you're looking for a friendly cat to join your family, adopt me today!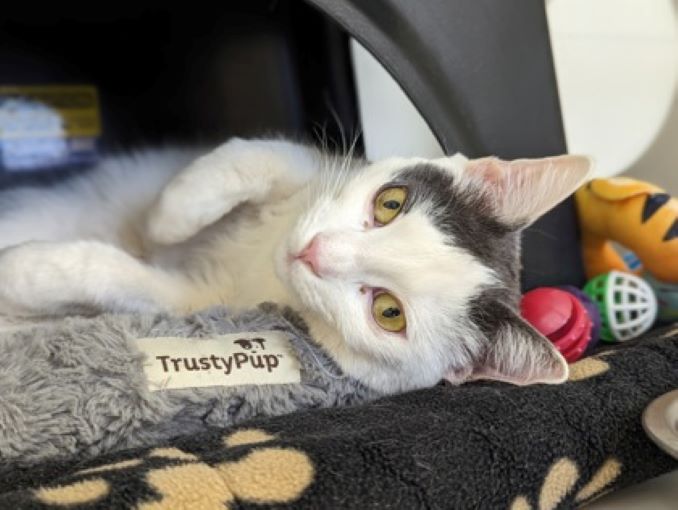 Bonnet
On Hold: No
Age: 1 years 3 months 1 days
Sex: Male
Breed: Domestic Shorthair
Declawed: No
This sweet pet is available for viewing at the Calgary Humane Society! Interested adopters are welcome to self-schedule for an adoption appointment using our online calendar here.
About this column:
Each week we feature animals available for adoption from local shelters in the Calgary area with the hopes that our readers will assist in finding good homes for them. If you, or someone you know, has the resources to take care of one of these animals, please do get in touch with the appropriate shelter via the links provided.