Traveling for work sounds like a dream for many. Being able to visit new places around the world and being paid to do so. Local Calgarian Tannis Dyrland decided to act on her love for travel and now works as a travel consultant, travel agent and host of the Travel With Tannis podcast on Spotify. We spoke with her about her work for this Homegrown Business profile.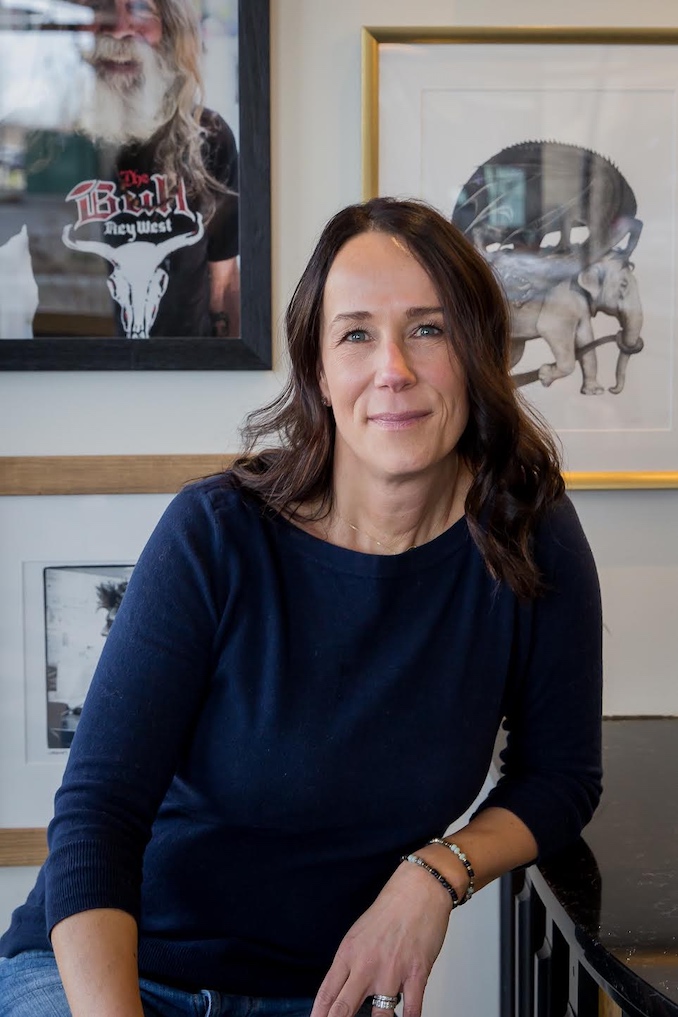 What is your business called and what does it do?
My business is Travel With Tannis and I am the host and voice of Travel With Tannis the podcast on Spotify and iTunes. Owning a travel company for someone like me just makes sense, as a wanderer for life, starting as a backpacker and a solo traveler and then when my family went to include children, it became a family adventure. Seeing the world became a passion and indulging in cultures was a necessity, and 60 countries later, I am still inspired. Even in the events of the last year, when my industry has been decimated, I have felt hopeful. Hosting a travel podcast has allowed me to share inspiring stories and host guests who are passionate about traveling the globe as well.
What made you want to do this work?
People have been halted, so many plans cancelled, so many ideas not carried through on, and everyone struggled in some way. However, the idea of travel is so inspiring and I think people are just looking forward to having something to look forward to again. This brings me to the creation of my latest project, the fu*k-it list™. Creating a definition that best explains it as a desire to live life as though you are living, not dying, therefore shying away from the term bucket list.
Who are your clientele/demographics?
My clientele is the young adventurer to the solo traveler, generational groups and the individuals who are seeking escape in the extraordinary. Moving my business to Calgary in 2010 was the one of the most significant changes that allowed me to connect with the Calgary business community. Starting off with a store front and then moving my business to independent home based in 2014 allowed me the flexibility to create a business that worked for my clients and family.
What is the best question a prospective customer could ask a member of your profession when comparing services? Give the answer as well.
The best question always has been and will always remain… why would I use a travel advisor?
Simply answered, I am an expert in travel, the connections I have with suppliers and locations around the world can not be matched. It also provides you a personal insurance that every detail is taken care of, every single detail. You have a person, not a 1-800 number and a recording, you have your advisor on your side until you return from your adventure. Why would you save your money to hand it over to a 3rd party booking engine online who is showing you pictures of what just may not be? Yeah, I wouldn't either. This past year was a true attest of the need for an advisor, when the industry tanked, we are the ones who worked with clients to get their money back, to get them home from wherever they were, to advocate for their rights. That was us! And as some suppliers recalled all our income from the past year to pay for these cancellations, we still worked and remain working… for free.
What is the best part about what you do? What is the worst part?
The best part of what I do.. opening the doors to the world for people who thought it was out of reach. Once a person understands the value and experience available, once they set foot on that plane and experience the destination, it is life changing. That's me, I get to change their life, I get to experience it with them. It is truly the best feeling when someone looks at me and says … ahhh, I get it, I know why you travel as much as you do Tannis.
What is your favourite joke about your own profession?
My favourite joke: Oh you get to travel for free hey…. No, in this industry, yes there are perks but it is also a lot of work. You work non stop to build relationships with industry partners, you are rewarded with incredible opportunities but no, I do not always travel for free. I wish
PAY IT FORWARD: What is another Calgary business that you love?
Another Calgary business I love is Cochu Chocolate. The owner Anne is so inspiring, creating a career out of passion. A mother and business owner, she has been able to reach an international market with her incredible passion of creating incredible award winning chocolates. Starting as a passion in her home kitchen, now creating items that are in demand in countries such as Europe and South America, there is truly nothing like her that I have ever come across. She is an inspiration and I have enjoyed watching her business journey.