For this Charitable Choices profile we spoke with the folks over at The Leftovers Foundation about their efforts to mobilize local communities in an effort to reduce food waste and increase access to fresh produce for vulnerable Albertans.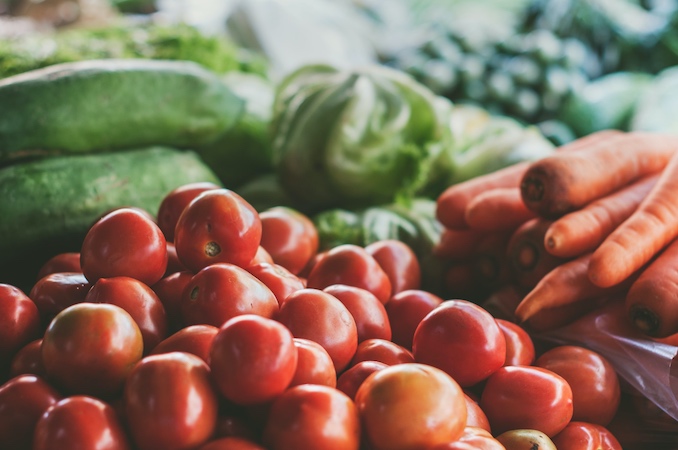 Describe your charity/non-profit in a few sentences.
The Leftovers Foundation is one of Canada's largest, tech-enabled food rescue organizations. We are all about mobilizing communities to get involved in local reducing food waste and increasing food access through volunteering. We have an amazing team of volunteers who pick up excess, good food that couldn't be sold and deliver it to non-profits and charities where they will use it to feed their clients.
What problem does it aim to solve?
A huge amount of food waste in Canada (11.2M metric tonnes) includes good, edible ingredients and products that could be redirected to support people in our communities. In addition, food insecurity has only increased over the last year due to the pandemic, leading to unsustainable demand for emergency food services. By providing a connection point between this excess, good food and those who need it, Leftovers is working to address both environmental and food access issues.
When did you start/join it?
Lourdes Juan was inspired to start the Leftovers Foundation in 2012 after witnessing how much unsold bread a bakery in Calgary had at closing time. Shocked that there was so much good food going to waste when so many people desperately needed food, Lourdes founded Leftovers. I joined the team in January 2020, originally to lead the Kin initiative – a pay-what-you-want grocery store and cafe project, but have since transitioned into the Interim CEO role, focused on how we can sustainably grow Leftovers across western Canada.
What made you want to get involved?
I made the switch from the start-up space into non-profit because of the incredible innovation happening at Leftovers. Rescuing food is just the beginning! The organization fosters an amazing culture of problem-solving and taking action in your own community.
What was the situation like when you started?
When I joined the team, there were four paid team members with 100 active volunteers and we were rescuing around 6,000 lbs per week.
How has it changed since?
Over the last year, we've grown to almost 30 paid team members with close to 400 volunteers. On top of that, we launched in Winnipeg and rescued over 600,000 lbs of food in 2020. Additionally, we're piloting a new program that rescues food in your own backyard (Home Harvest) and a fresh food delivery service for anyone without food access (Fresh Deliveries).
What more needs to be done?
Addressing food waste and food access issues requires everyone in the community to come together focused on creating long term change. The problems we are trying to solve are just symptoms of the larger societal issues of economic and social inequality. Joining the Leftovers community is an easy way to join the movement and become an advocate for a more just society.
How can our readers help?
Join our community by becoming a volunteer, food donor or food recipient by visiting www.rescuefood.ca/get-involved.
Do you have any events coming up?
We've recently started a webinar focusing on food waste in Edmonton called the WastED webinar. On April 15th, we'll be talking to Jana Lee and Sarah Wilmot from the City of Edmonton explore the City's role in reducing food waste. You can register for the upcoming webinar here.
Where can we follow you?
Website | Instagram | Twitter | Facebook | YouTube
PAY IT FORWARD: What is an awesome local charity that you love?
I'd love to shout out NSTEP, they provide fun and interactive nutrition and activity education to students, teachers, and families. They did an incredible job of stepping up and supporting communities during the summer months of COVID, when students had less access to resources, including food.