Mountain Rhino is a Calgary artisan gluten-free bakery that is dedicated to peanut and tree nut-free. We spoke with Ruth and Steve, owners, to find out more about them.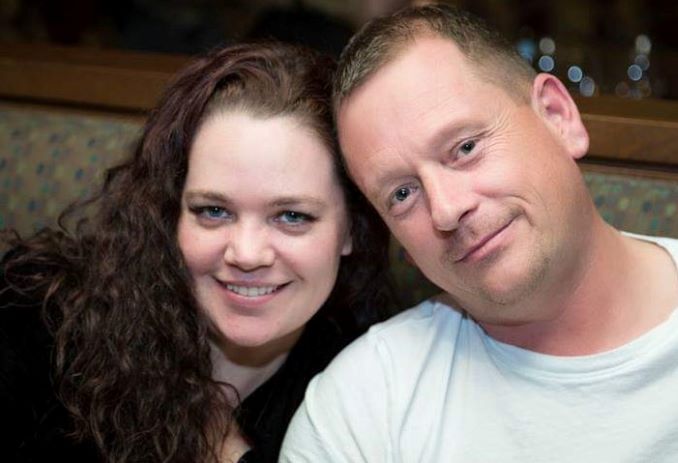 What is your business called and what does it do?
We are Mountain Rhino, we are an artisan gluten-free bakery that is dedicated to peanut and tree nut-free. We also provide GF/vegan and GF/dairy-free options.
 What made you want to do this work?
Steve always loved baking and creating desserts. He started at a Saturday farmers market making donuts every week the plan was for this to be a hobby for the summer. That lasted for 2 weeks until he left the corporate world to became a full-time baker. When he was at the markets he constantly got requests for gluten-free, this was not something that was on our radar but we thought we would give it a go. Luckily we come up with an amazing GF cruller, and a few months later we decided to become totally gluten-free. We have added on a lot of different gluten-free items since then, including tarts, cheesecakes, cookies, brownies and cinnamon buns to name a few.
What problem did you want to solve with the business?
Although it is getting better, there is a stereotype that gluten-free is like eating cardboard. At Mountain Rhino, we work very hard to be a food of choice, we want people to look forward to our desserts and goodies. We don't want their gluten-free treats to be safe from the rest of the family we want their family to love them too. Nothing makes us happier than to be able to provide people with safe and tasty goodies that they have previously had to give up on.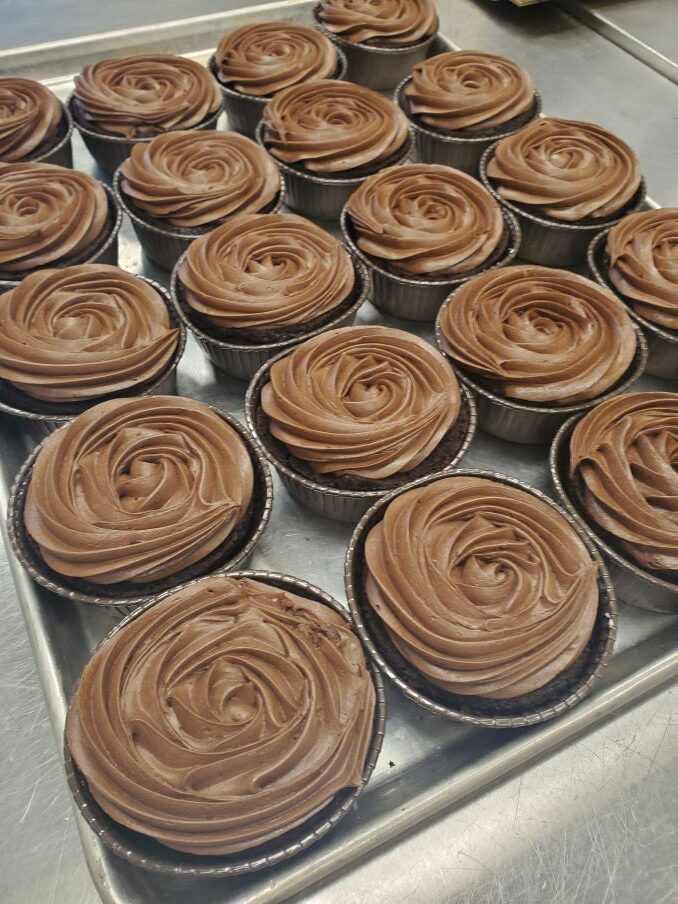 Who are your clientele/demographics?
Well for obvious reasons people with celiac disease and gluten intolerance are a huge part of our clientele. But we have many more people who also love our products once they try them.
How does your business make money? How does it work?
We are a wholesale bakery so we are closed to the public except for a few custom pre-orders. Mostly we send out bulk items.
Where in Calgary can we find your profession?
We are like sprinkles and we get into everywhere. We sell to grocers restaurants, mercantiles, golf courses, and even science centres etc.
What is the best question a prospective customer could ask a member of your profession when comparing services? Give the answer as well.
What sets you apart?
We love to feed people treats. We make everything in-house, graham crackers, marshmallows, Italian meringue and more. This is so we can control the ingredients and quality. We don't use artificial flavours or colours (except for sprinkles). We are also a people before profit company so we like to give back by volunteering, donating to different events and we have a different charity tied to each bag of mix.
What is the best part about what you do? What is the worst part?
Seeing people try our products, sometimes they even cry. We love meeting people and having them tell us their stories and experiences.
What is your favourite joke about your own profession?
What does the German baker say to his morning customers?… Gluten Morgen!
PAY IT FORWARD: What is another local business that you love?
Heavens YYC, a great Venezuelan restaurant with amazing owners who We can't say enough nice things about Patricia and Marco. heavencalgary@gmail.com