Monark, a dynamic Calgary-based enterprise, stands to transform emerging and mid-level managers into extraordinary leaders. At Monark, the mission is clear: to revolutionize leadership development and performance optimization for a demographic that often finds itself at the crossroads of professional growth. The brainchild of its two visionary founders, Monark was born out of a perceptive recognition of an unmet need within the market. We spoke with Amanda Julian, Co-Founder and Chief Science Officer of Monark, to discuss their business more in-depth.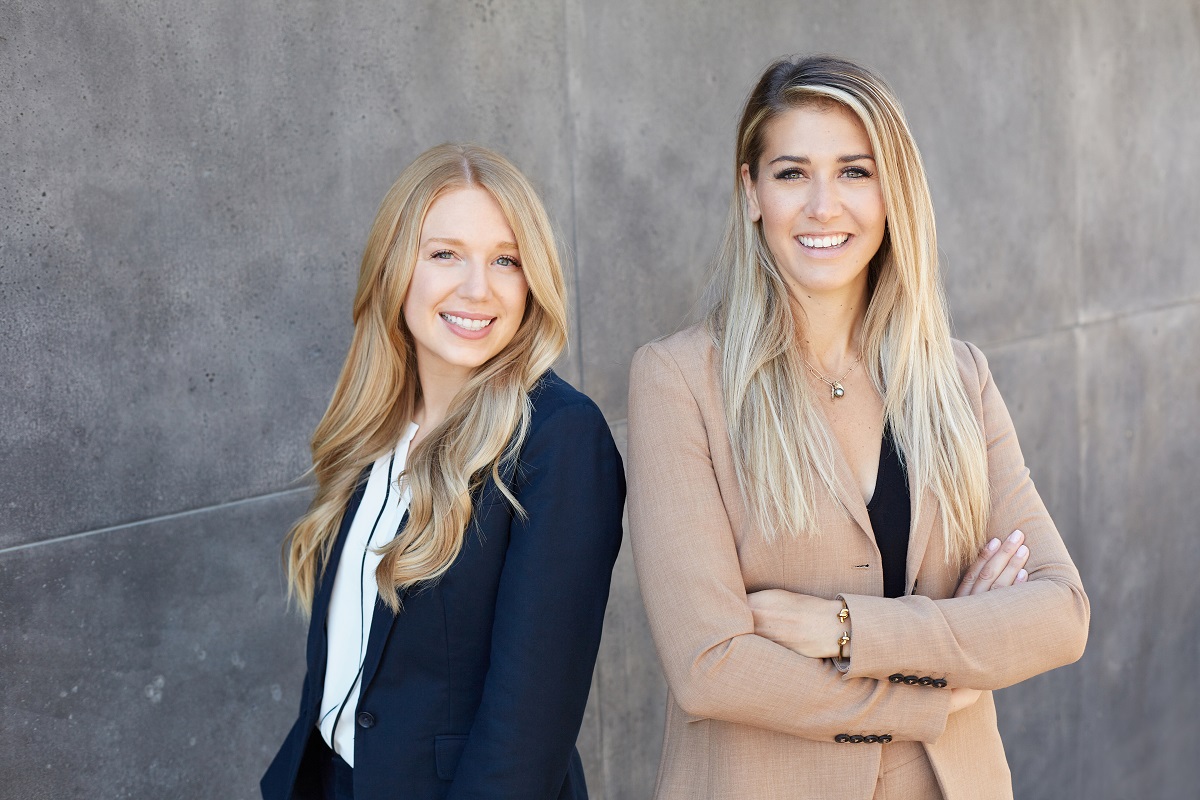 What is your business called and what does it do?
Our business is called Monark. Monark turns new and middle managers into super leaders. We are a live, interactive, data-driven development and performance optimization platform designed specifically for busy middle managers and new leaders.
What made you want to do this work?
My co-founder, Kelsey Hahn, and I were operating a boutique consulting firm engaging in traditional leadership advisory work. By being in this space, we identified a gap in the market that no one was filling; that is, providing high-quality leadership development to new and middle-level leaders, at scale.
What problem did you want to solve with the business and how is the Google for Startups Accelerator program helping you with this goal?
In today's corporate landscape, a lack of effective leadership can hinder organizational growth and employee satisfaction. However, traditional leadership development solutions like coaching and specialized programs can be expensive, limiting their accessibility to only the upper echelons of management. On the other hand, online courses, although cost-effective, suffer from low engagement and completion rates, failing to deliver lasting impact.
This has led to a training gap where new, emerging, and mid-level managers are often left without the resources they need to be successful. Studies have shown that the average age of a new leader is 30, yet the average age of a leader receiving training is 42. This means organizations are missing an opportunity to train leaders at a time in their careers when it will have the greatest impact.
Compounding the issue is the alarming rate at which bad bosses contribute to employee turnover. Studies reveal that a significant portion of employees leave their jobs due to poor leadership, creating a costly and disruptive cycle of recruitment and onboarding.
Monark is meeting this challenge head-on. We have solved the problem of the "missing middle" with a solution that combines the best of both worlds, providing self-directed, self-paced learning with the invaluable touch of in-person, facilitated sessions. And, we offer it at a price point that makes leadership training accessible to more leaders, earlier in their careers. Our cost-effective and scalable solution is designed to meet the needs of a new generation of leaders, making high-quality leadership development accessible to all.
The Google for Startups Accelerator provides startups like ours with access to Google's top-tier programs, technology, and experts. With their support, we're fast-tracking our product and business growth, enhancing AI and ML for improved personalization and user experience, and bolstering our expansion into the US market.
Who are your clientele/demographics?
We are finding that we fit really well with medium to large-sized companies, primarily targeting companies in oil and gas, energy and manufacturing. However, we ultimately service a range of clients across various industries.
How does your business make money? How does it work?
We operate as a B2B SaaS company, catering to organizations that routinely enrol their leadership cohorts in our specialized training programs, often annually. Leaders are guided through a meticulously designed journey, oscillating between 'development' and 'performance' tracks throughout the year. This structured alternation between learning phases and practical implementation ensures an effective translation of acquired skills into the context of work.
Where in the city can we find your business?
We're in the beltline, and we love it there! Lots of great restaurants and cafes to choose from.
What is the best question a prospective customer could ask a member of your profession when comparing services? Give the answer as well.
The best question they could ask is "How does Monark stand out from traditional e-learning platforms?" This question is significant because there can sometimes be a misconception that we are akin to passive e-learning services.
In contrast, traditional e-learning solutions often suffer from low engagement and completion rates. Monark transcends these limitations by being a live, interactive, and data-informed learning and development platform. We merge the efficiency of digital learning with the engagement of live mastery sessions, ensuring high-impact, scalable learning experiences that not only educate but empower learners.
What is the best part about what you do? What is the worst part?
The best part: The most rewarding aspect of our work is undoubtedly the opportunity to empower individuals with training and development resources that would otherwise be inaccessible to them. We take immense pride in bridging this gap, enabling a diverse range of professionals to enhance their skills, boost their confidence, and contribute meaningfully to their organizations and industries.
The worst part: This is a tough one! If I had to pick something, I would say being privy to the impacts of bad leadership and the ripple effects it can have on an organization and its employees. It's incredibly rewarding to know we are supporting leaders in their growth and development but of course, there are some things that are more challenging to address, e.g., a really toxic culture being set by top management, etc.
What is your favourite joke about your own profession?
In all honesty, I did have to look up some jokes related to leadership development haha….
"How many leaders does it take to change a light bulb? Just one, but only if they're open to feedback."
Where can we follow you?
PAY IT FORWARD: What is another local business that you love?
Moveology! They are an incredible local fitness studio that I belong to, located in Ramsay. Female-owned, and the community they've built is just so inclusive and welcoming. They offer classes that cater to all fitness levels, and have the best music! It's definitely my outlet for all the stress that comes along with entrepreneurship 🙂