Maddie Customs is a custom-painted shoe business based out of Calgary that transforms sneakers into wearable masterpieces, enabling individuals to express their unique personalities and passions through their footwear. At Maddie Customs, sneakers aren't just shoes; they are canvases that speak volumes about the wearer's individuality. Each sneaker is hand-painted and fully customizable. We spoke with Maddie Cook to talk to her more about her business.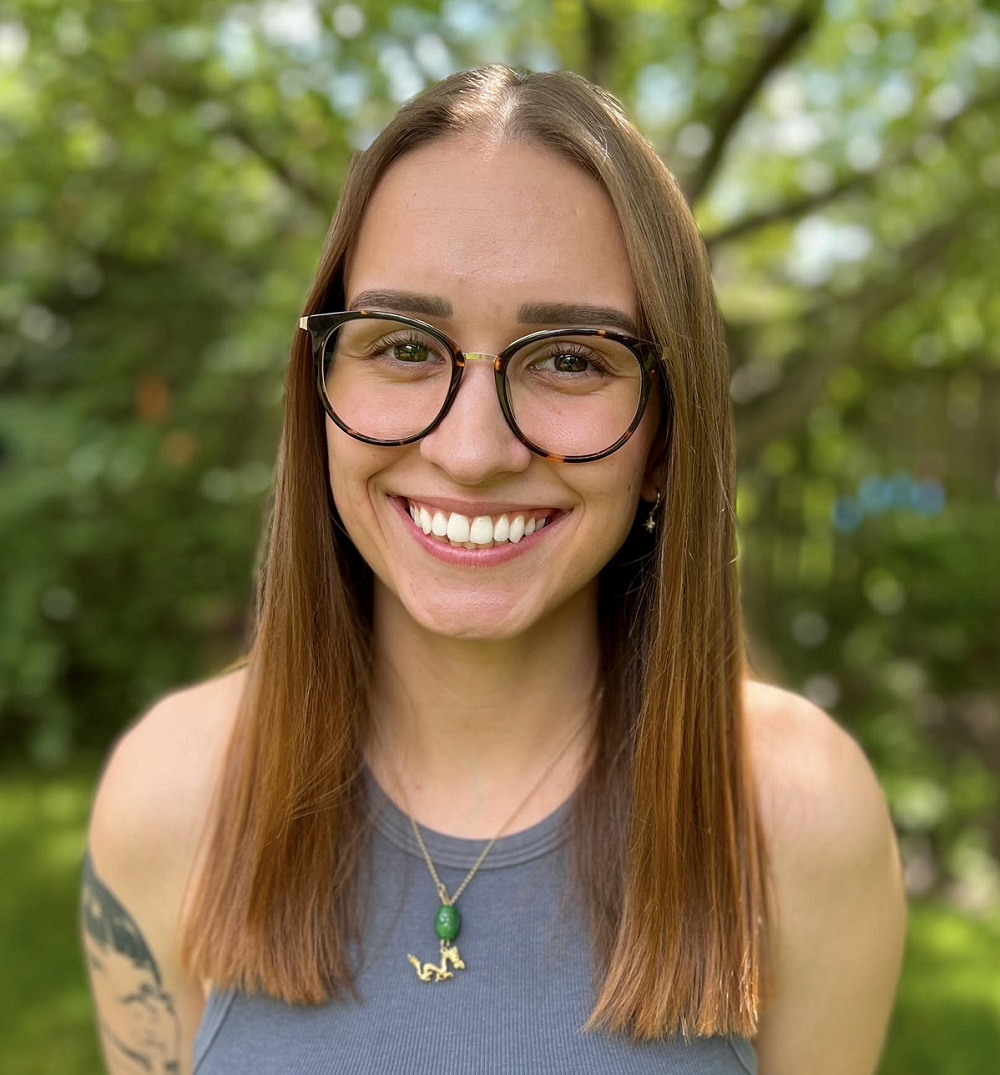 What is your business called and what does it do?
I'm Maddie Cook, the creator behind Maddie Customs. I explore the concept of wearable art and my specialty lies in hand-painting personalized designs onto sneakers. I have painted a few popular sneaker brands like Nike, specifically Air Force 1's (which are the most popular silhouette), Van's, Converse, and Adidas. My most sought-after designs would be anime-inspired art, as well as intricate florals, bold team logos and iconic album covers.
What made you want to do this work?
My artistic journey began when I was a kid, but it was in high school when I discovered my passion for painting and fascination with sneakers. After high school, I attended the University of Calgary and graduated with a Bachelor of Fine Arts, Visual Studies degree.
In my first year of university, I was gifted Angelus Leather Shoe Paint for my birthday. In April 2020, a friend asked me to paint a pair of black Air Force 1's inspired by Gunna's "Drip Season 3" album cover. I shared the result on my Instagram story which led to more requests and thus began Maddie Customs. To showcase my work, I created an Instagram account to share my finished pieces, and for three and a half years I have been turning my passion into wearable art.
What problem did you want to solve with the business?
My goal is to craft wearable art that serves as a means for people to express themselves through their sneakers. What sets my creations apart is their ability to travel with my clients, transcending the boundaries of traditional art which is usually confined in galleries and museums. My work is unique as my clients can carry their self-expression wherever they go.
Who are your clientele/demographics?
My clientele primarily falls within the age range of 18-34. While I typically work with clients in Calgary, I've also shipped shoes to Vancouver, Toronto and Ottawa and several locations within the United States. My clients are passionate about sneakers and fascinated with the idea of wearable art.
How does your business make money? How does it work?
My business primarily works through Instagram and is a great way to showcase my artistic expression. It offers a convenient channel for managing messages and current orders. Clients typically initiate the process by telling me both the shoes they would like designed as well as their desired artwork. This may include reference pictures or a detailed description. In response, I give an estimated quote and request a fee to get started on the design sketch. Once the client approves the sketch, I move on to the painting phase. I operate on a first-come, first-serve basis and work on orders as I receive them. However, I also get orders that have specific due dates, particularly those intended as gifts, and work with my clients to meet their deadlines.
Where in the city can we find your profession?
I create out of my home studio located in southwest Calgary.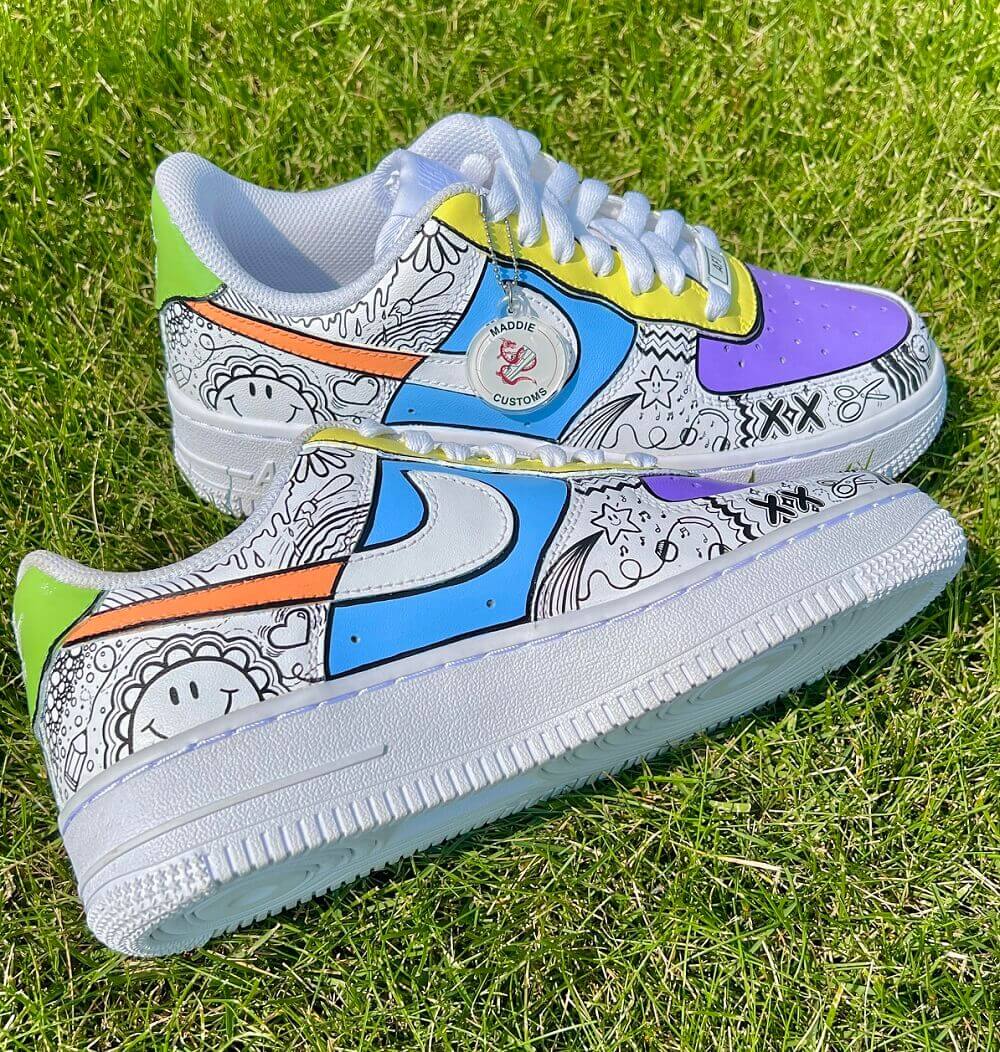 What is the best question a prospective customer could ask a member of your profession when comparing services? Give the answer as well.
When it comes to comparing my services to other sneaker customizers, some may inquire if I utilize heat transfers, a method involving ironed-on images, or if I can incorporate various materials into the design. My main focus is to hand-paint premium artwork onto sneakers. While heat transfers might offer a simpler process, I find great satisfaction in dedicating time to the artistic process, with some projects taking many hours to complete. While the addition of other materials can transform the look of a shoe, it is not my area of expertise. I do not use transfers and do not possess the necessary supplies and equipment for adding or removing materials. My work is entirely hand-painted from start to finish.
What is the best part about what you do? What is the worst part?
I love collaborating with my clients to craft a design that is genuinely unique and personal to them. I am most excited when I get the opportunity to work on projects I have never done before, especially those that demand intricate and detailed work. It is always so rewarding to see the final product, as well as my client's satisfaction. A challenge that I face with my work is grappling with burnout. There are times when I face artist's block and can find it challenging to find the motivation to create. Being a solo artist and managing every aspect of my business, like marketing, taking orders and fulfilling them, means I don't have a team of employees to share the workload.
What is your favourite joke about your own profession?
"What kind of shoes do artists wear? Sketchers!" I find this joke funny as it's a shoe type my clients wouldn't typically request me to paint.
Where can we follow you?
You can follow me on my Instagram. I also have a website, that showcases some art pieces and exhibitions I had in university, and more information about myself and my art practice.
PAY IT FORWARD: What is another local business that you love?
I would like to give a shoutout to Nekki Nails. She is my go-to nail tech and works out of her home studio as well. She creates luxury hand-painted nail designs and is so dedicated to her work. I have had the pleasure of getting my nails done by her quite a few times and love giving her artistic freedom. You can also find her on Instagram.