Grounded Tea is a Calgary business that hand-crafts tea! We spoke with Angela Hayward, Founder & CEO, to find out more about them.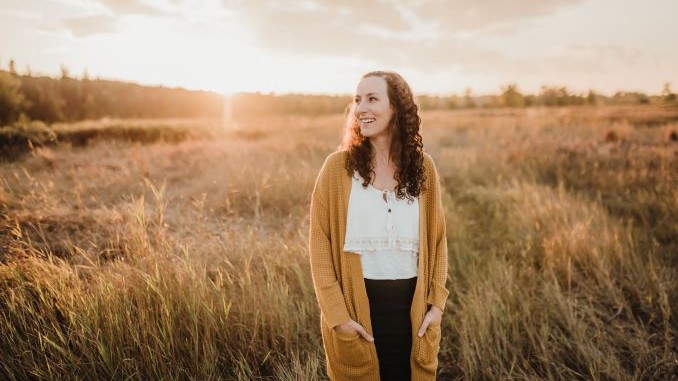 What is your business called and what does it do?
Grounded Tea. We sell hand-crafted teas made here locally in YYC! We import certified fair-trade teas from all around the world and then blend them into healthful and delicious combinations.
We are also driving the tea industry in sustainability – this year we became a zero-waste company and our tea sachets are plant-based which we hope all tea companies will do.
What made you want to do this work?
Grounded Tea is steeped in grassroots passion. Long before launching as a social enterprise, I was on a tea-fueled journey around the world. After backpacking more than 40 countries and sampling the best each had to offer, I felt called to share my findings, and tea turned out to be just the ticket. Having seen firsthand how much tea has to offer – as a product, and as a ritual – I have brewed the best bits into my business.
Our goal is to make the world a better place one cup of tea at a time. We are more than just a tea company – we are a social enterprise on a mission to make a big impact! We want to enrich people's lives with a sense of meaning, community and promote a true sense of "groundedness".
What problem did you want to solve with the business?
I saw a lot of artificial flavourings and sweeteners were being used in teas, as well as plastics/synthetics in tea bags leaching chemicals. That's why I decided to blend all-natural teas with the goal being to improve people's wellness and building a community of people who want to live life to the fullest. Our tea sachets are made of sugarcane which makes them fully compostable including the bag, tag and string. We hope to drive the industry to stop the use of micro-plastics.
Who are your clientele/demographics?
Women ages 25-45. These women are living a holistic lifestyle and are interested in natural health/well-being and the environment.
How does your business make money? How does it work?
We mainly focus on wholesaling to restaurants, cafes, and retail stores. This year one of our big goals is to sell more tea directly to the consumer through our website and other online platforms so that we can build a direct relationship with our customers.
Where in Calgary can we find your profession?
Right now, we are being sold in a handful of Sobeys & Safeway stores. Other retailers include places like Sunnyside Natural Market and Sunterra. We are also served at places like Koi, Joyful Java, Distilled Beauty Bar and others around the city.
What is the best question a prospective customer could ask a member of your profession when comparing services? Give the answer as well.
Why would I choose your tea over others?
At Grounded Tea, we believe in the overall well-being of people, both mental and physical. We want to provide people with a sense of "groundedness", while also improving their health. With our teas being carefully hand-crafted in small batches, they are made with love and only the best ingredients. Each tea's ingredients and combinations were chosen intentionally to maximize health benefits while providing the best taste.
What is the best part about what you do? What is the worst part?
The best part: Improving people's lives by sharing my findings and passions! Also being a part of a community that supports each other and shares the same values!
Worst part: Growing and scaling a business is not for the faint of heart. It can be very challenging at times. I have taken on a lot of risk and debt which is scary but I truly believe we have an exceptional product and I see the importance of building this community.
What is your favourite joke about your own profession?
I don't know many jokes but I do love a good tea pun:
– Can we all get oolong?
– I'll chai again tomorrow.
– It's a brew-tea-ful day!
– Sip sip hooray!
PAY IT FORWARD: What is another local business that you love?
I love Oxe Eye Floral. I actually went to elementary school with the owner, Ayla, and she is such a kind person who is an amazing artistst and turns her pressed floral art into some seriously amazing products.