Dani Anderson Creative is a boutique wedding and event design company that specializes in unique and feel-good events that keep fun at the forefront. We had a great chat with Dani Anderson, the Founder and Lead Designer.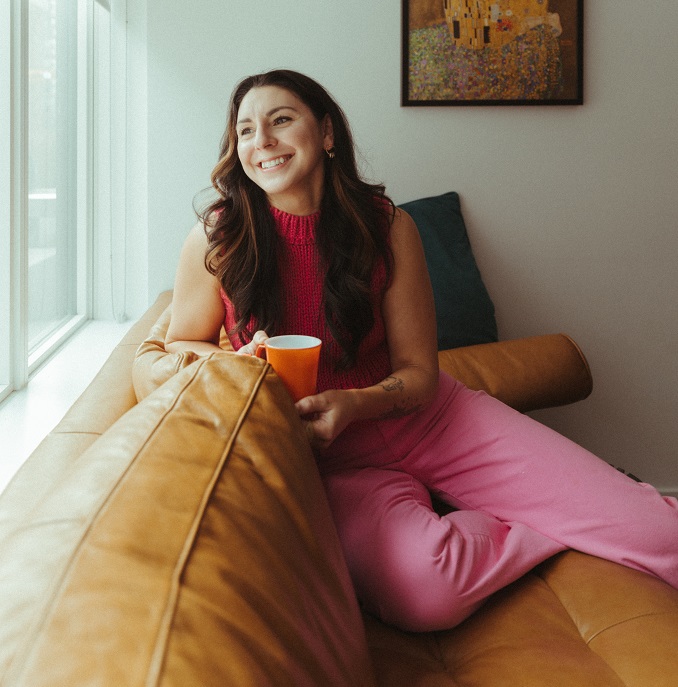 Who is answering the questions and what is their position?
Daniella (better known as Dani) Anderson. I am the founder & lead designer.
What is your business called and what does it do?
I own Dani Anderson Creative and we specialize in boutique wedding & event design. I also own Confetti Call – which is an audio guestbook service. We were the first Canadian company to ship phones across the country and we built each phone ourselves, right here in Calgary!
What made you want to do this work?
I love a good party! I want to fuse old-school, feel-good hospitality with modern design. The kind of party people talks about for years for all the right reasons. Guest experience is where we shine.
What problem did you want to solve with the business?
I have been in the wedding and event industry for a long time and I noticed that the industry sometimes felt elitist and unapproachable. I wanted to create a client experience where fun was at the forefront. We are storytellers, with events as our medium. We want the client to see their personality reflected in creative design elements and focus on the flow so guests can relax and take it all in.
Who are your clientele/demographics?
We specialize in PARTIES – so not every wedding or social event is a party. Most of our clients want a focus on a unique venue, unforgettable food & drink and something that surprises their guests in a good way. We work with couples from all different walks of life and from all over the country. Most of our corporate clients seek us out for branded experiences or social functions like Christmas parties, Stampede or milestone events.
How does your business make money? How does it work?
We are a full planning + design firm, which means from start to finish we plan, design and coordinate your event. We work with vendors across the province (and country) to bring the vision to life and we have fun doing it.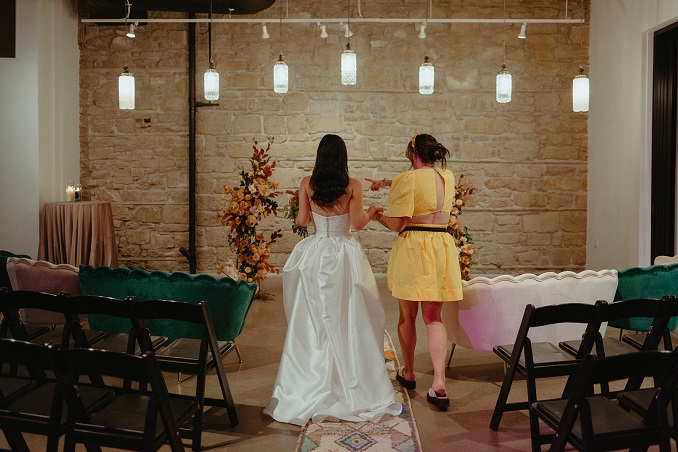 Where in the city can we find your profession?
We are based in Downtown Calgary by appointment only. You can find our audio guestbooks online with options to ship anywhere in Canada or local pick up in Calgary.
What is the best question a prospective customer could ask a member of your profession when comparing services? Give the answer as well.
What makes you different from other planners? I have had my spoon in every pot- I've worked as a florist, I've been a server and bartender, I made my rounds through catering and venue management and I've worked in academic event planning and now I own a service-based business. I understand this industry from more than one perspective. That allows me to think outside the box, know how to put together a good team and most importantly, produce an event that keeps everyone partying until closing time.
What is the best part about what you do? What is the worst part?
The best part about my job is relationships with my clients. I wear my heart on my sleeve and I love to connect on a deep level through shared interests and the trust we cultivate with each other. It's important for me to have a friendship – whether it's grabbing beers, seeing each other at local events, or texting about life not related to planning. I love that my clients are a part of my life, long after their event is over. The worst part is cleaning out candle holders. There is nothing worse.
What is your favourite joke about your own profession?
Everyone jokes about the Wedding Planner starring J.Lo. I've yet to fall in love with a client, my hair doesn't stay that coiffed and I wear a lot more colour.
Where can we follow you?
You can find us on Instagram: Dani Anderson Creative & Confetti Call.
PAY IT FORWARD: What is another local business that you love?
I am motivated by food, drink and good vibes in the Beltline. I love taking clients to Kama and Pat & Betty's, grabbing a pint at 33 Acres or hammering out design work at First Street Market.