Have you been looking for a new candle supplier? This week, we spoke to Costa & Savanna, a local artisan candle company that provides high-end candles made in Calgary!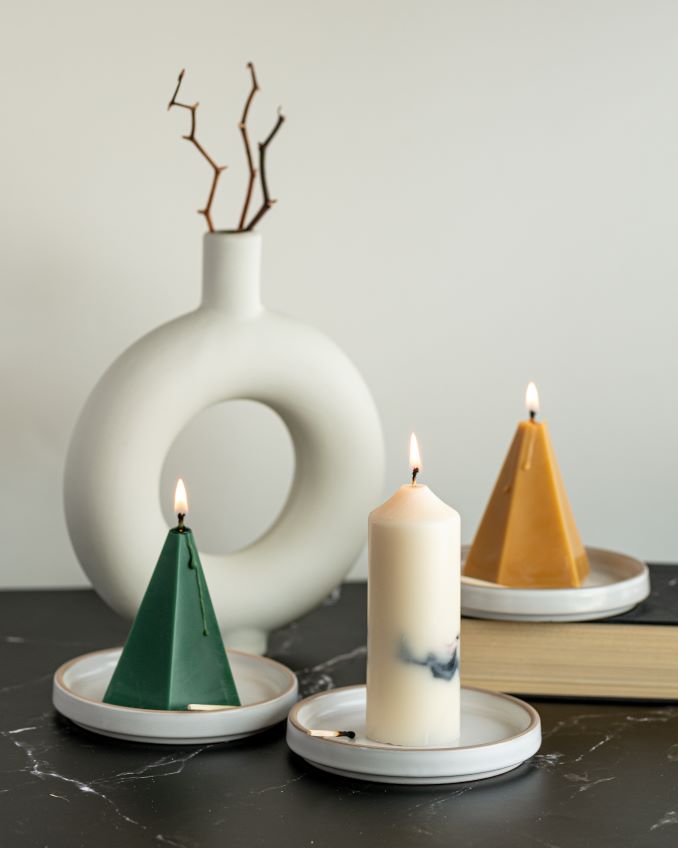 What is your business called and what does it do?
We are Costa & Savanna. We design artisan, luxury candles with unique and modern shapes. Our candles are hand-made using plant-derived wax blends. We use the highest quality blend of phthalate-free fragrances and essential oils. We also use natural cotton wicks and our packaging is made from eco-friendly, compostable, and recyclable material.
What made you want to do this work?
We have always loved candles and the way they go with any space, so we wanted to embrace our creativity traits, love for the arts and design, with our curiosity for candle making and Costa & Savanna was born! Our mission is to complement living spaces by adding an extra touch of authenticity with our beautiful designs. Our color palettes marry well with modern décor tendencies.
What problem does this solve?
Our creations at Costa & Savanna surpass the conventional experience of a wax candle. They are the perfect marriage between the candle craft and modern designer shapes, artsy tones, and delicious, luxurious scents. They are décor pieces acting as slow diffusers that never go out of style!
Who are your clientele/demographics?
Our clientele is mainly people who appreciate high-end handmade pieces and want to step up their decor game.
Where in Calgary can we find your profession?
We are currently selling our products online through our website. We use IG and Facebook for social media and marketing.
What is the best question a prospective customer could ask a member of your profession when comparing services?
"What is the difference, or what separates Costa & Savanna candles from other candle companies out there?"
What is the best part about what you do? What is the worst part?
The best part is that we are passionate about creating quality, one-of-a-kind hand-made products. We really love the process and the craftsmanship that goes into each one of our candles! Our candles are made to order so our customers can always have the best and unique experience.
We don't think there is a "worse" part to what we do. We would say that we are continuously learning as we go in this candle business and adapting to the current global situation and the market. Of course, we are a small business and there are always risks and challenges to overcome.
What is your favorite joke about your own profession?
We have customers who have left their candles unpacked and wrapped for days because they love our special packaging. We always joke around by commenting that "it's ok to unwrap the candle, we promise it is even nicer than the packaging!"
PAY IT FORWARD: What is another Calgary business that you love?
We have collaborated with a very talented, local pottery artisan who designed and created special drip plates for our candles! IG @starfishly.clay