403 Local Eatery and Bar is Lake Bonavista's newest local pub. From food to beer, they use the most local products available. This week, they gave us one of their signature dishes, Brussels Sprouts.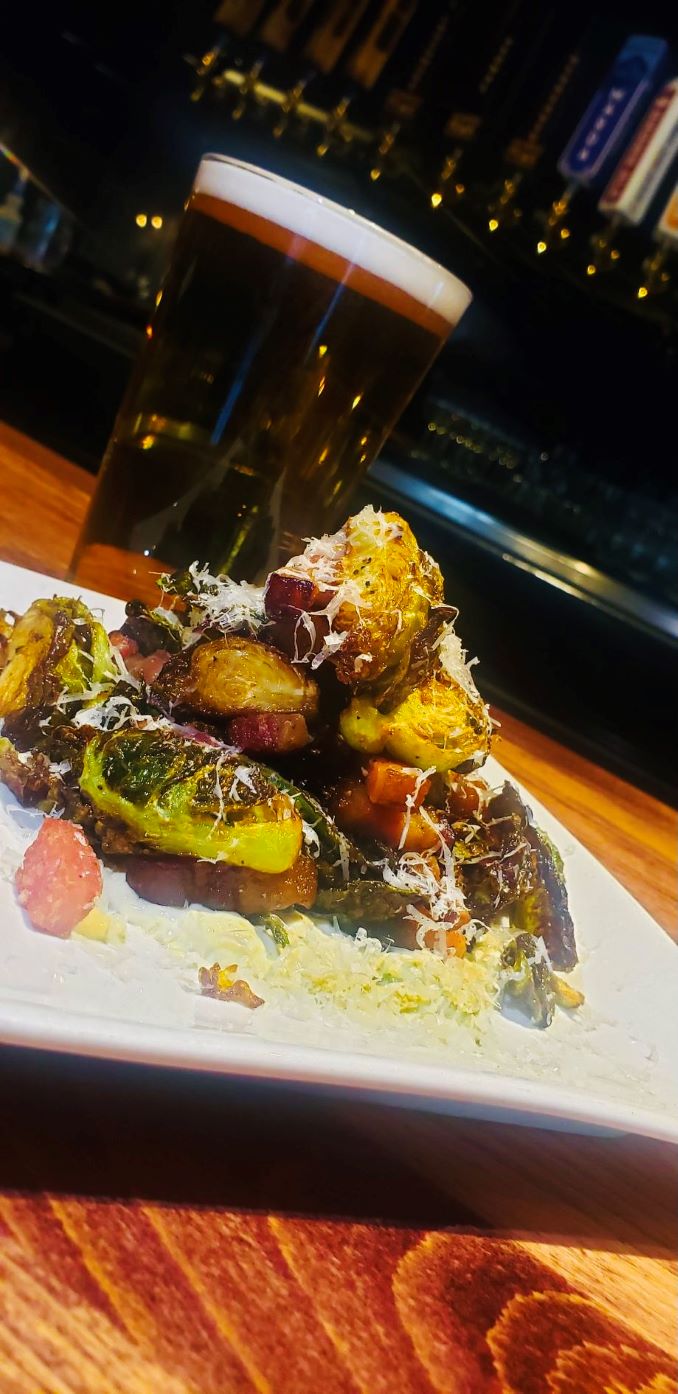 Ingredients 
– 1lb Brussels sprouts
– 250g Bacon lardons
– 8-10 Serrano peppers
– ½ Cup cream
– ½ Tub mascarpone cheese
– ¼ Cup roasted garlic
2 Limes zested
– 1Table Spoon sherry vinegar
– Salt and pepper to taste
– 100g Pecorino romano cheese
Directions
1. Cut the bottom core off of the sprouts and cut in quarters lengthwise, set aside.
2. Crisp the bacon in a pan and let cool.
3. Cut and de seed the Serrano peppers. Grill until caramelized and has good color. Let cool.
4. Add mascarpone, roasted garlic, lime zest, vinegar and salt and pepper into food processor and turn on. Slowly add the cream until fully mixed in. Add in Serrano peppers and blitz until smooth, about 1-2 mins.
5. In a pan large enough to fit the Brussels, put in a healthy amount of vegetable oil. Let warm until 350 degrees F. Carefully add in your Brussels and let cook until they start to go brown and crispy. Remove from the oil and drain any excess oil. Toss in a stainless steel bowl with salt, pepper and the crispy bacon.
6. Plating: take a spoonful of the Serrano cream and place on the bottom of a plate. Swirl with a spoon until it almost reaches all edges. Place warm sprouts and bacon on top and garnish with pecorino cheese. Thank you and Enjoy!