We're fortunate to live in a country with such vast wildlife and landscapes. This week, we spoke to Bree Jones, Executive Director of The Calgary Wildlife Rehabilitation Society about how they're helping Calgary's wildlife.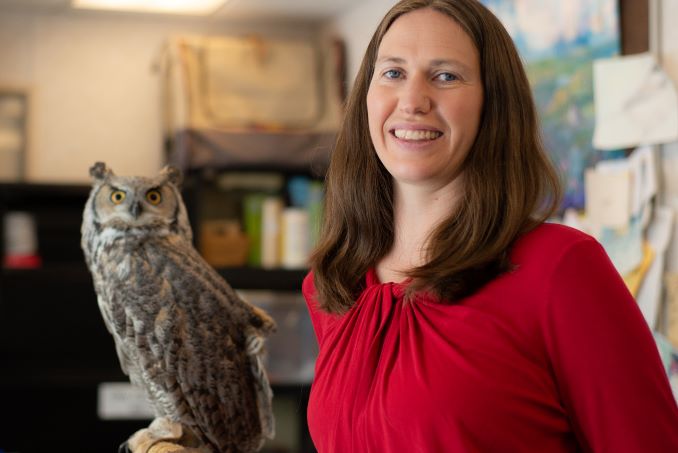 Describe your charity/non-profit in a few sentences. 
The Calgary Wildlife Rehabilitation Society is dedicated to providing expert compassionate care to injured and orphaned wildlife with the goal to release the wild animal back to the wild. Calgary Wildlife provides valuable outreach and education services to the community and engages all volunteers in motivational and skill building experiences.
When did you start/join it?
I was fortunate to join the Calgary Wildlife team in the Executive Director role in September 2020.
What made you want to get involved?
I have committed my career to conservation and wildlife causes so joining Calgary Wildlife was a natural fit for me. I am passionate about wildlife and here at Calgary Wildlife we give injured and orphaned wildlife a second chance to live the wild lives they were meant to.
What more needs to be done?
The Calgary Wildlife Team is made up of exceptional staff, volunteers, members, donors and community supporters. We have the expertise and passion to provide expert compassionate care, however in order to keep up with the high demand for services we need to have the right equipment and infrastructure in place. With a well laid foundation at Calgary Wildlife already in place I have been able to focus the first couple of months on fundraising for essential equipment, such as a new x-ray machine which we will be purchasing soon 🙂 My focus will continue on growing community support and awareness of the amazing work happening at Calgary Wildlife and sharing these experiences with Calgarians. We will continue to raise funds to support the work we do, expand our services and improve the wildlife hospital on site.
How can our readers help?
We encourage all Calgarians to enjoy the outdoors and learn more about wildlife! Calgary is home to more than 400 different species of wildlife, and if you do see an animal in distress and in need of help please contact us. When you are out exploring nature, actions such as staying on the designated paths and not approaching wildlife too closely all help keep our wild neighbors wild. Another way to help is of course becoming involved with Calgary Wildlife or other nature groups in your area 🙂
Do you have any events coming up? 
Given the current situation all of our upcoming events are virtual of course. Follow us on Facebook, Instagram @calgarywildlife or on our website to find out about our upcoming events such as our photo contest and celebration of international bat night April 17 2021.
PAY IT FORWARD: What is an awesome Calgary charity that you love?
Alberta Animal Rescue Crew Society is another amazing Calgary charity.